Reader Tip: Gather with Clear Elastic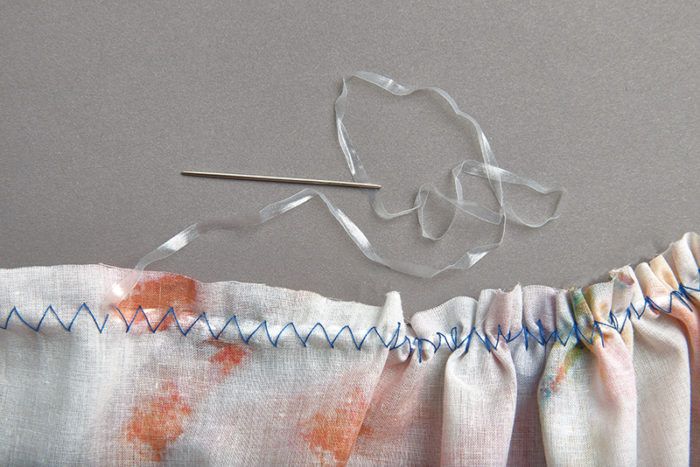 This reader-submitted tip was originally featured in Threads #190, April/May 2017. Watch a video showing this easy method.

I devised a gathering technique that produces the most even results I've ever gotten. With a wide and long zigzag, I stitch within the seam allowance. I let the stitch's left swing land on the seamline.
Then I thread a blunt, large-eyed sewing or tapestry needle with 1⁄8-inch-wide clear elastic (available at HomeSew.com or eBay.com; a similar product used in fly-tying, Hareline Scud Back, is available in several colors at AvidMax.com). I run the elastic under the zigzag stitching. When I reach the end, I remove the needle, leaving a 1-inch tail of elastic, and machine-stitch it down. Then I pull the other end until the fabric is sufficiently gathered. I machine-stitch the elastic end and cut off the excess (there's often enough left for another project). The gathers are perfectly distributed without bulk.
—Claudia Utley, Little Rock, Arkansas


---
Submit your tip
At Threads magazine, we're always in search of smart tips, tricks, and solutions to help you sew smarter, better, and faster. Send us your great ideas for a chance to be featured in the magazine's Tips department.
Tips can be emailed directly to Threads or mailed to Threads Tips, PO Box 5506, Newtown, CT 06470.
We pay for any tips published in our magazine.