Using a Bias Tape Maker
Make your own bias tape with this tool.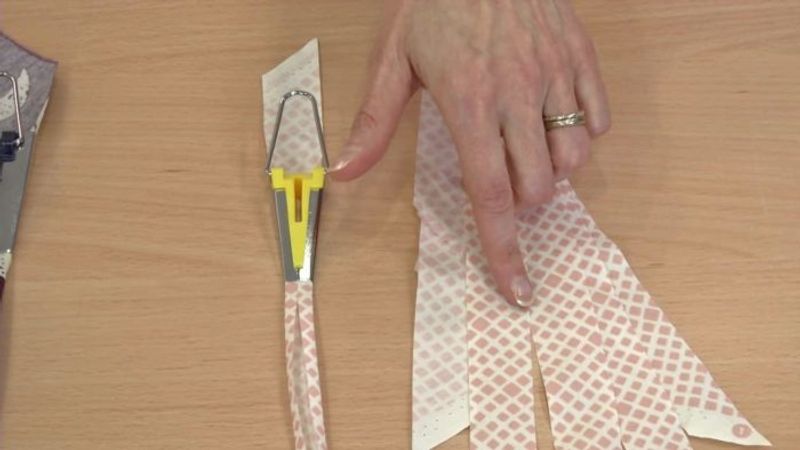 Evamarie Gomez and Carol Fresia; Videographer: Jeff Roos
Single-fold bias tape is most often used to enclose seam allowances to prevent fraying. It also can be applied as a decorative element. You can purchase bias tape online or at a brick-and-mortar fabric store, or you can make it with a bias tape maker. Watch this Threads Essential Techniques video tutorial to learn how to make your own bias tape.
For a look at the many uses of bias tape, read Learn 5 Ways to Use Bias Tape.