Flawless Mitered Corners | Video
Learn how to draft and sew mitered corners for professional-looking hems.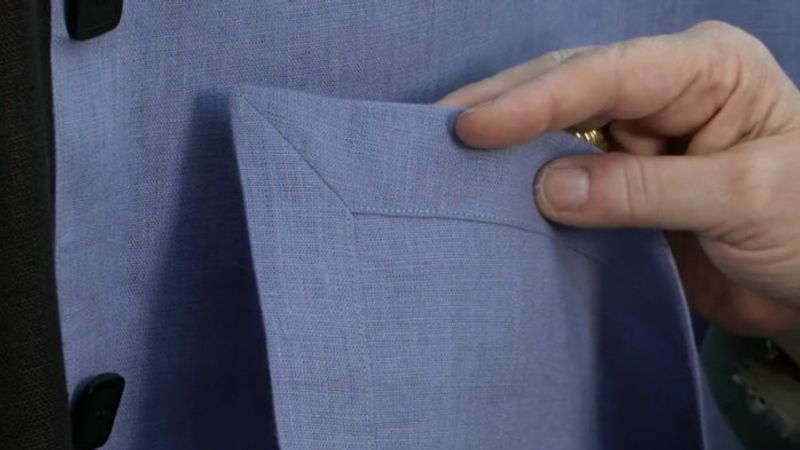 Evamarie Gomez and Judith Neukam; Shot by: Gary Junken
Mitered corners are a clean way to finish hems, and they add a professional touch to your garments. In this step-by-step tutorial from Industry Insider Techniques, Vol. 7, Louise Cutting shows how to draft and sew a mitered corner. For more information about drafting mitered corners, see Louise's article, "Precise Mitered Corners," in Threads #210 (Aug./Sept. 2020).
In Volume 7 of this series, Louise shares years of expert experience. It's amazing how much you'll learn as she demonstrates professional techniques, such as fine hand stitching and flawless miters. This level of workmanship is second nature to pros, and now you'll see how the techniques contribute to the quality of a garment—and how to do them yourself. In this 15-part series, you'll learn how to match stripes, prints, and plaids, reinforce underarm seams, sew a smooth neckline zipper finish, and many more expert techniques.
Topics covered in 

Industry Insider

 Techniques, Vol. 7 include:
Best practices for working with thread
How to match stripes, prints, and plaids
Precision bound buttonholes
What to do when prints lap
Hidden button plackets
Perfect sleeveless armholes
One-dot pocket placement
A smooth neckline zipper finish
Easy, flawless miters
No-fail invisible zippers
An expert neckline finish
Reinforcing underarm seams
Match Stripes and Plaids Perfectly
Every video in Volume 7 will help you learn how to sew like a pro.
Purchase the Industry Insider Techniques, Vol. 7 DVD.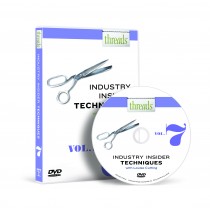 The Industry Insider Techniques series consists of eight volumes, each available on DVD and for download at the Taunton Store.