Turn a Basic Jacket Pattern into a Zippered Asymmetrical Design
Check out how to add an asymmetrical zippered opening to a basic jacket pattern.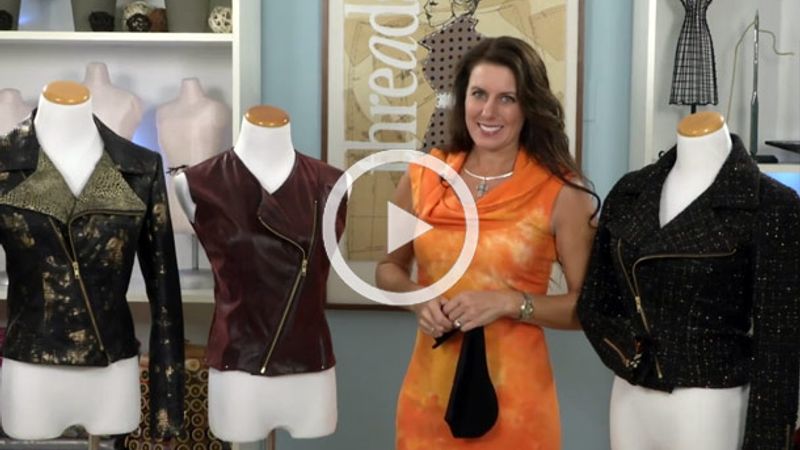 Evamarie Gomez; Videographer: Gary Junken
In this video excerpted from the DVD, One Pattern, Many Ways Vol. 2, pattern designer and television personality Angela Wolf demonstrates how turn a basic jacket pattern into an asymmetrical zipped style.
This video tutorial can be used in conjunction with the "Pattern Hack: Make it moto" article in Threads #190 (April/May 2017), p. 22.
In One Pattern, Many Ways with Angela Wolf, Vol. 2, Angela shows you how to get the most from her Evelyn Dress and Jacket pattern. You can follow along as you sew one or both garments for yourself.
 Angela Wolf's One Pattern, Many Ways Vols.1 and 2 DVDs, USB, and video downloads can be purchased in the Threads online store.