Runway Show to Feature Marist College Students' Best Creations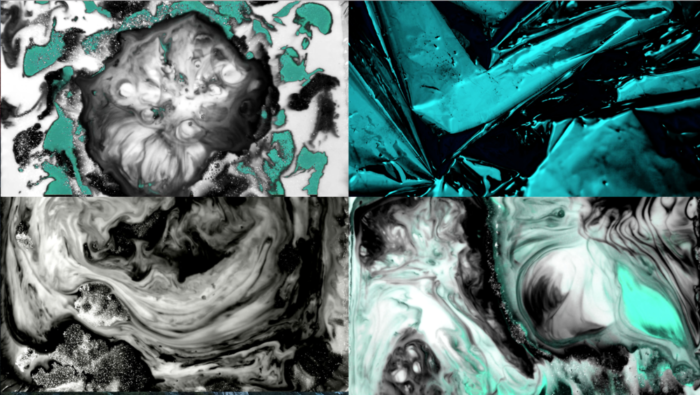 We're skipping Cinco de Mayo festivities this year to catch another celebration: the annual Marist College Silver Needle Runway Show. The May 5 event features juried collections by 16 of the school's senior fashion designers and a smattering of designs by juniors and sophomores. The student-planned and -run production attracts fashion industry bigwigs and fashionistas alike, clearly a plus for graduating students planning careers in the world of fashion.
Marist Fashion Program students have been planning this 31st annual event for months under the supervision of faculty member and show director Juan-Manual Olivera-Silvera. They came up with everything from the show theme and videos promoting it to hair and makeup ideas for runway models. Check out the 10 "senior spotlight" interviews on MaristFashion.com to learn about the creative inspirations and diverse styles of senior designers who'll be showing their work. All the designers will show jury-selected garments from last semester's best creations.
Five awards are given at the production for outstanding senior design collection, garment, concept, design portfolio, and capstone project. This year's winners will be chosen by six judges from the industry: Kim Giangiuli, senior design director at Polo Ralph Lauren; Tijana Beca, senior designer at Kohl's Department Stores; Eleanor Hoffman, designer at Mara Hoffman; Sneh Diwan, fashion blogger at snehdiwan.com; Keanan Duffty, founder and design director at Keanan Duffty Studio; and Elliot Staples, past vice president of design at The Limited.
Working overtime until the event is the Marist fashion show production class of 33 students, which includes a team of senior directors: production, Lulu Colon-Fuentes and Christina Zuraw; creative, Grace Rugen; communications, MaryKate DiChiara.
The Silver Needle Runway production includes 4 p.m. and 7 p.m. shows open to the public at the Mid-Hudson Civic Center in Poughkeepsie, New York. Tickets are available at Ticketmaster.com. For more information and a behind-the scenes look at the production, go to MaristFashion.com.