Notions: Chrome Professional Grade Needles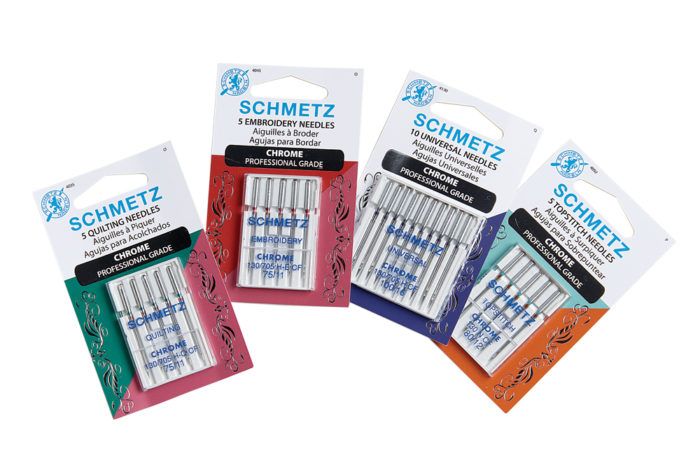 This was originally featured in the Notions department of Threads #191 (June/July 2017).
Anyone who has had skipped stitches, snags, and puckers will attest that a sharp sewing machine needle, of the correct type for your fabric and project, makes a positive difference. Schmetz Chrome Professional Grade needles are a new edition to the company's wide selection. Chrome-coated and designed for industrial-level strength and durability, they resist wear and stay cooler during high-speed stitching. The needles are available in a range of sizes, as well as specific types-from embroidery to topstitching, denim to jersey, and more. Schmetz provides information on its website about selecting sewing machine needles, and marks most needles with two colored bands to indicate type and size. Go to the Learning Center section of the Schmetz website to see the color-code chart.
Available from SchmetzNeedles.com for $3.62 to $6.59 depending on type and number per card.