Notions: Single Fold and Press Hem Guide Set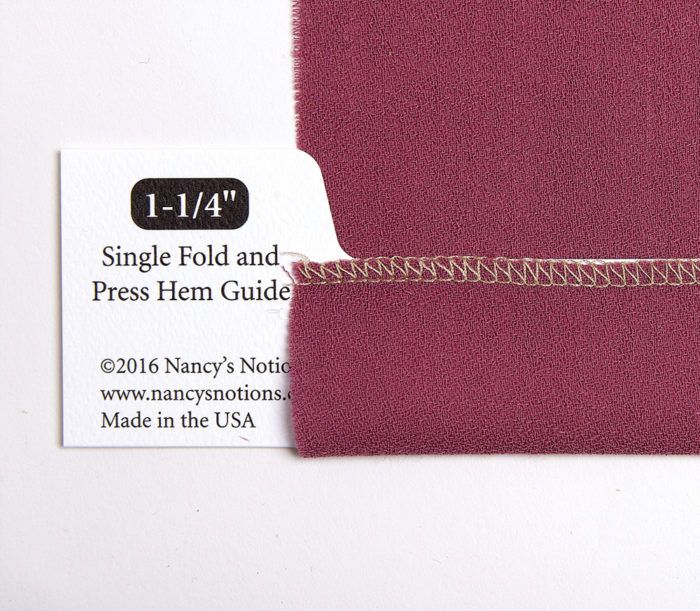 This was originally featured in the Notions department of Threads #191 (June/July 2017).
Careful measurements and accurate pressing are important to ensure an even, precise hem. The Single Fold and Press Hem Guide Set, from Sewing with Nancy, includes ten 11-inch-long hem guides in widths from 1/4 inch to 3 inches. The guides are made of heavy card stock that is less slippery than metal, heat-resistant, and steam-permeable. With this set, you'll have the perfect hem-depth guide at the ready for your next sewing project.
Available from NancysNotions.com for $14.99.