Quilted Garment Challenge 2016 | A Closer Look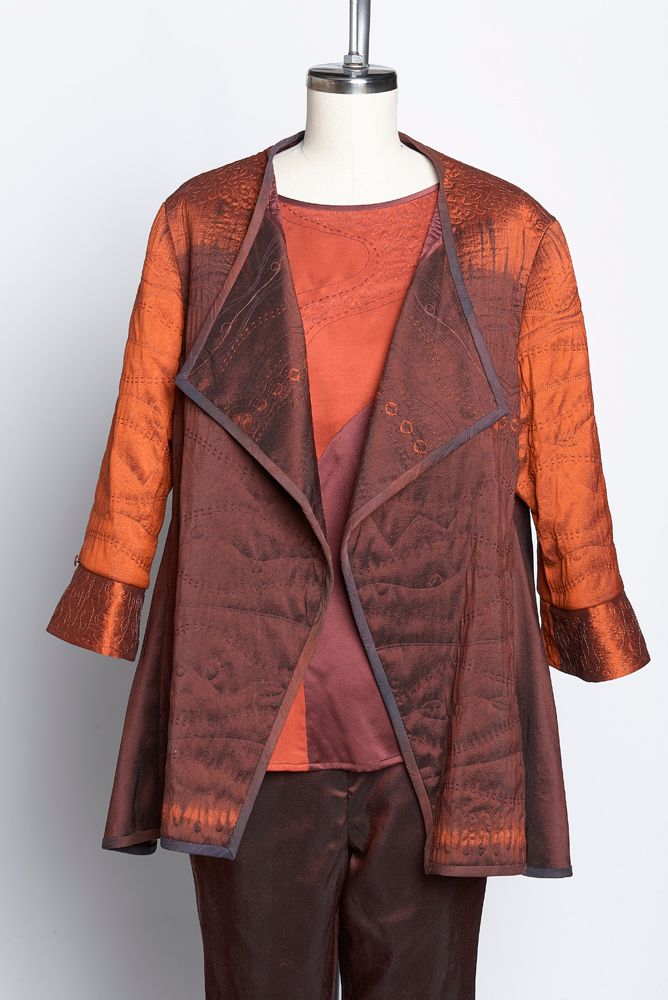 More from the 2016 Threads/ASDP Quilted Garment Challenge
Each year, Threads poses a themed design challenge to the members of the Association of Sewing and Design Professionals (ASDP), and each year we are delighted by the range of creative solutions the designers produce. In October 2016, we challenged the group to design an ensemble that included at least one major quilted garment. You can read about the challenge and the winners in this article from Threads #191 (June/July 2017). We didn't have space there to show you all the special details that made these pieces stand out from the competition, so let's check them out here.
Debby Spence, Best Overall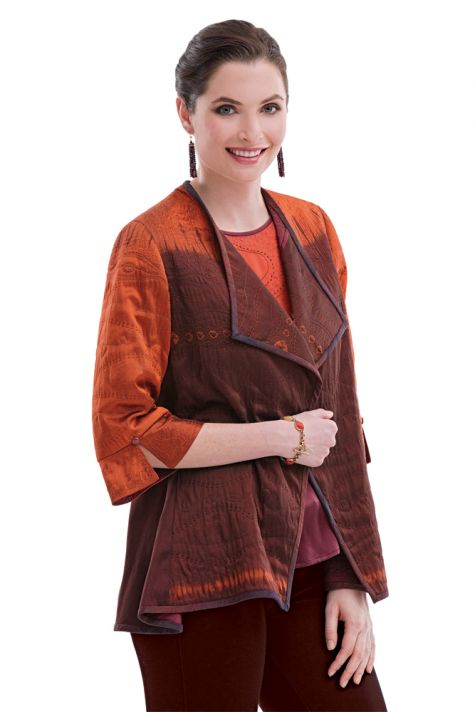 This three-piece ensemble comprises a jacket of quilted shibori-dyed silk, with a coordinating silk blouse and pants.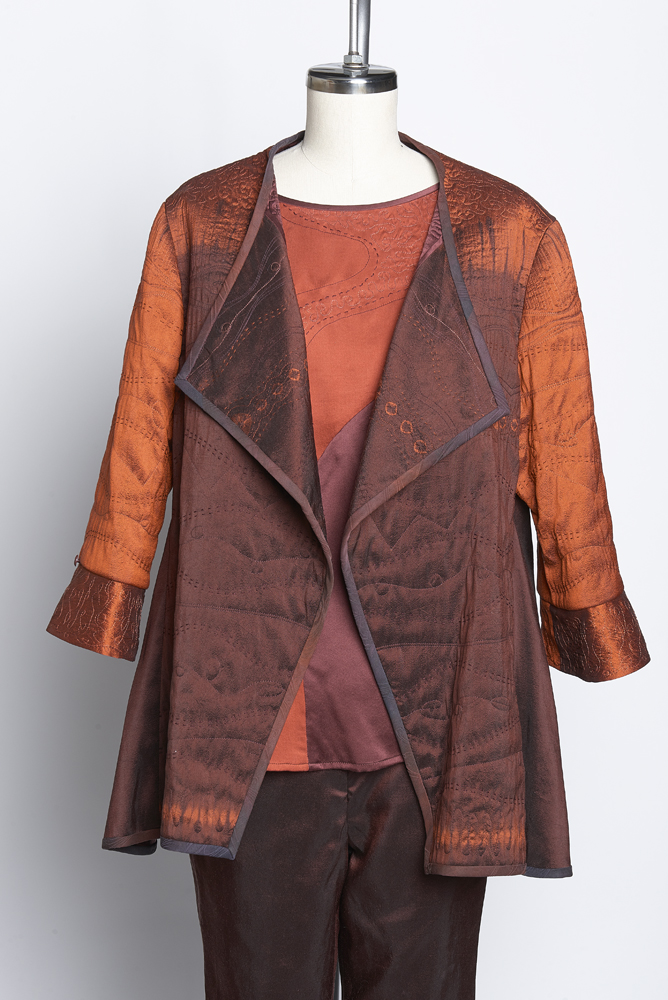 Debby's pieced blouse is made of washed silk charmeuse that is embellished with curvilinear quilting, worked by hand and machine.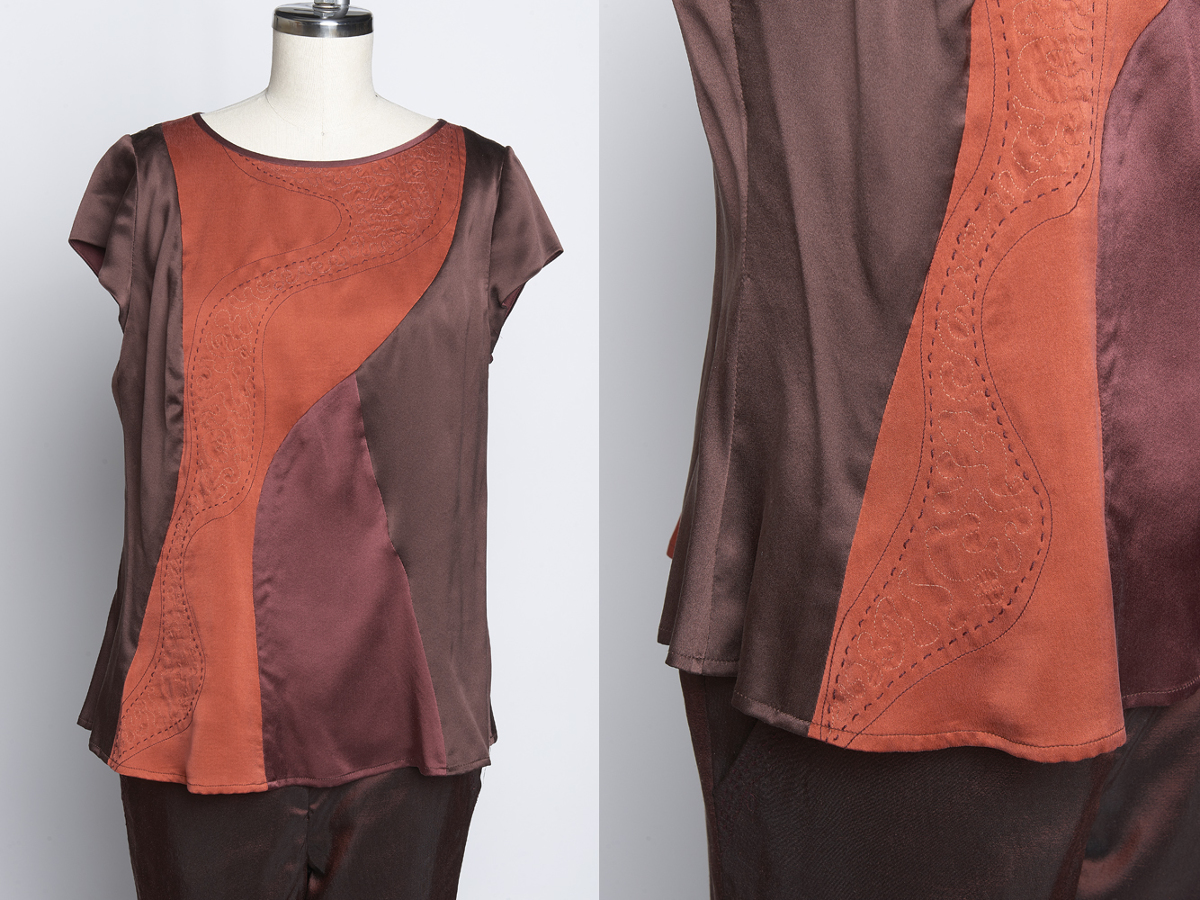 The quilted jacket is beautifully finished inside and could almost be worn inside out to reveal the quilting patterns.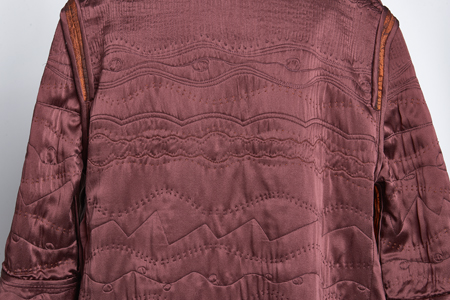 The coordinating silk dupioni pants have subtle quilting on the waistband, pocket edges, and hem.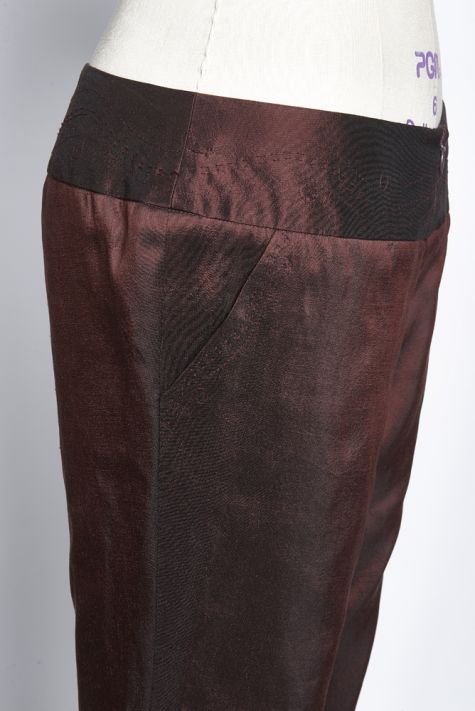 Gayle Moline, Best Construction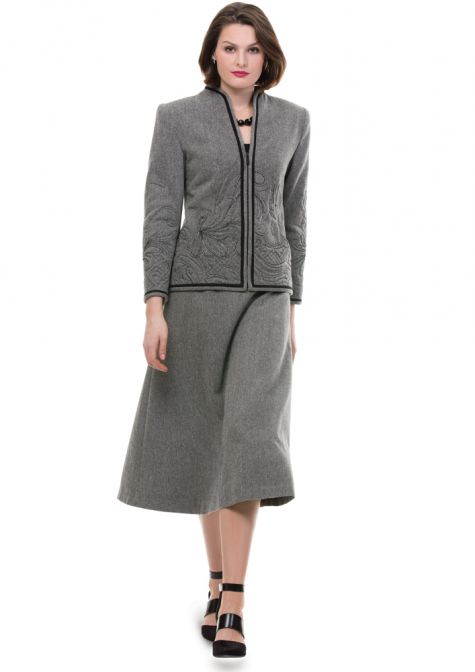 Gayle's ensemble consists of a salt-and-pepper tweed jacket and skirt. The jacket's ornate floral quilting designs were created by following the motifs on the printed silk lining, using bobbinwork.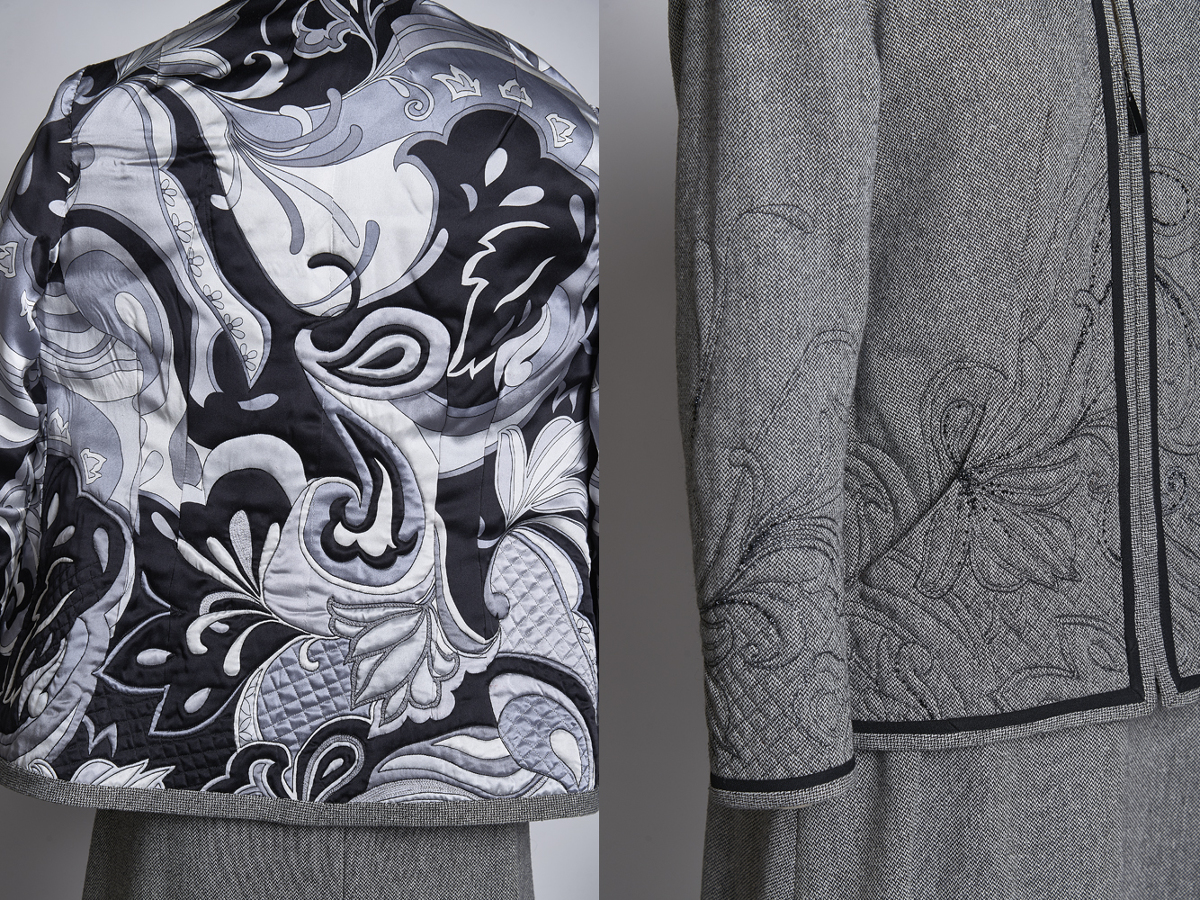 The jacket edges are trimmed with a double band of bias binding, which also conceals a front zipper closure.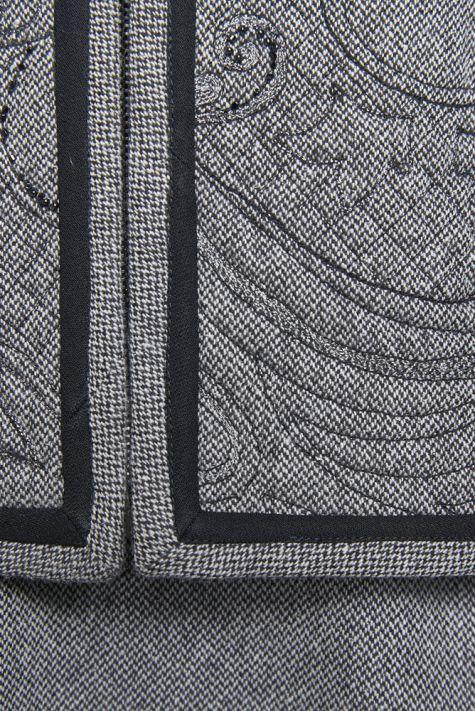 The print lining fabric was used to bind the skirt's inner waistband edge.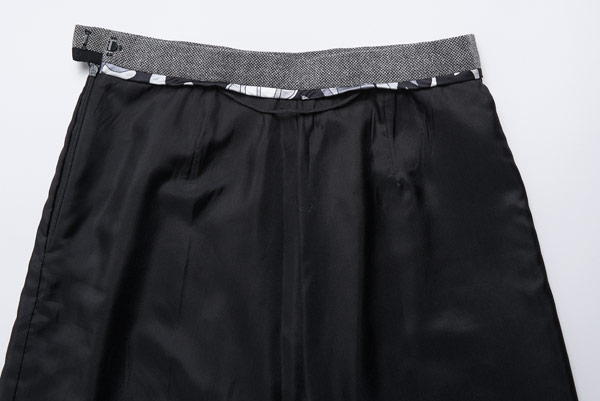 Linda Stewart, Most Creative Use of Materials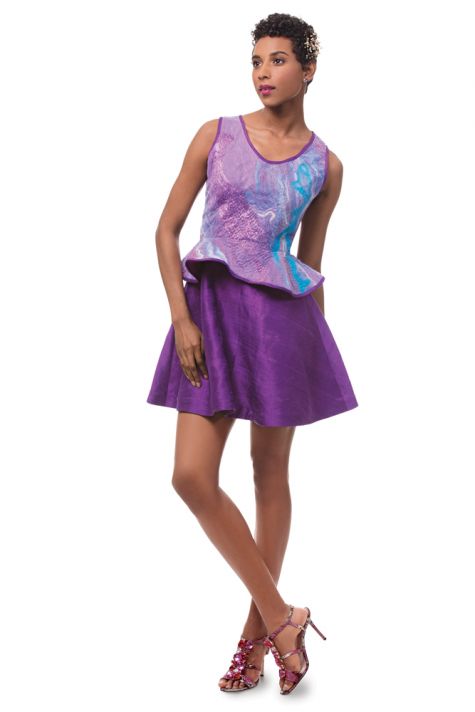 Linda surprised us by choosing silk roving and tulle for the bodice of her party dress design. This, as well as the thoughtful finishing touches, resulted in a featherweight but structured garment. The edges are bound in silk dupioni to match the skirt, and the bodice closes with a row of covered snaps. The bodice darts, sewn through the tulle outer layer, are so fine they are nearly invisible.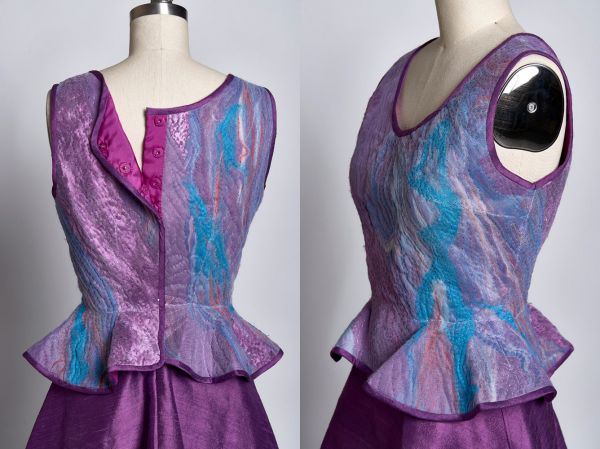 Similarly, the skirt is lined with china silk and the hem is faced with dupioni.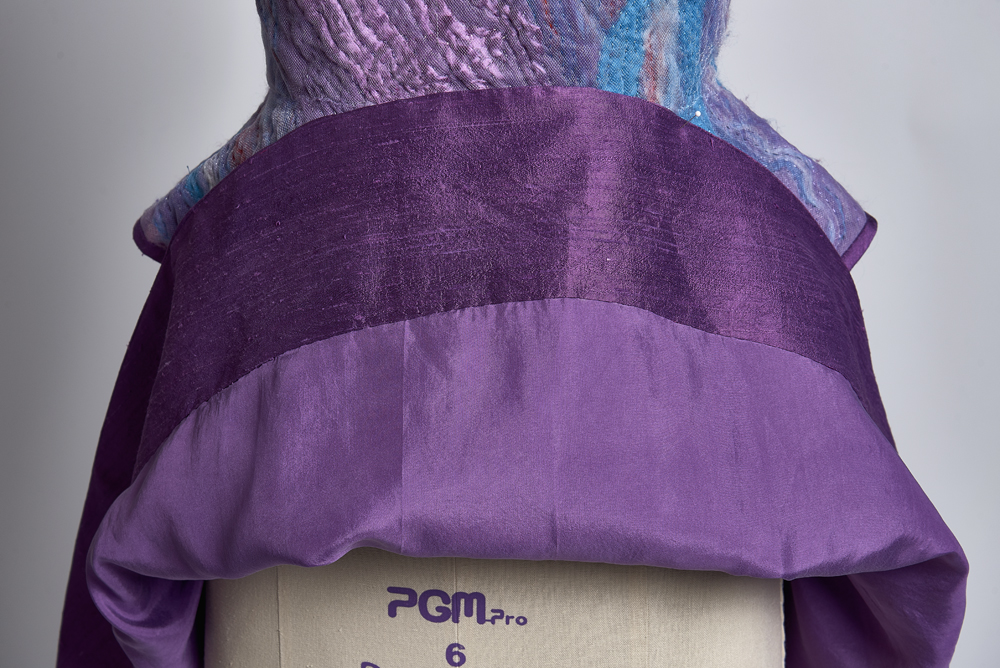 Bonny Carmicino, Most Successful Use of Hand Quilting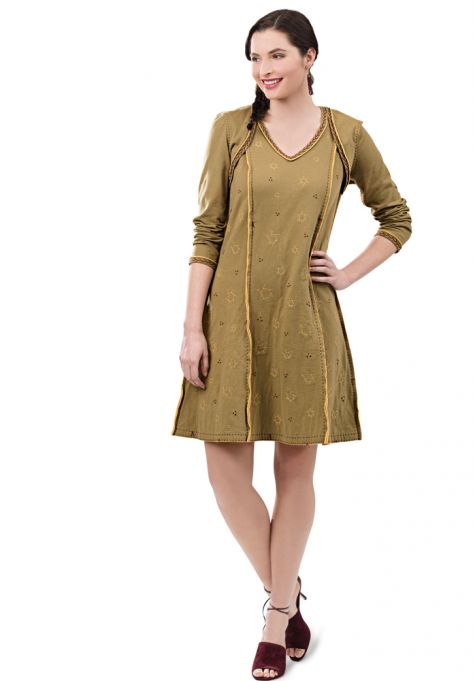 Inspired by the work of the Alabama Chanin studio, Bonny quilted layers of organic cotton jersey, using embroidery stitches reminiscent of crazy quilts. Her ensemble consists of an easy-fitting dress and matching shrug.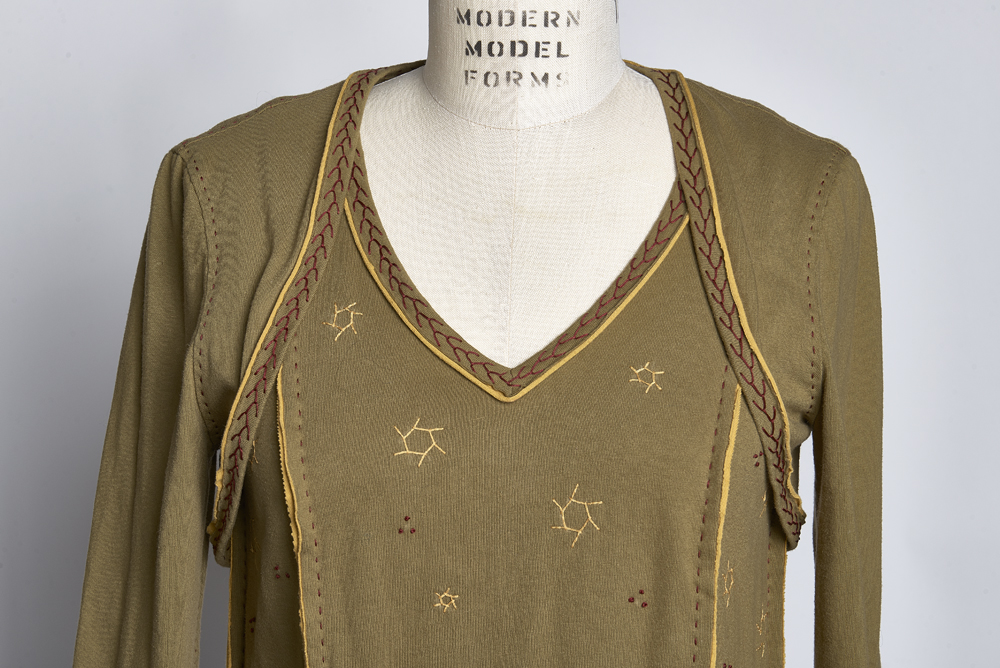 Even when reversed, the dress is charming because Bonny's hand-sewn seams and quilted embroidery create a deconstructed look.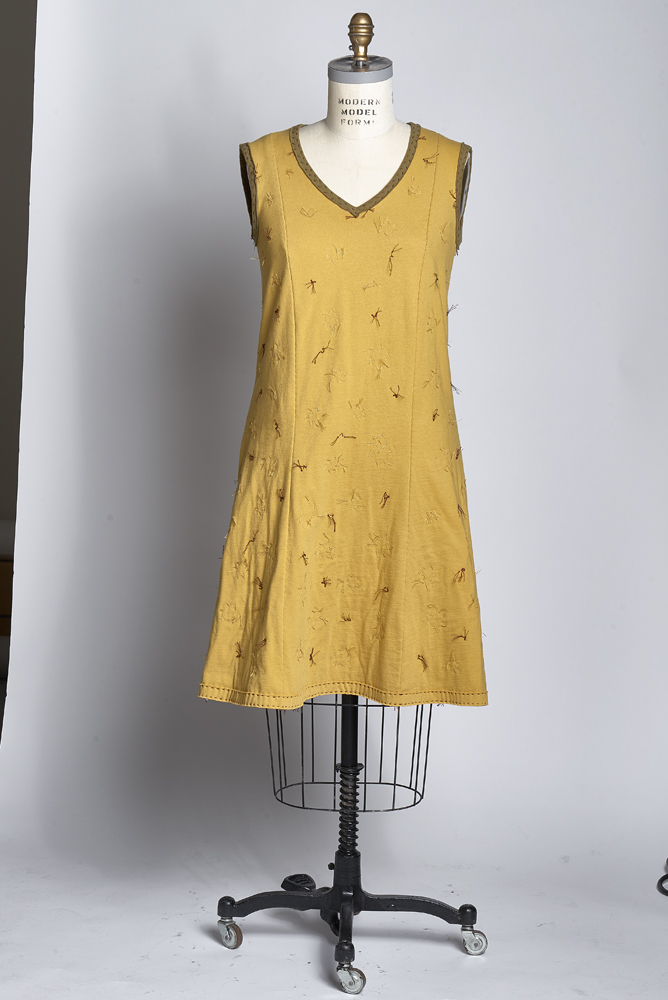 On the dress's right side, exposed seam allowances and layered bindings (repeated on the shrug) outline the style lines in a piped effect.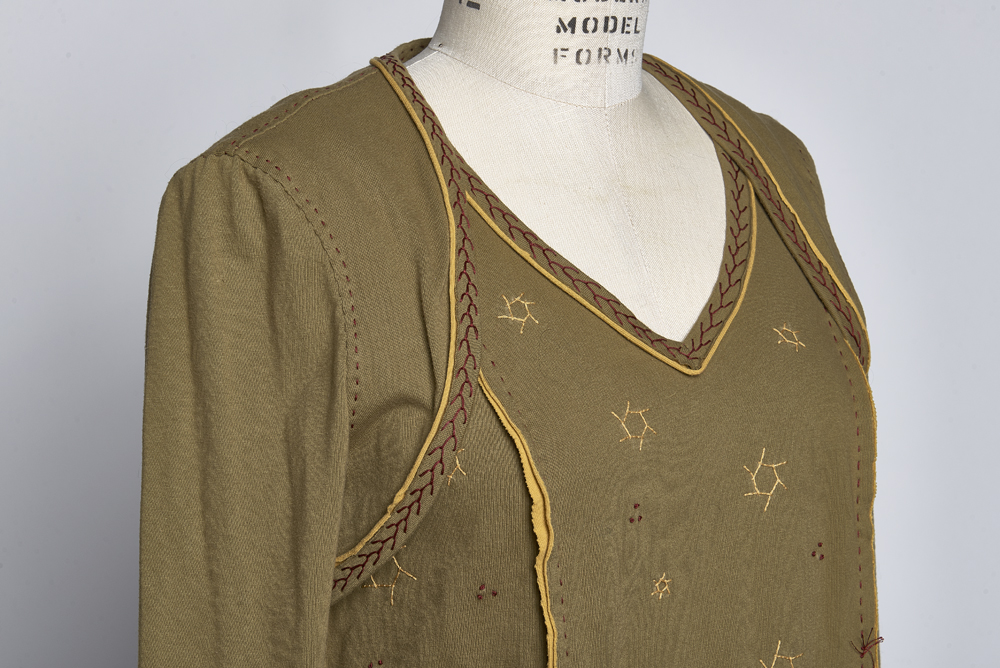 Amanda Madden, Audience Choice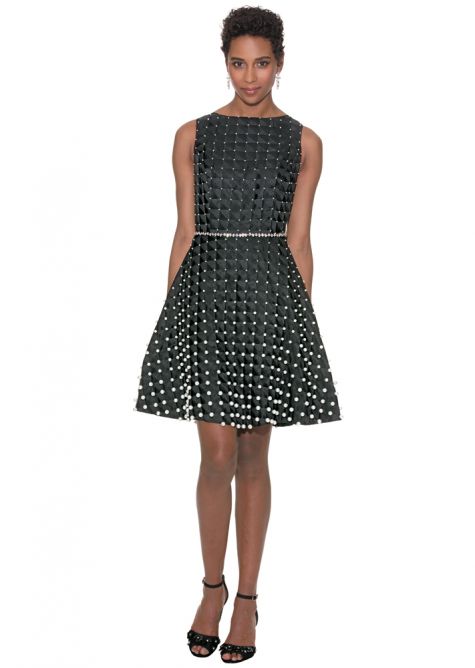 Pearls and crystals enhance a little black dress with matching cape.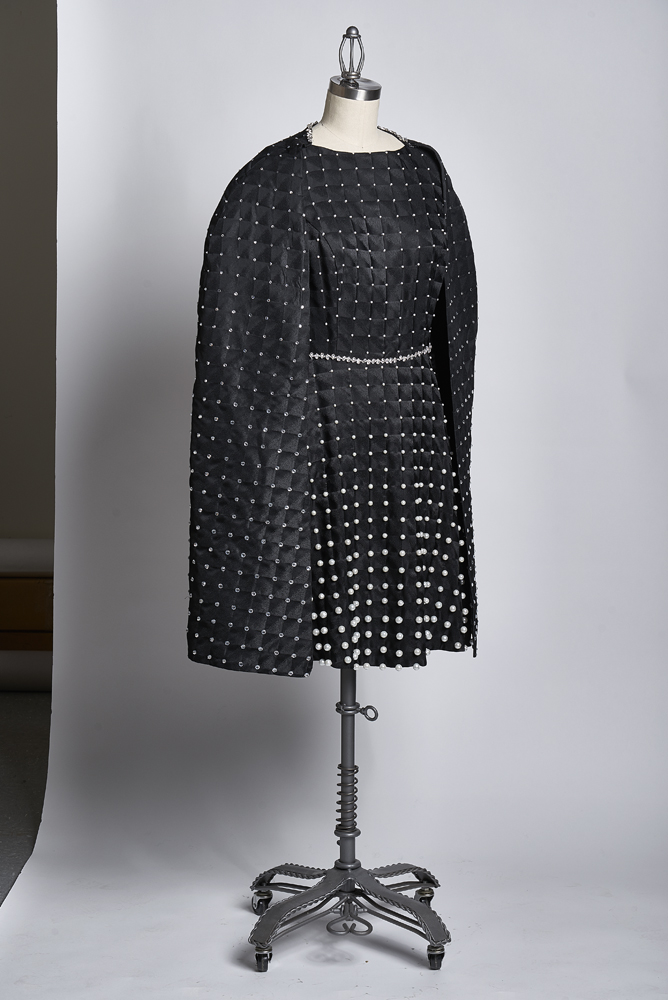 Amanda machine-quilted the jacquard dress following the fabric's grid pattern then hand-sewed graduated-sized pearls at each stitching intersection.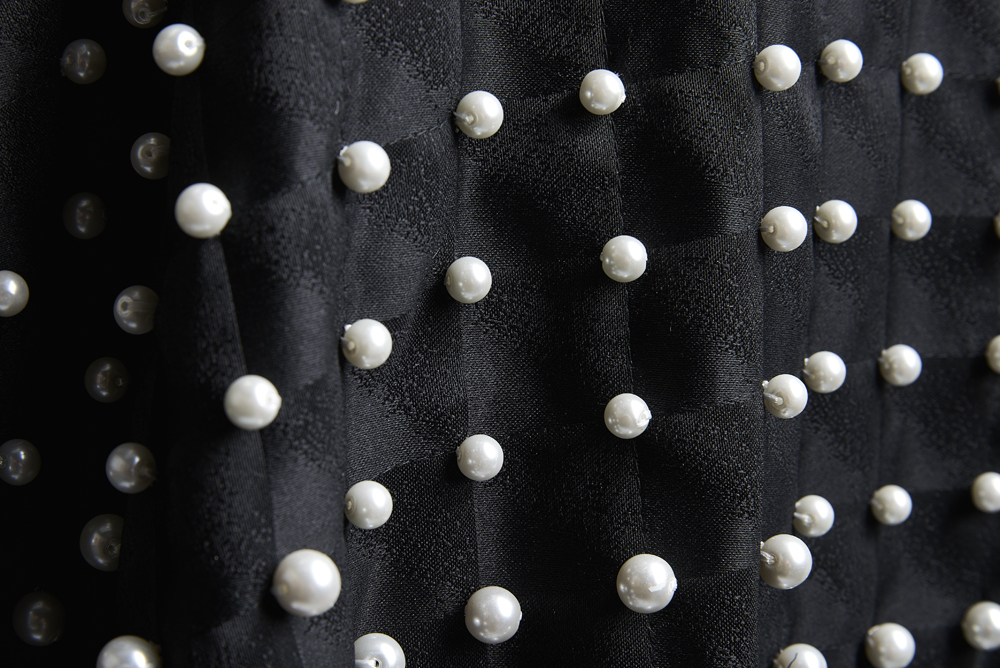 The cape is embellished with heat-set crystals at every quilted corner.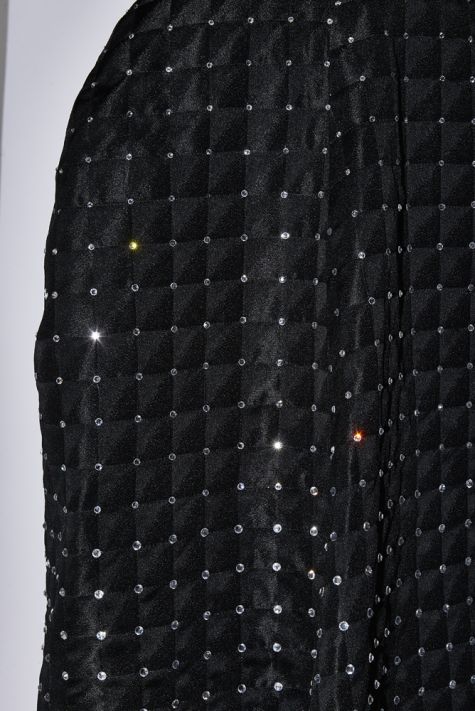 Photos: model shots by Jack Deutsch; details by Mike Yamin.
Save