Q&A: How a Walking Foot Works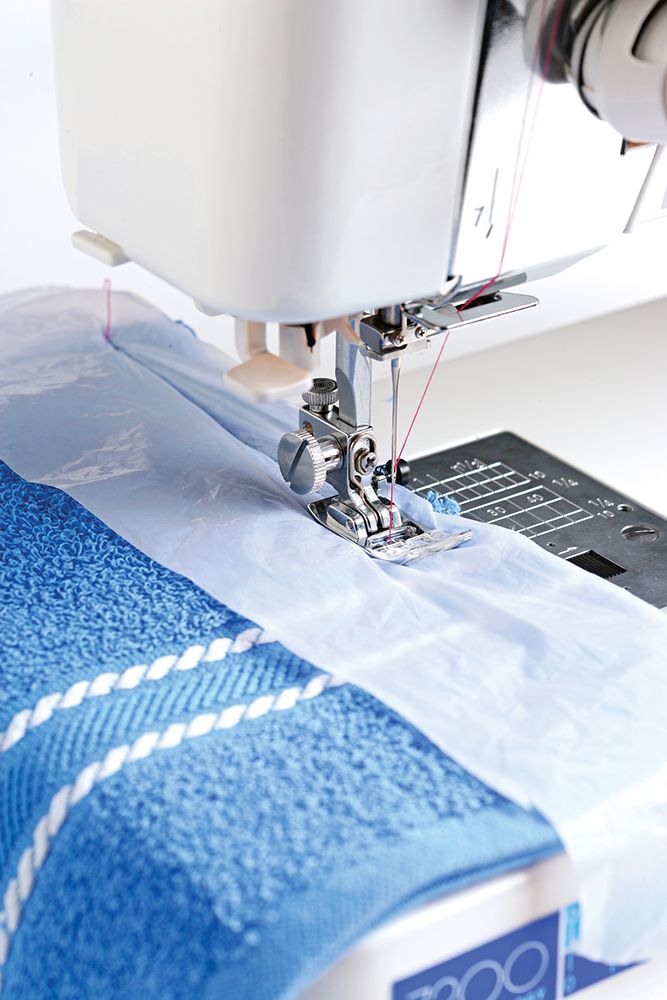 READERS' QUESTIONS – EXPERT ANSWERS
Q: Is a walking foot a good investment? What are its main uses? Are there other ways to get the same results without one?
-Rae Hewitt, Calais, Maine
A: April Mohr, a Threads and SewStylish author, answers:
A walking foot, also known as a dual-feed or even-feed foot, helps pull fabric layers along evenly. It is best known by quilters since it is helpful for sewing multiple layers or thick, slippery fabrics together. It also prevents leather, vinyl, fur, and fleece layers from shifting and knits from unwanted stretching as they are sewn.
A walking foot has feed dogs for the top layer of fabric. Without a walking foot, the feed dogs built into the machine can pull the bottom layer along more quickly than the top layer. With multiple layers or thick fabrics, the presser foot causes drag on the upper fabric. A walking foot lifts and lowers in synchrony with the machine feed dogs, releasing then grabbing the fabric with each stitch to pull the fabric layers along evenly.
Some walking feet can be used only with a straight stitch; others have a wider toe and can be used with decorative stitching. Some provide an optional guide for stitching evenly spaced parallel rows. They range in price from $20 to more than $200.
In lieu of a walking foot, for thick layers try putting strips of tissue paper or thin plastic on the top layer to help the fabric glide under your presser foot. Stitch directly on top of the strip, and remove it when the stitching is complete. With thin, slippery fabrics, pinning at closer intervals or hand-basting can help to keep layers in position.
This article was originally featured in the Q&A department of Threads #191 (June/July 2017).
---
Have a Question? Send it to us and we'll find an expert's answer.
via mail: Threads Q&A, PO Box 5506, Newtown, CT 06470-5506
via email: ThreadsQ&[email protected]
via the Contact the staff page to submit your entry