How to Make a Two-Piece Sleeve Pattern | Video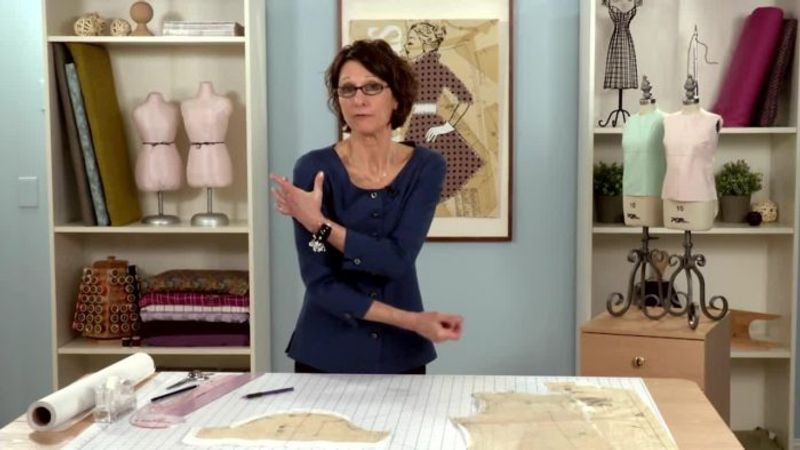 Sarah Veblen is a fit and design expert and frequent contributor to Threads. In Threads #192 (Aug./Sept. 2017), she wrote about three intriguing ways to make sleeves that fit the arm, have the proper amount of ease for their corresponding armhole, and offer new style opportunities.
Before you embark on these pattern alterations, it's helpful to understand how to assess the ease needed for a good match between sleeve cap length and armhole circumference. Once you've figured that out, you can make any number of design changes.
In this excerpt from her DVD "Create a Master Bodice Pattern" (part of the Threads Fit & Design Series), Sarah demonstrates the process of comparing the seamline lengths and then removing unneeded ease from the sleeve cap. She accomplishes this ease reduction by changing the standard one-piece sleeve into a two-piece version, with an overarm seam that's customized to the wearer's arm size and shape.
The clip you see here is just a small section of Sarah's fitting process, which is comprehensively explained in the two-disc DVD set. If you're longing for a bodice pattern that truly fits and that can become the basis for almost endless style variations, this DVD class will show you how.