Janet Pray to be honored by the American Sewing Guild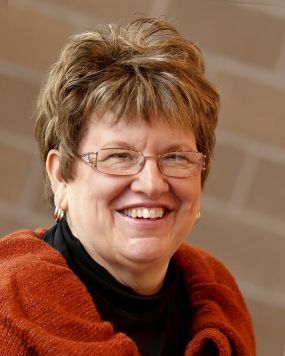 American Sewing Expo president and founder Janet Pray has been chosen as the 2017 inductee into the Sewing Hall of Fame by the American Sewing Guild (ASG). The ASG will formally induct Janet during its Awards & Recognition Luncheon July 30 during the annual ASG conference in Orlando, Florida.
Janet had organized the American Sewing Expo for 23 years in Novi, Michigan. Today, she continues to be a driving force behind the Independent Pattern Company Alliance. She also has been a teacher at venues ranging from 4-H to Craftsy.com, promoting a high standard of sewing education. She has fostered a thriving community of sewing enthusiasts across the country. Through her "Sewcial" retreats, online classes, and more, she has significant impact in the home-sewing industry.
As a treat for ASG conference attendees, Janet will present the class Best Of Tips from Janet Pray from 5:30 p.m. to 6:30 p.m. July 29, following the day's regularly scheduled sessions. In this special add-on class, Janet will demonstrate how to insert a zipper in less than 90 seconds, set a cap sleeve with ease, and explain the best way to understitch and why. She'll top off her instruction by sharing her famous "Sewing Myth Busters" and "Pant-Fitting Tricks" that work every time on every body.
Threads congratulates Janet on this well-deserved honor. We look forward to learning about her next endeavor in sewing.