Improve Your Sewing with 4 Specialized Measuring Tools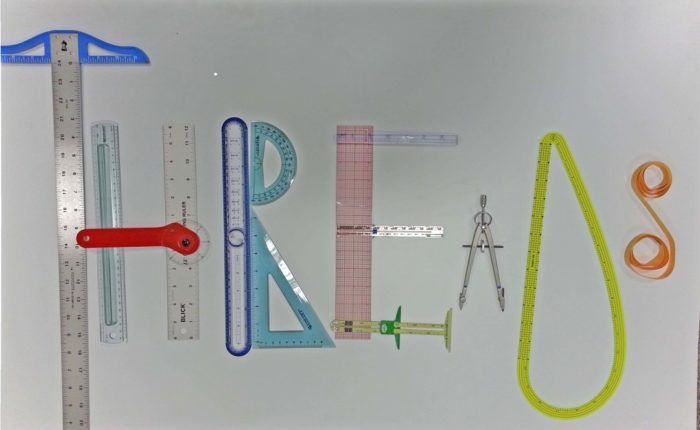 In Threads #193 (Oct./Nov. 2017), I offered an overview of a wide range of measuring tools used in sewing. From rulers to L-squares to French curves, they help you find out what size you are, keep fabric on grain, and draft perfect patterns. When I was researching this article, I encountered a few items I wasn't familiar with. I'm usually satisfied with the standard rulers and gauges I grew up using, but some of these new-to-me tools are more than just a better mousetrap. They'll do things your other rulers don't, and do them better.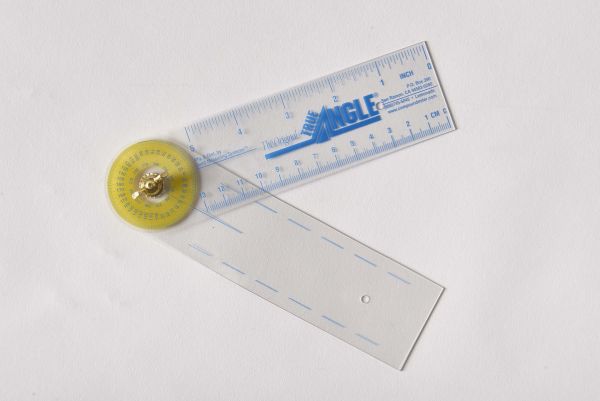 Angle Maker: Lock in specific angles by twisting the center nut, then accurately transfer inside or outside angles. Use this tool to determine the body's shoulder slope, then transfer it to a pattern easily and quickly. The Angle Maker also is useful for copying collar and lapel point shapes.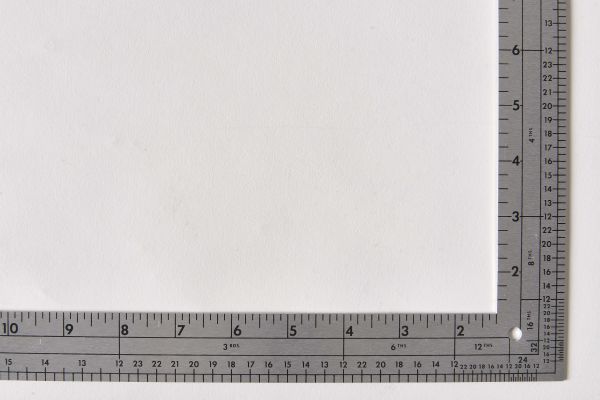 Tailor's L-square: The L-square contains a series of fractional scales that make it simple to divide a measurement into halves, thirds, quarters, and more. When you're drafting a pattern and need to divide a full-circumference measurement into halves or quarters, find the appropriate scale on the ruler, and look for the full measurement number, located at the desired fractional location.
For example, one-eighth of 20 inches can be found in the eighths section; look across from the 20 mark and you'll see that it's 2 1/2 inches. You don't even need to know the actual measurement in many cases; all you need to do is to find the 20 within the eighths.
These scales are helpful for placing closures, such as buttons and hooks. Measure the full expanse over which you want to place buttons, then divide by the total number of buttons desired. The ruler gives you the correct interval between buttons.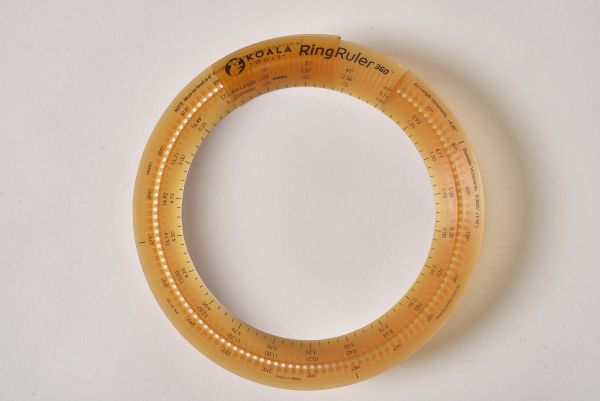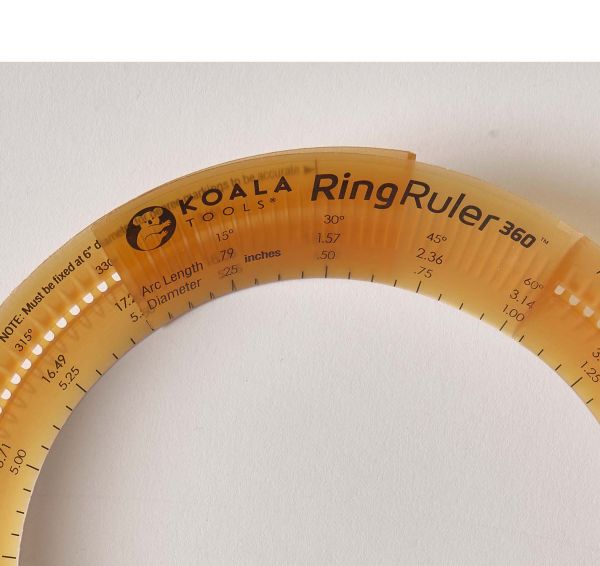 Ring Ruler: This unusual circular ruler simplifies the drawing of circles. The flexible plastic device snaps together to create circles of different sizes, from 6 inches in diameter to around 3 inches or so. Adjust it to the desired size, and run a marker around the inner edge. You can set it for the preferred diameter or, and this is its unique benefit, the desired circumference. When working with a compasslike circle tool, you can't set the tool for the circumference, only the radius. If you're drafting a circular flounce and need its inner seamline to match an adjacent pattern piece, the Ring Ruler enables you to set that seam length directly.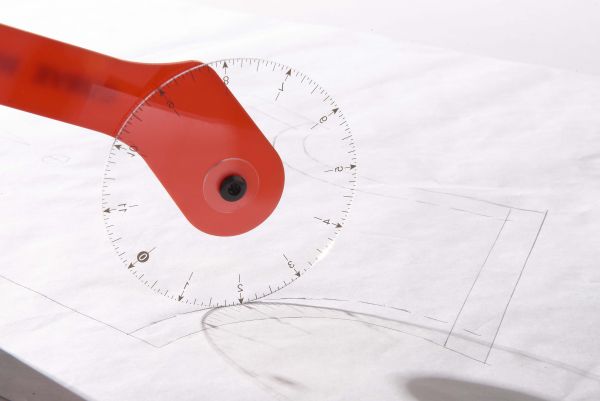 Curve runner: How many times have you carefully measured a curved armscye or neckline by standing a measuring on edge? It's a little tricky to get a truly accurate measurement this way, because the tape may have small bends or kinks, or it slips out of position as you move along the curve. The Curve Runner is ingenious and simple: Place the "0" mark at the seamline's end, and roll the clear acrylic wheel along the seam to find its length. If the seam is longer than 12 inches, make a mark when the wheel returns to "0" and continue. Then add the lengths to find the total.
What measuring tools do you use on a regular basis? Were there any new-to-you tools you discovered in the article or this post that you're going to try? Let us know your measuring tips and tricks.