Intriguing Details for Pieced Garments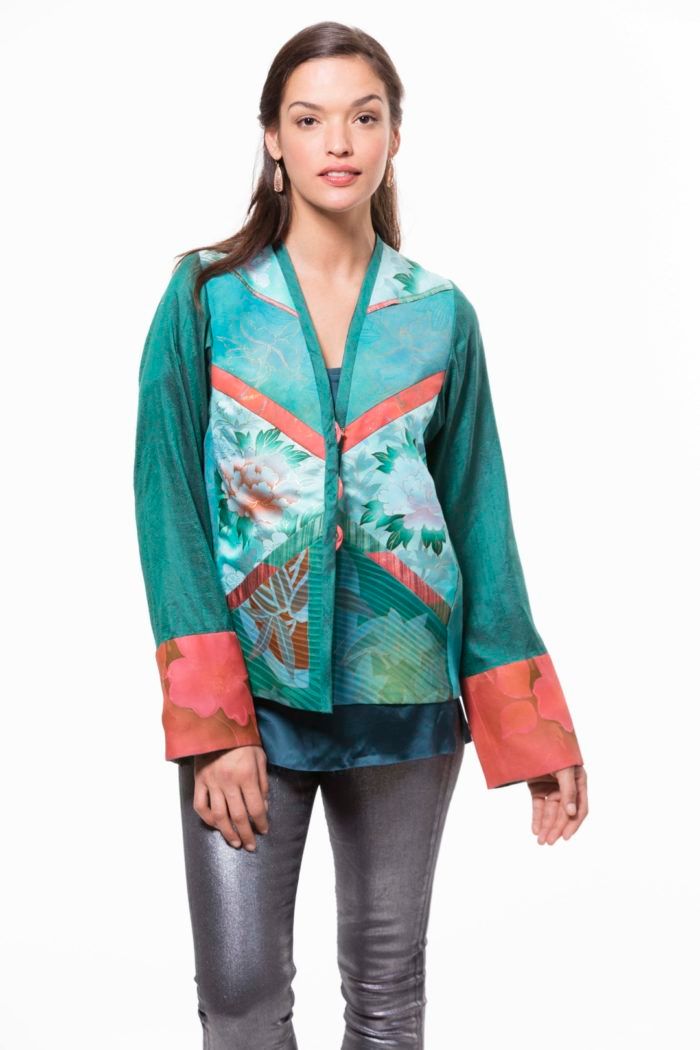 In Threads #193 (Oct./Nov. 2017), author Rae Cumbie shared three classic quilt-piecing techniques that can be used to join soft, fluid fabrics for garments that are supple, comfortable, and unique. She has some additional suggestions for making your creations special.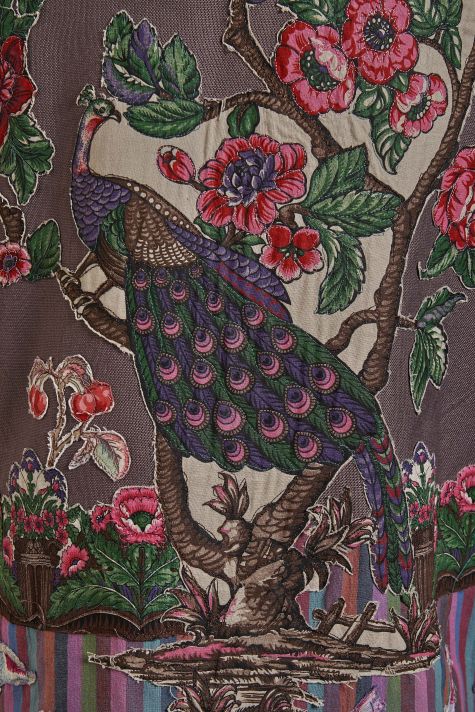 Try raw-edge appliqué. The appliqué can be done before piecing, or after the piecing is complete if it will cross over several pieces.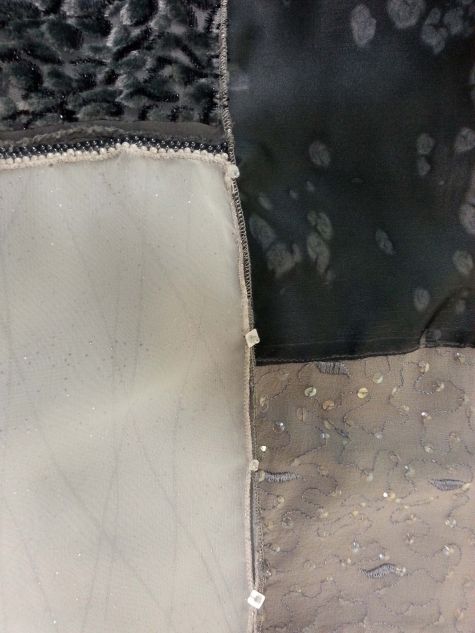 Add sparkle. For strip piecing, finish each strip separately with a rolled-edge finish. Then join the strips with bead and sequin accents. Add beaded accents to conceal seams or finishes that join awkwardly, or to add weight to the hemline.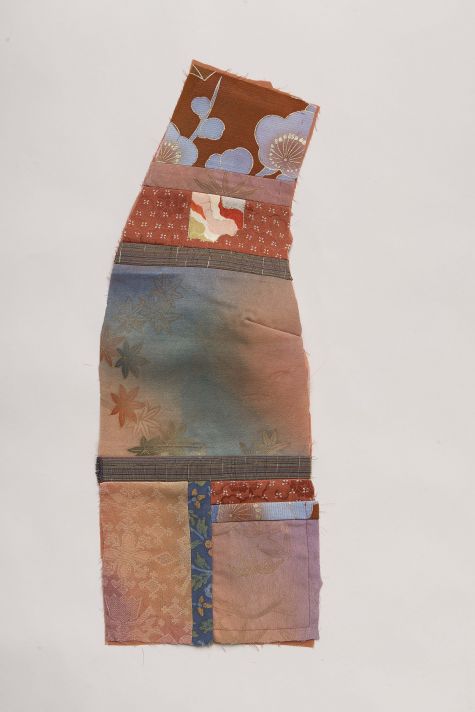 Apply a small patch pocket. Place it on top of an existing piece. Finish the top edge cleanly, and capture the sides and bottom in piecing seams.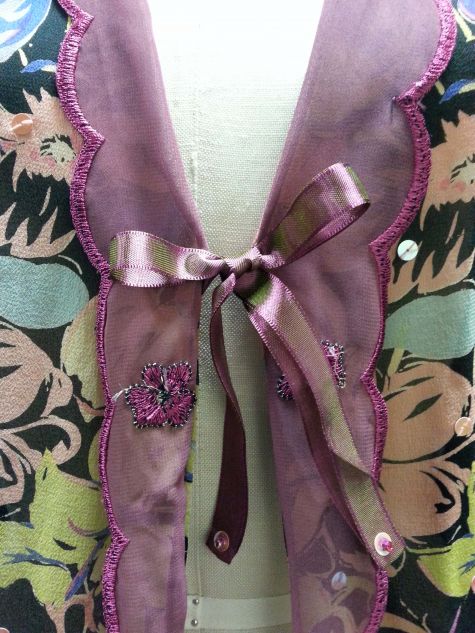 Keep opening edges light. Front bands and cuffs can be made from a selvage strip of fine fabric, or choose a simple binding to finish the raw edges.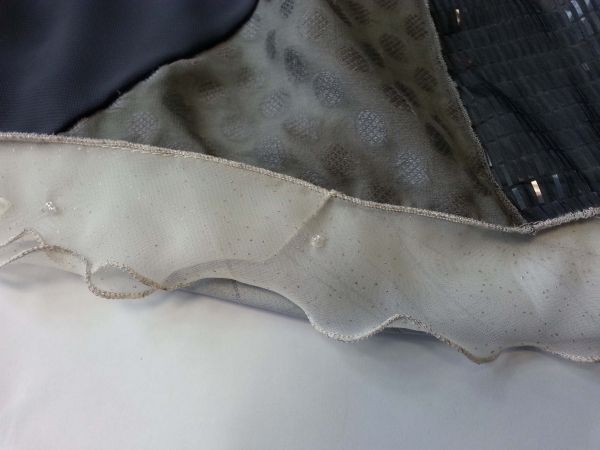 Ruffle an edge. For garments with rolled-edge finishes, make flouncy finishes by stretching a bias strip through the serger to finish the bands, cuffs, or hems with a light lettuce edge.
Keep closures soft and simple. Use lightweight frogs, inseam buttonholes (below, left), buttons and loops (below, right), or ties to keep a jacket closed effortlessly. Choose soft knit invisible zippers for a zipper closure, or wrap a garment closed with a coordinating obi sash or wrap belt.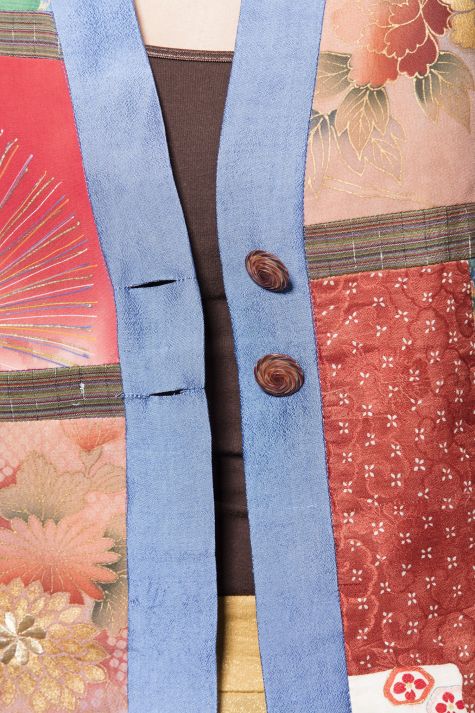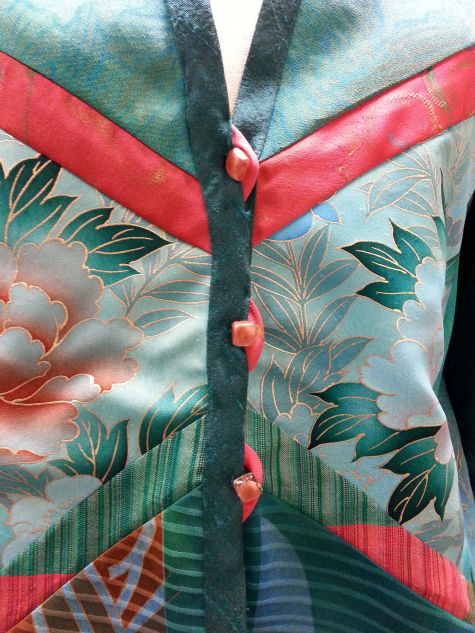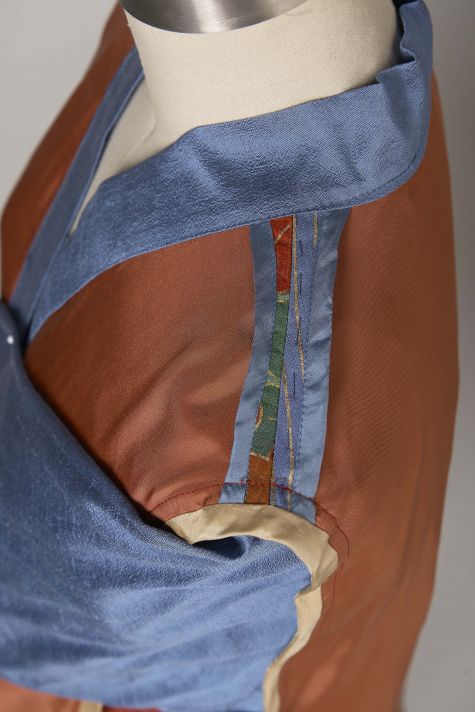 Bind edges. Finish single or multilayer edges with bias bindings or Hong Kong finishes cut from china silk or crepe de Chine. Use a matching or coordinating color to add interior interest.
Do you have a stash of fine fabrics? What do you do with them? Let us know, in the Comments section below.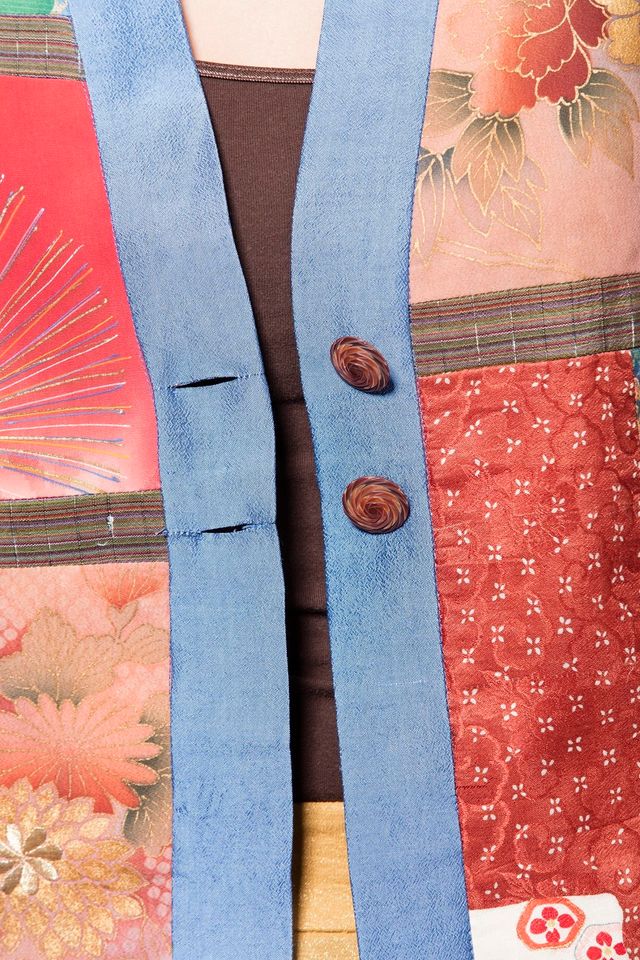 In-seam buttonholes make closures replace stiffly stitched conventional buttonholes.