Custom Shoulder Pad Pattern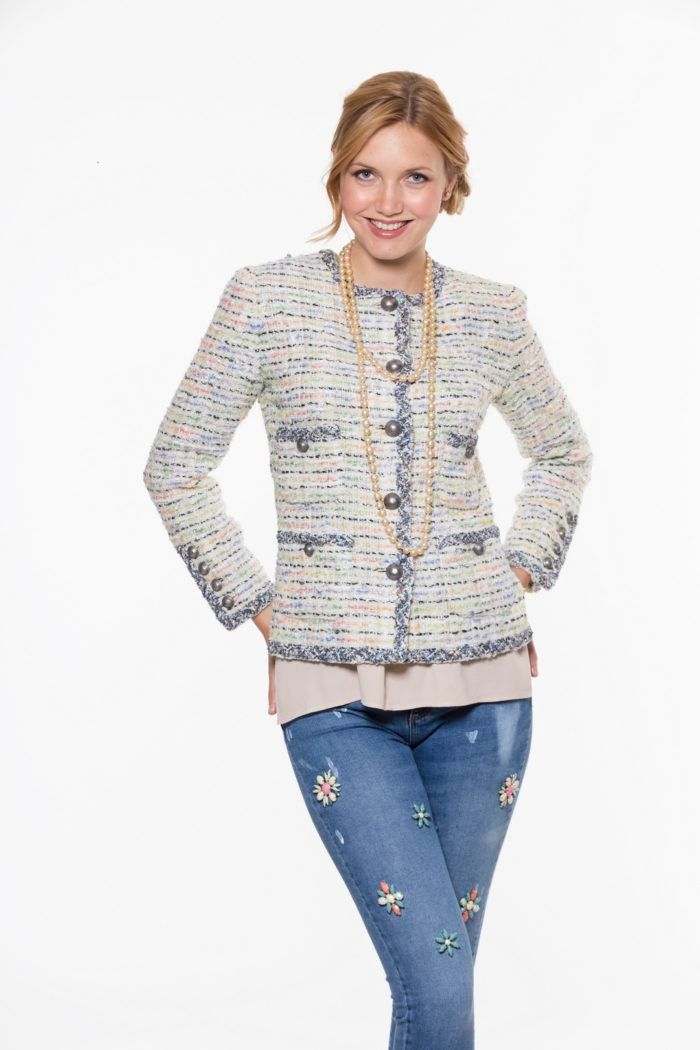 Author Mary Funt, an expert in couture construction, has studied and re-created garments by many top designers. When making a softly structured cardigan-style jacket inspired by Chanel, she likes to add a little shoulder support and shaping. To do so, she builds a shoulder pad from cotton batting, covered with the same fabric used for the jacket lining.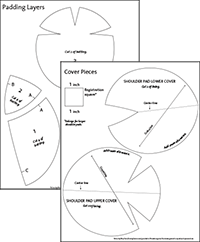 To make your own shoulder pads, download and print the patterns shown and follow Mary's instructions in Threads #193 (Oct./Nov. 2017) to make the pads. Check that the marked lines print at the measurements given.
These pads are easily customizable: Simply enlarge or reduce the original pattern as desired, and add or omit the inner layers to personalize the thickness. If your shoulders are asymmetrical, you can make one pad slightly thicker than the other to balance your silhouette. Don't hesitate to try these shoulder pads in other types of jackets and blouses. Insert them in any garment that could benefit from a bit of oomph at the shoulders.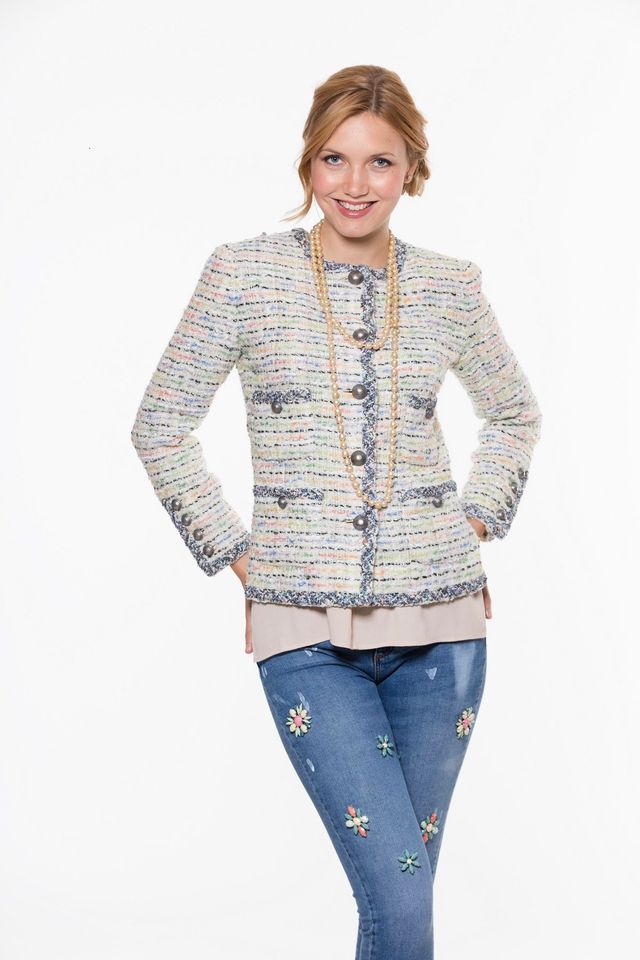 A classic French jacket can benefit from subtle shoulder shaping.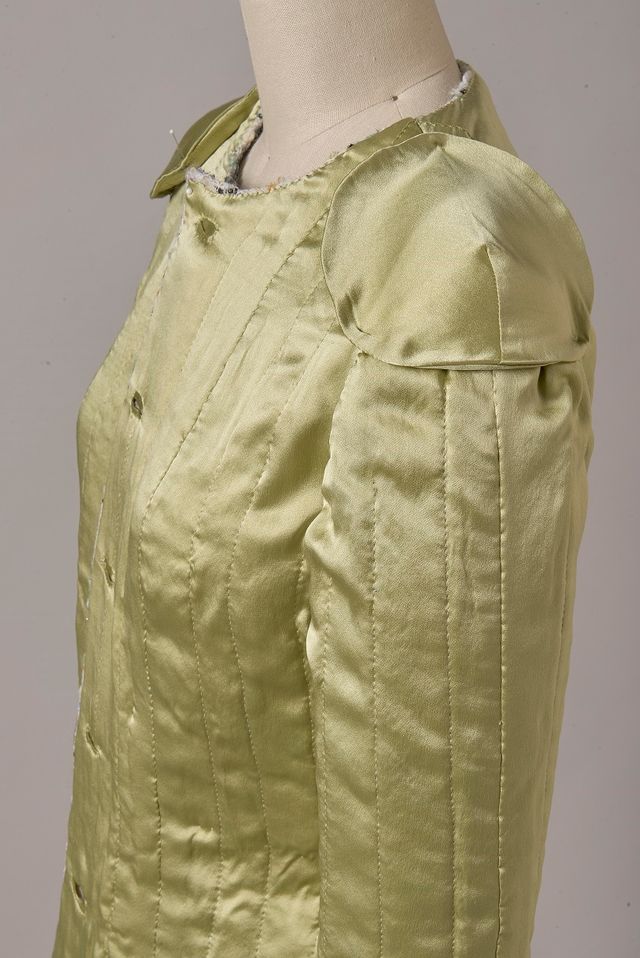 The shoulder pad is covered with lining fabric for a clean, smooth finish.