Pattern Roundup: Classic Attire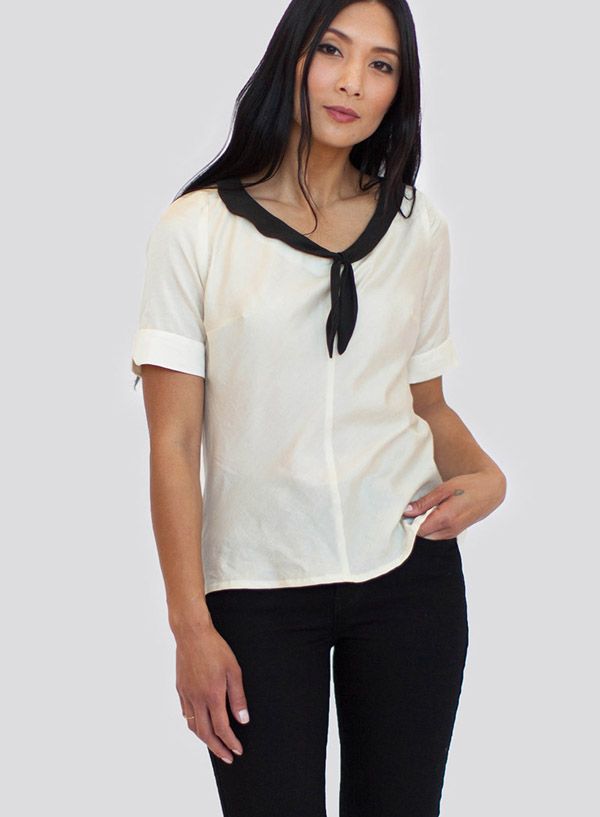 Consider these great pattern designs that can be put together to make a cute outfit. The Colette Patterns top and the skirt are simple projects. In fact, the pattern designer claims its Osaka Skirt can be made in just three hours. The top is marked as a beginner project, and the suit jacket as an intermediate-level project. In two swift days, you could create all of these beautiful garments. Take a peek, and let us know what you think.
Colette Patterns Jasmine 1018
This blouse is cut on the bias, but its simple construction makes it accessible to beginning sewers as well as more skilled seamstresses. It has center seams, bust darts, and an elongated collar that can be tied into a bow. Colette Patterns recommends using voile, silk, batiste, silk twill, cotton, or virtually any lightweight fabric.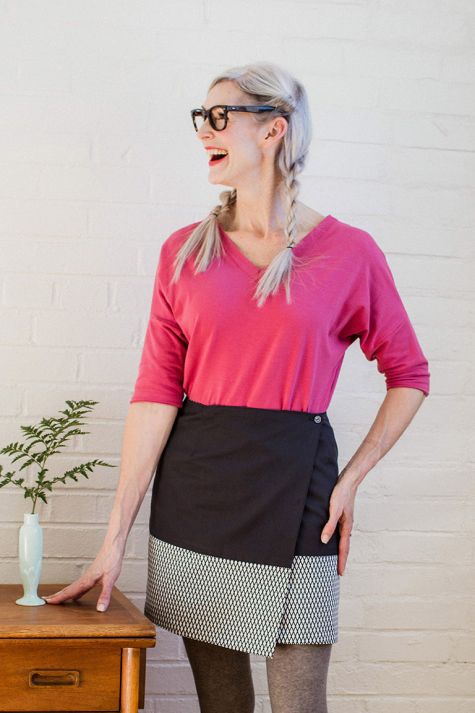 Colette Patterns Osaka 3008 This minimalist design is a quick project for avid sewers. The reversible, form-fitting wrap skirt features a wide hem band, which offers an opportunity to be creative. Perhaps you'll use it to add fun prints or texture to the simple silhouette. Colette Patterns recommends using crepe, suiting, gabardine, silk dupioni, twill, or poplin as the main fabric and wool coating, leather, pliable faux leather, herringbone, or tweed as the contrast fabric.
Ralph Pink Sula Jacket This jacket offers an edgy yet professional alternative to the typical work attire. Ralph Pink recommends this pattern for intermediate sewers or higher. Beginners can complete it, too, by simplifying some of the construction: You can omit the faux welt pockets and skip the pointed inset seams on the sleeves. This shawl-collared jacket is the perfect piece to complete your ensemble.