Make a Luxurious Layered Top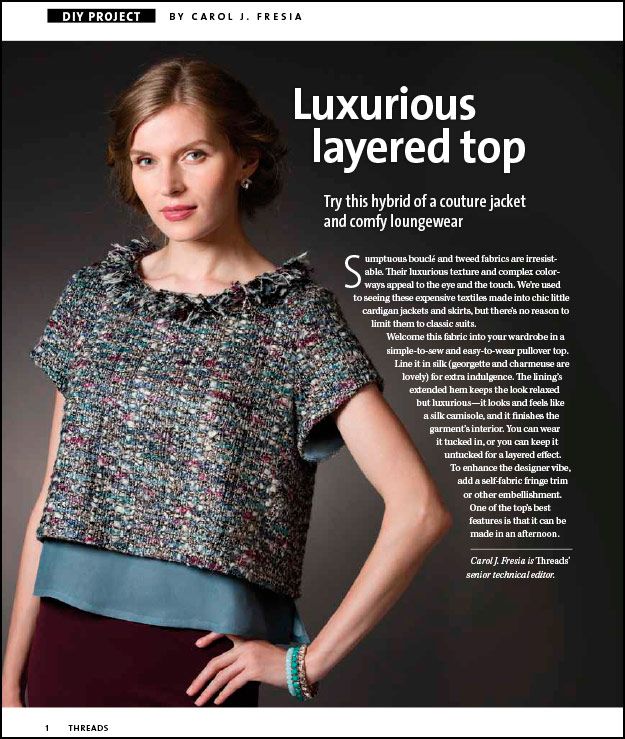 Sumptuous tweeds and bouclés are difficult to resist. If you don't feel like venturing into constructing a classic jacket-either tailored or quilted-try making a quick-to-sew pullover top that's lined with silk. Think of it as a dressy T-shirt or sweatshirt, and pair it with velvet or faux-leather trousers or jeans, or toss it on over a body-skimming knit dress. The fabric will be the star of the outfit, and you'll be comfortable and chic.
Check out this related Insider video "How to Line a Top to the Edge."
Learn to sew this easy top by downloading the article.
Have you worked with a luxe tweed fabric before? What did you make? Tell us all about it in the comments section below, and post photos in the gallery.