Pattern Roundup: Designs for Sweater Knits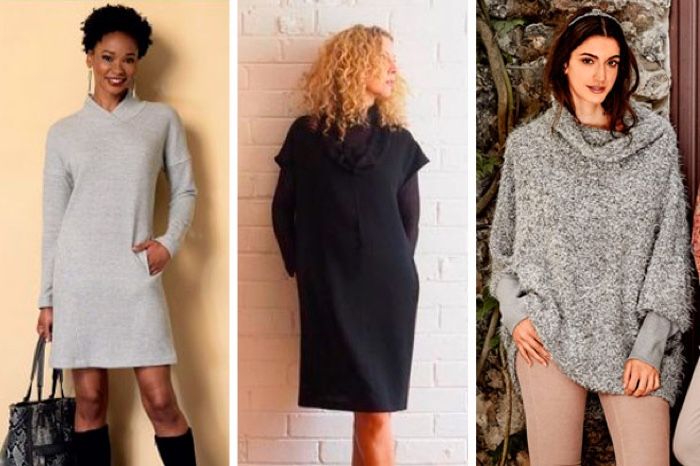 With fall in full swing in the Northern Hemisphere, it's time to pack away the lightweight summer attire and turn to autumnal fashion. Every season brings new trends; the comfy and stylish sweater knit patterns shown will give you an up-to-date fall look. Seek out soft, lofty, textured knits for the most relaxed and oversized effect.
Specialty fabrics like sweater knits are surprisingly easy to sew. Learn to sew sweater knits in "How to Sew with Luscious Sweater Knits" by  Olgalyn Jolly.
---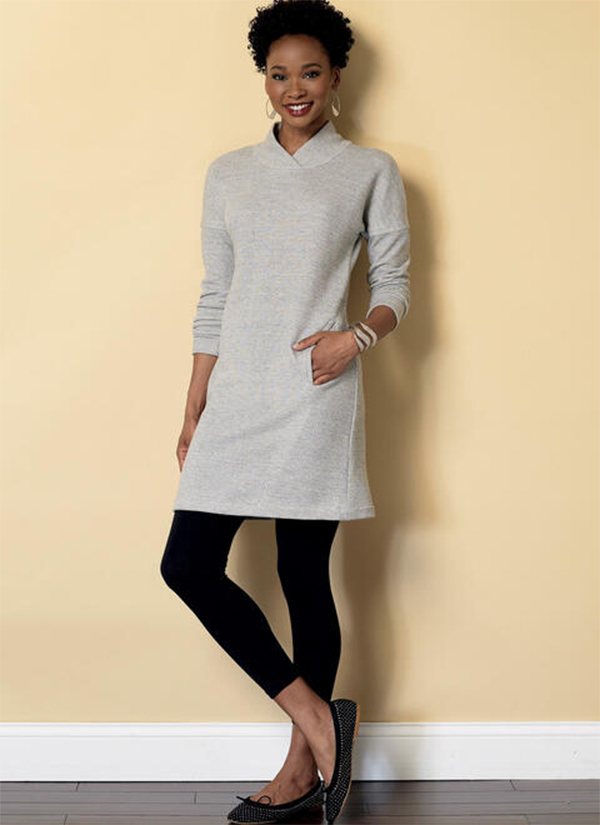 The Butterick 6388 sweater knit pattern includes four garments and is rated easy to sew. You can sew pleated pants, a draped-collar vest, a lapped-collar dress, and a lapped-collar top. The dress and tops have dropped shoulder seams, a back yoke, and diagonal side-front seams; make them with or without long sleeves. Pockets are added to the side-front seams in the dress version. The interesting seamlines make it simple to try creative color blocking in these garments. The narrow, double-pleated pants also have side-front pockets and an elasticized waist. The vest is semifitted and unlined. Since both sides of the fabric show in the vest, choose a textile with an attractive wrong side.
---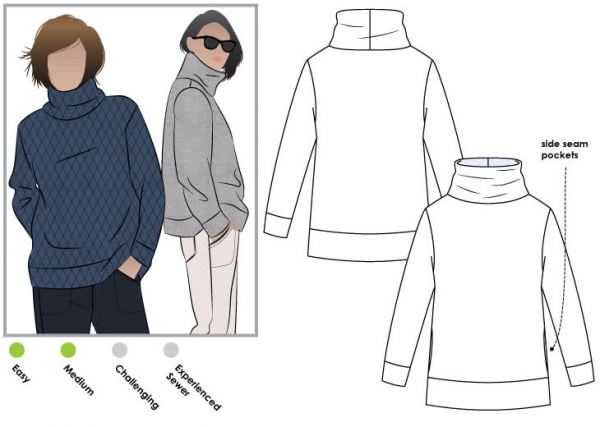 This Brooklyn Knit Top by Style Arc defines cozy to a T. This pattern has a generously proportioned cowl-neck collar and extended shoulders. The sleeves and hem are finished with a sewn-on band. The top includes a bonus: side-seam pockets. Style Arc recommends using sweater knit, bonded knit, or merino knit for your fabrics.
---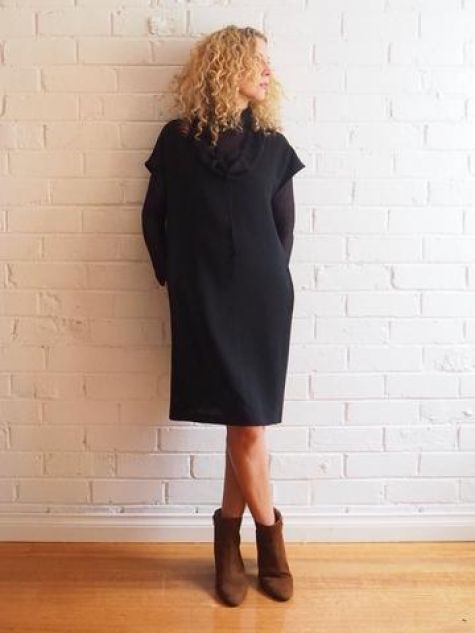 Tessuti's Yuki Dress pattern is a simple pullover tunic dress adorned with a funnel-like collar with a drawstring tie. It has a tapered hemline and side pockets. Recommended fabrics for the dress are drapey fabrics with body; it's designed for wovens, but don't hesitate to try it with cushy sweater knits or boiled wool for a fall-to-winter layering piece.
---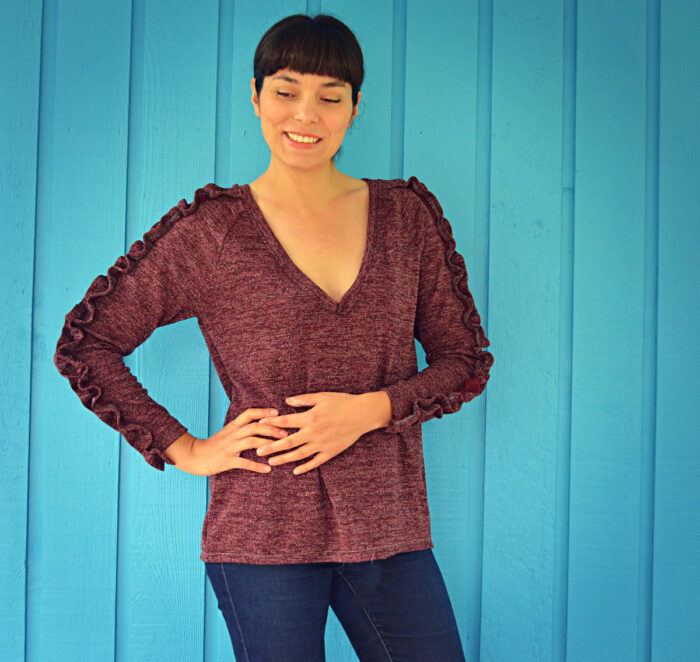 DG Patterns Milka Sweater is available in different 4 styles! This loose fit raglan sweater pattern has two neckline styles: a deep or modest front and back v-neckline. The statement sleeve style has gathers from the neckline to the cuffs and features two sleeve lengths.
---
Do you plan to stitch up any comfy, slouchy knit tops for the cooler months? What do you like to pair them with?