Pattern Roundup: Halloween Costumes 2017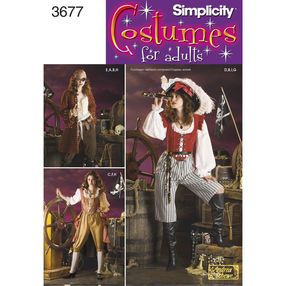 Halloween is just around the corner, and what better way for you to celebrate than by sewing your own costume? Here are a few prospective Simplicity patterns inspired by movies or television series that'll be sure to impress.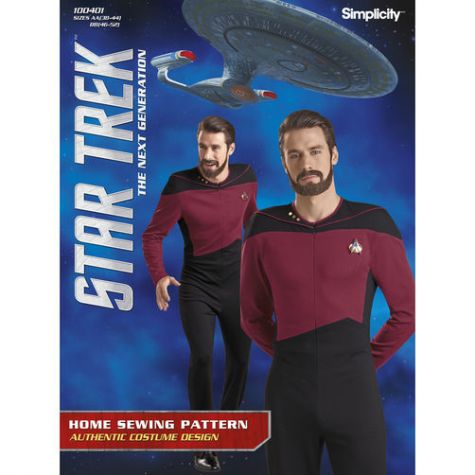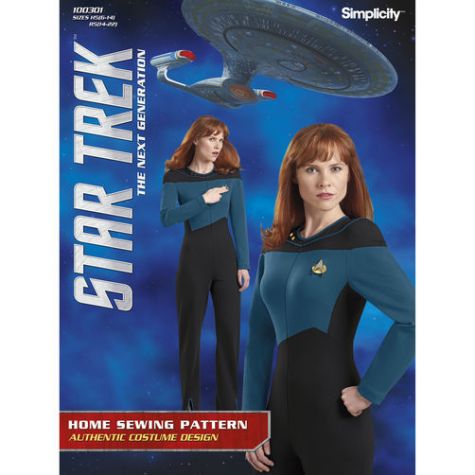 Simplicity 100401 and Simplicity 100301. Re-create these uniforms from Star Trek: The Next Generation TV series. The original Star Trek TV series was first broadcast from 1966 to 1969 and led to subsequent Star Trek TV series, including The Next Generation, and to motion pictures. Fans now are watching a new series-Star Trek: Discovery, which debuted September 24, 2017 on CBS. Each of the Simplicity designs, based on the Star Trek series that aired 1987 to 1994, has an invisible zipper back closure and shoulder pads. Both are designed for stretch knits, heavyweight spandex, double knit, or ponte knit.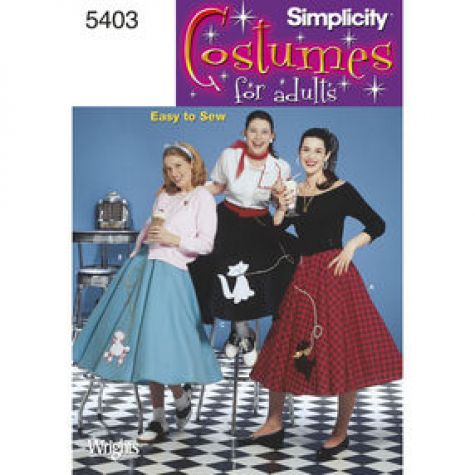 Simplicity 5403 poodle skirts. You and your friends can bring back the 1950s with these poodle skirt patterns. Reminiscent of the wildly popular Broadway musical and 1978 movie Grease, these circular skirts are made for dancing. They have a waistband and a zipper closure. They are embellished with animal appliqués that can be fused, glued, or stitched on. Wool blends, flannel, and felt are the recommended fabrics.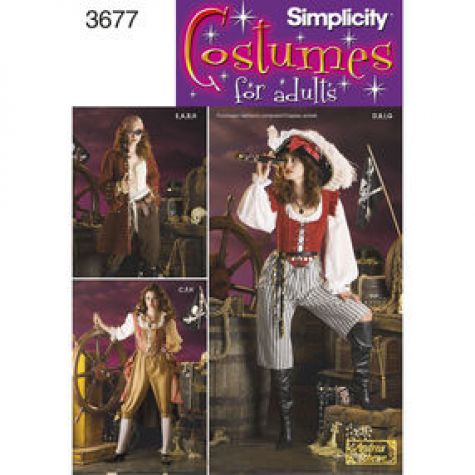 Simplicity 3677 pirates. Feel like one of Captain Jack Sparrow's crew in a pirate costume. The seafaring adventure character was back on the big screen in the Pirates of the Caribbean: Dead Men Tell No Tales earlier this year, and this pattern's designs may help you create outfits similar to those in the film. The pattern includes a coat, two blouse options, a vest, an overdress, two pant options, and a sash. Mix and match the pieces to create your own style.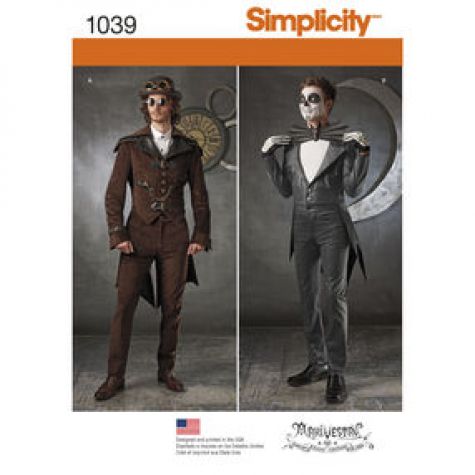 Simplicity 1039 cosplay. For a cosplay event or for Halloween, this men's costume does the trick. You can channel Jack Skellington from Tim Burton's The Nightmare Before Christmas (1993) with the version B design, or you can go with a steampunk style using version A. The pattern comes with two button-front tails coats with uniquely shaped tails and different collar options, a dramatic bat-shaped bow tie, and two narrow-legged pants with a fly-front opening. Recommended fabrics are brocade, corduroy, leather, suede, tweed and twill.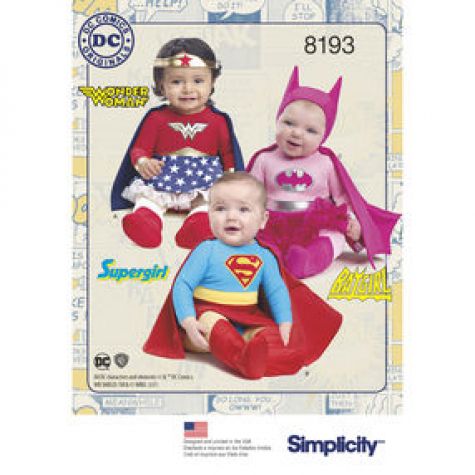 Simplicity 8193 superheroes. D.C. Comics' release of Wonder Woman in theaters earlier this year may inspire you to transform your baby into a D.C. superhero. Choose from Wonder Woman, Supergirl and Bat Girl designs. Each has a one-piece attached skirt and pants with sewn-on boots and a detachable cape. The Wonder Woman design includes a headband and the Bat Girl pattern has a hood. The pattern is sized for stretch knits only.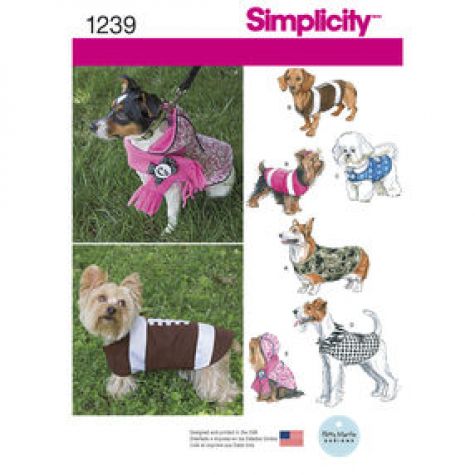 Simplicity 1239 for pets. Get everyone in your household into the festivities – including the dog. Doggy fashion never goes out of style, and one design gives you the option to dress your favorite canine for the current sports season, in a football costume. Sized for small, medium, and large dogs, all the coat designs feature hook-and-loop tape closures. There are options for a collar, pocket, hood, tab, and bow. The hood and scarf pattern is for a small dog only.