Pattern Review: Marfy 4001 A-line Skirt
Here is a new twist on an A-line skirt.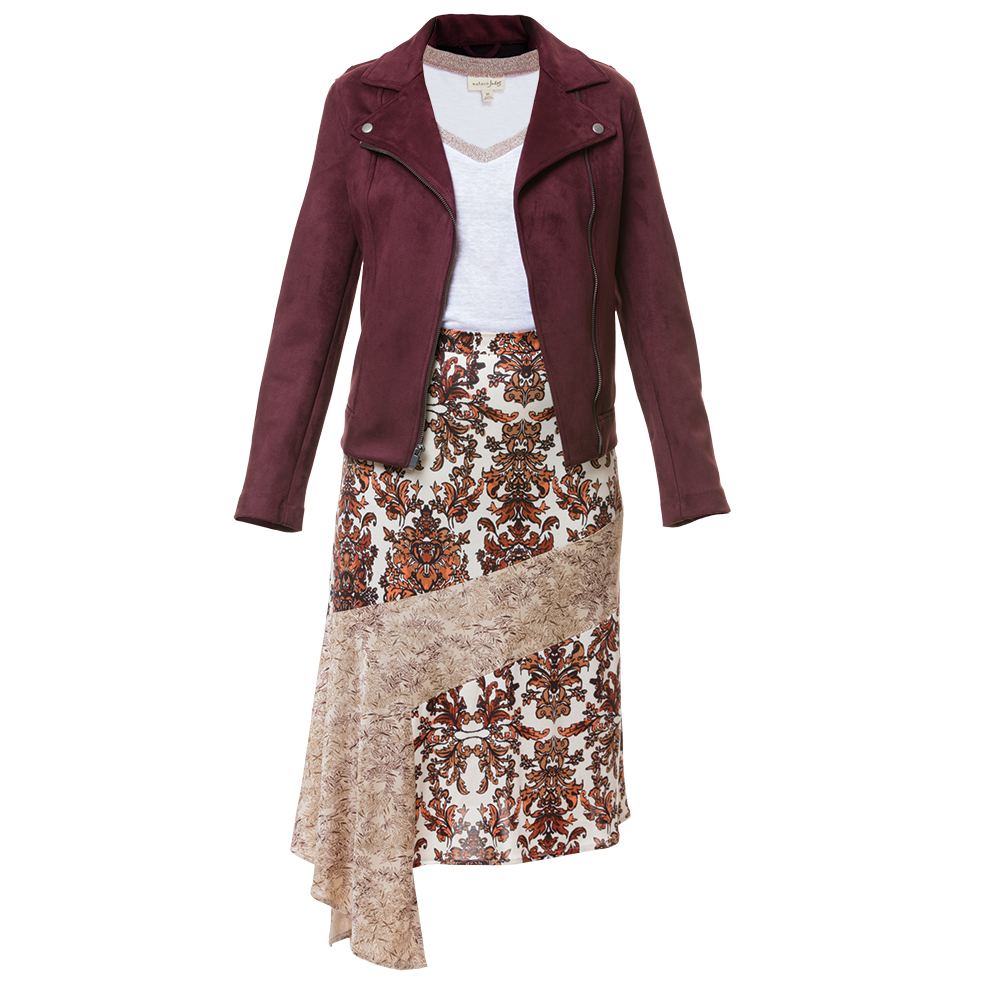 The Marfy 4001 pattern is distinguished by an elongated inserted panel with asymmetrical pointed ends that fall below the hemline on the right side. This skirt is slim fitting through the hips. It has a narrow, straight waistband, front and back darts, and a center-back zipper closure. The inserted panel is sewn to the bottom sections of the skirt with a right-angle seam. The sewing is not difficult, but the eight pattern pieces can be confusing to keep track of. Our seamstress recommends cutting the pieces and putting them into two piles: one for the skirt front and one for the back. Then assemble the front and back separately before sewing the front and back together. As with all Marfy patterns, there are no instructions or illustrations for assembly, and the pattern does not include seam or hem allowances. Each pattern is hand-cut in a specific size and marked with grainlines, center front/back lines, and letters and notches for matching. Use fabrics with a soft drape, such as jersey knit, ponte, and cotton spandex knit.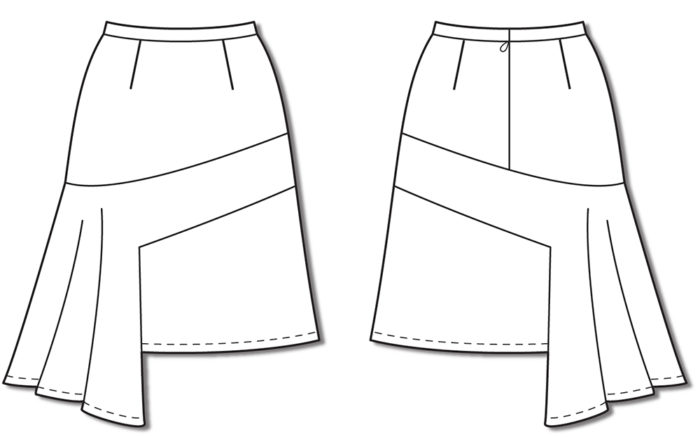 (Sized European 42–46 for hips 34.625–39.5 in.)
This pattern review was originally featured in Threads #194 (Dec. 2017/Jan. 2018).
Take a 360° view of this dress and zoom in for a closer look at it's details.
Sewing Tip: Reinforce the intersections where the right-angle seams meet.
—Tested by Carla Boissonault, Morris Plains, New Jersey
Have you made this pattern? If so, leave a comment (below) about what you thought of it.