New Fashion Design Book on Pleating Goes Beyond Fundamentals
Authors Leon Kalajian and George Kalajian offer fundamental techniques and ordering tips in their book "Pleating: Fundamentals for Fashion Design."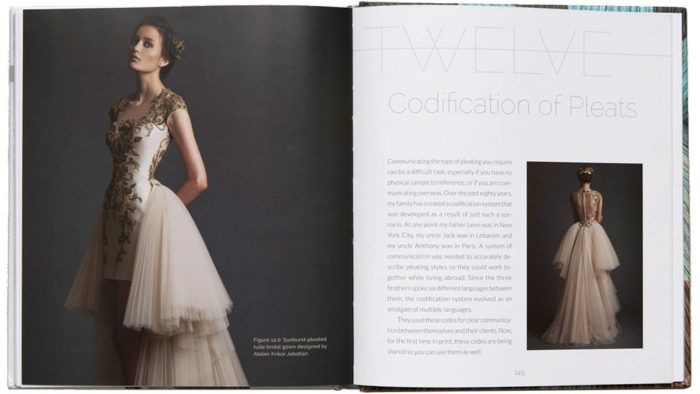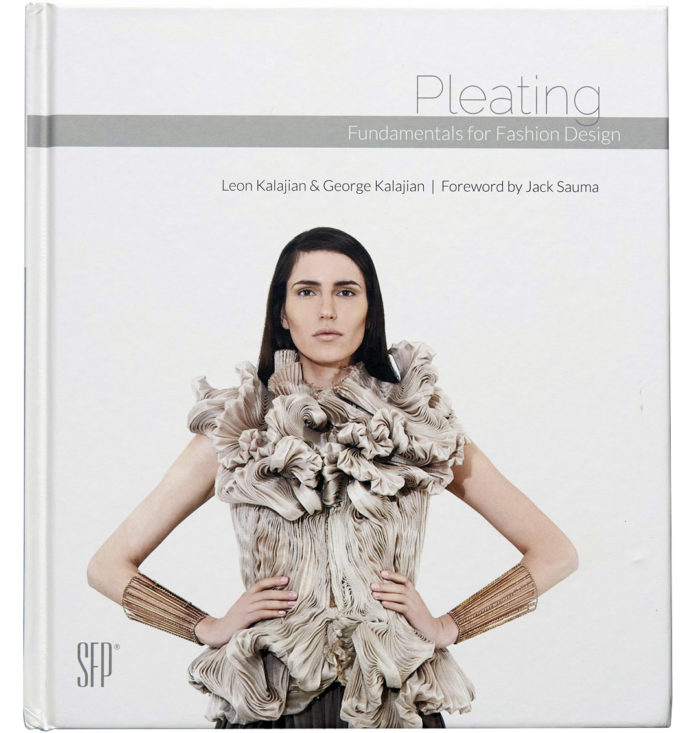 Leon and George Kalajian are a father-and-son team who can trace their involvement in the garment industry back 150 years. They currently run their business, Tom's Sons International Pleating, in New York City's Garment District. Known for their ability to execute complex custom pleating work, they attract projects from all over the world and have handled designs for Hollywood films and restoration work for museums. Leon is officially retired but is committed to passing down his knowledge to his son, George. Both have a passion for pleating and enjoy spending time together discussing ways to refine their techniques.
I met George Kalajian several years ago when he was a judge for the Threads Design Challenge to the Association of Sewing and Design Professionals (ASDP). He is a talented, sensitive, and thoughtful participant in the sewing community as well as an accomplished engineer, who brilliantly sculpts fabric into stunning pleats.
George had told me of a book he was writing to help clients convey their design vision to a commercial pleater. In the book's introduction, he tells us the book is not "the history of pleating or how to pleat at home."
George's purpose is to give the reader the information needed to successfully order custom pleating. When I started reading the book, I thought I may never order pleated fabric from Mr. Kalajian. After reading it, I'm inspired by options I never considered. Delving into Pleating: Fundamentals for Fashion Design is like stepping off an airplane into some foreign fashion oasis inhabited by gifted crafters and fabric magicians.
George starts with a primer on pleating techniques, all simply explained and clearly illustrated. He describes and defines the basic pleat variations and explains the measuring process in pleats. This brought back my original struggles with pleating a skirt: How much fabric do I want and need to put into a pleat? How do I make the pleating work with the fabric's pattern, the body's shape, and the garment's style? How do the fabric's characteristics factor into all of this? I was beginning to understand why he claims this process is a collaboration among the designer, production people (if the garment is intended for mass production), and the pleater. He progresses step-by-step into more complex pleating methods and, before you know it, the thought of an accordion-pleated wool skirt is light years behind a very exciting universe of pleated designs.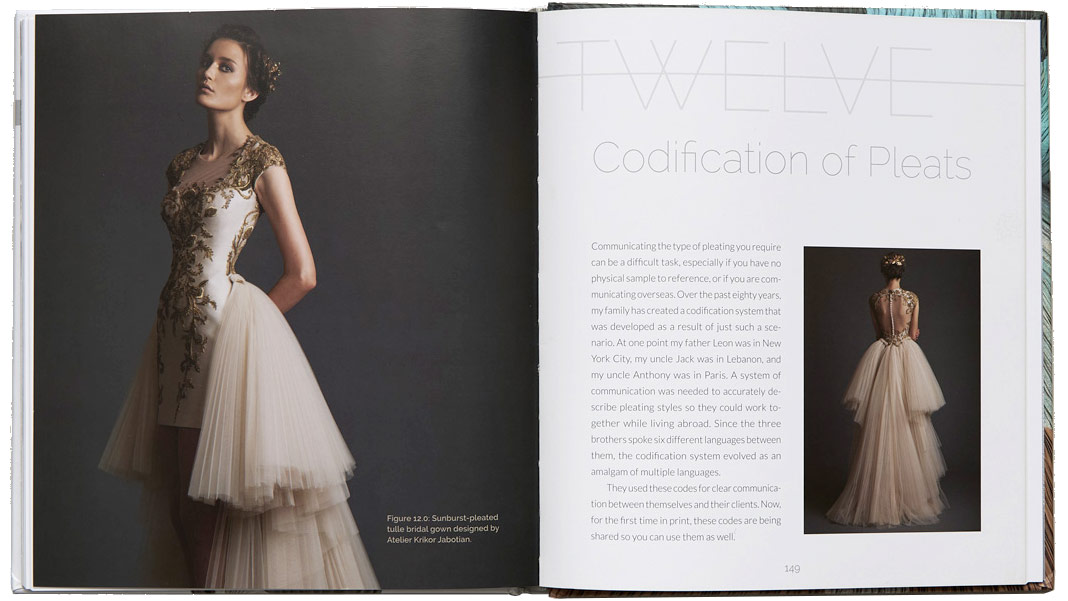 The book contains a beautifully curated collection of photographs showing the possibilities of pleating. Pleats are not just vertical creases in fabric that we may call accordion, box, or side pleats. There are more organic styles with size, density, and shape distinctions. Pleats can take on a sunburst style when the base of the pleat is wider than the top. Or, they can be perpendicular or parallel to the selvage or made on the bias, omnidirectional (typically radial, as in a sunburst-pleated circle skirt), or bidirectional. The exciting options are available to all designers, and this book helps explore and develop the possibilities.
Finally, he tells the history of his family working in the textile and mercantile industry for over a century. He understood how each generation passed on the skills to the next and the methods were transmitted through word of mouth and actions.
When George opened his custom pleating business to individual designers, and not just the manufacturers who specialize in pleated garments, he realized they needed a guidebook to make it possible for a designer and production group to work together with the pleater from the beginning of the process. The book transcends the original purpose in that it also enlightens the interested reader and encourages him or her to investigate the opportunities pleats can make in designs.