How to Make Fabric Bows and Feathers for Hats
Add bold and beautiful embellishments to hats.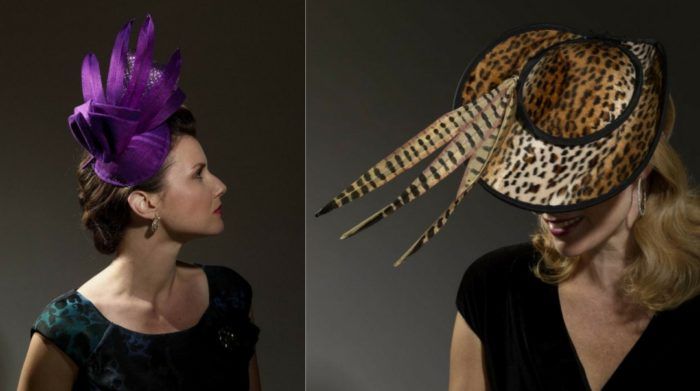 This is a two-part post covering millinery techniques: Part 1 focuses on bows, and Part 2 details techniques for creating fabric feathers.
Hat adornment is an easy way to explore your own millinery style. It's all right to glue on small, lightweight decorations such as rhinestones or acrylic jewels, but for a more striking look, try sewing on heavier decorations, such as large fabric flowers or big bows.
Part 1: Create a bow without tails
1. Determine the finished bow's dimensions before you cut fabric. Add 1 inch to the bow's width for seam allowances. Double the bow's length and add 1 inch.  For example: A 3-inch-by-8-inch bow requires a 4-inch-by-17-inch fabric piece. Cut the fashion fabric on the bias for soft bow; for a crisp bow, cut it on grain.
2. With right side up, fold the fashion fabric's short ends to the center with a 1-inch overlap. Cut a double layer of nylon net to the fabric's folded dimension. Layer the folded fabric over the net and pin. With a 1/2-inch seam allowance, machine-sew along the cut fabric edges on top and across bottom.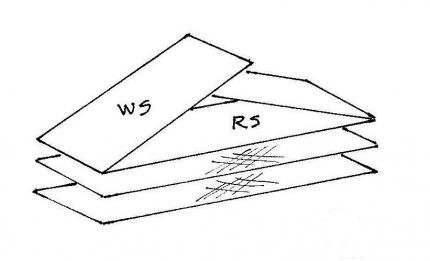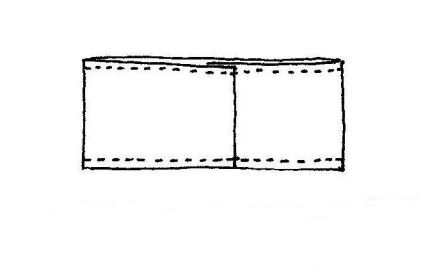 3. Turn the bow right side out through the overlap. Push out the corners with a blunt tool.
4. Pleat the bow. Fold in half lengthwise. Fold each half lengthwise again, in opposite directions, to create pleats. To secure the pleats, baste a few stitches close to the center through all layers.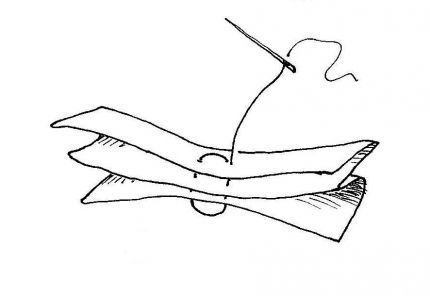 5. Form the bow knot. Measure loosely around the pleated center. Cut a bias fabric piece that is about 1 1/2 inches longer than the center circumference and 2 inches to 3 inches wide. (Scale it to the bow size.)
6. Fold and press 1/2 inch to the wrong side along each long edge. Cut a nylon net layer to fit under the folded edges and the same length as the fabric.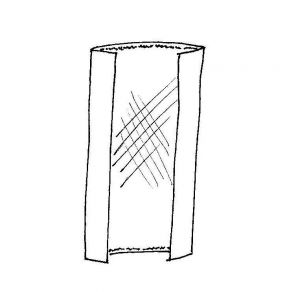 7. Hold all layers together and fold a tuck at one short end, lapping right over left. Baste in place. Repeat at the other short end, folding the tuck in the opposite direction.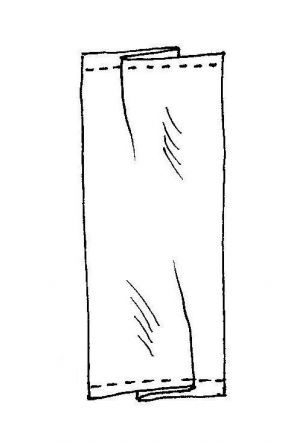 8. Wrap the knot piece around the bow with the ends in back. Fold the raw edge under and stitch in place.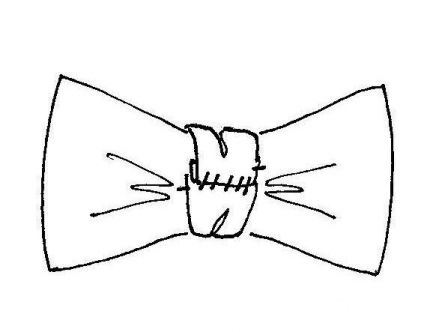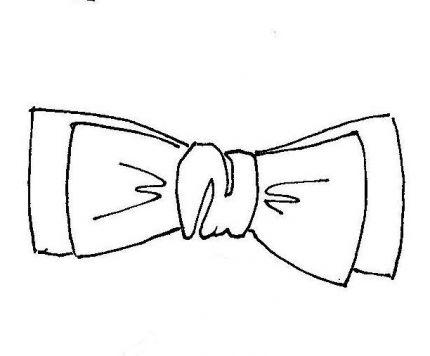 Tip: For a fuller look, make more than one set of bow wings. Pleat them together or separately. Wrap with one center knot.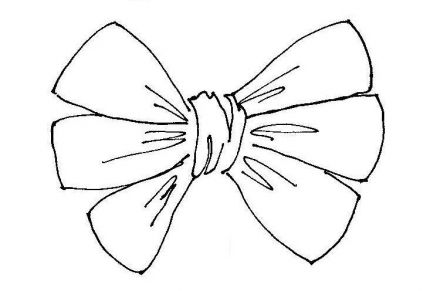 Part 2: Making faux feathers from fabric and wire
Create elegant and intriguing feathers from fabric and flexible wire. These feathers are easy to curl and twist into interesting shapes. Some are painted to give them a realistic look.
You can use a variety of fabrics to make the feathers, such as muslin or silk, or any fabric that's stiffened in some way to prevent fraying.
1. Size the fabric. Spray it with fabric stiffener, such as Aleene's Stiffen Quik Fabric Stiffening Spray. Let dry, then apply a second stiffener coat. Dry again and press if necessary.
2. Cut the fabric into strips approximately 1 1/2 inches wide. Cut the strips to the desired finished feather length. Fold each strip in half lengthwise.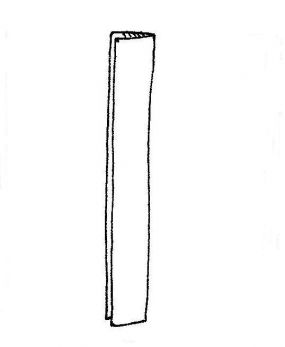 3. To make a casing for millinery wire at the feather's center, machine-sew the strips lengthwise. Sew 3/16 inch from the fold, and taper the stitching toward the fold starting 1 inch from one end. Backstitch or tie the threads.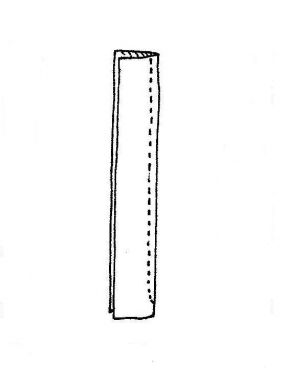 4. With the strip still folded lengthwise, trim it to a feather shape (tapered at both short ends).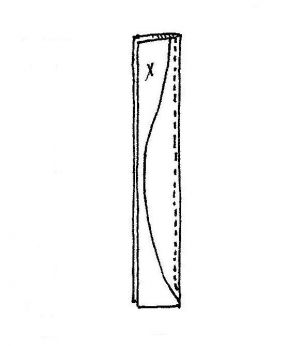 5. Cut millinery wire approximately 1 1/2 inches longer than the feather. With needle-nose pliers, curl one wire end and crimp. Slide the crimped end of the wire into the casing.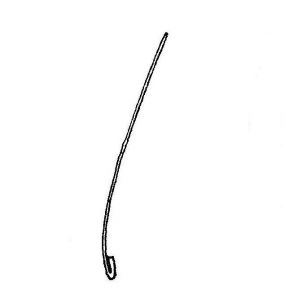 6. Unfold the feather and pinch-press it open.  Secure the millinery wire and feather together with a little glue. Bundle the feathers, and wrap the wire ends with button thread or fine bead wire. Cover the wires with a fabric or ribbon piece, and bend the wired feathers to arrange.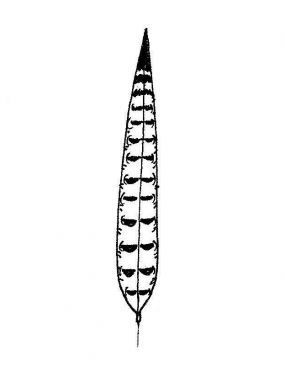 Tips:
•  To create "pheasant" feathers, straighten the wire before you insert it into the casing. Add markings with acrylic paints or permanent markers.
•  For a really striking large feather, try black bengaline. Adhere Wonder-Under to the wrong side of one layer, peel off the backing paper, place a wire in the center, leaving an inch or two at the bottom. Place the other layer on top, right side up, and fuse with a hot iron. You might want to use a press cloth to prevent a shine or a scar. Cut out the feather shape and curve gently.
For a more in-depth look at women's hat making, read "Millinery Marvels" by designer and instructor John Koch in Threads #153 (Feb./March 2011). Check out the post "How to Make a Hat Base," if you need to reference his basic hat-making instructions.
To learn how to make hats with veils, see "The Dresden Shepherdess: Create a Bridal Hat." For a how-to on making bows with tails, view  "Make a Bow With Tails—To Trim a Hat or Embellish a Garment."