Sewing-Related Events in December 2017
Check out what's new in the sewing world this December.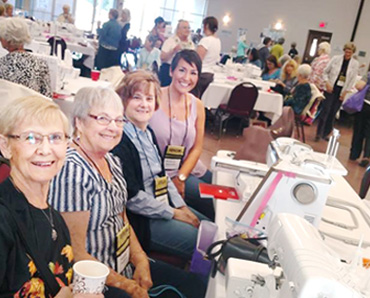 Dec. 2 – 9: Floriani Hands On, California
Embroidery machine and notions supplier Floriani has Hands On days at six Moores Sewing Center locations in California beginning December 2 in Temecula. Attendees of all skill levels can learn how to embellish garments, share tips, and meet fellow sewing enthusiasts. They will leave with six new projects. Cost is $49.99 a day. Embroidery machines will be provided for attendees during the event.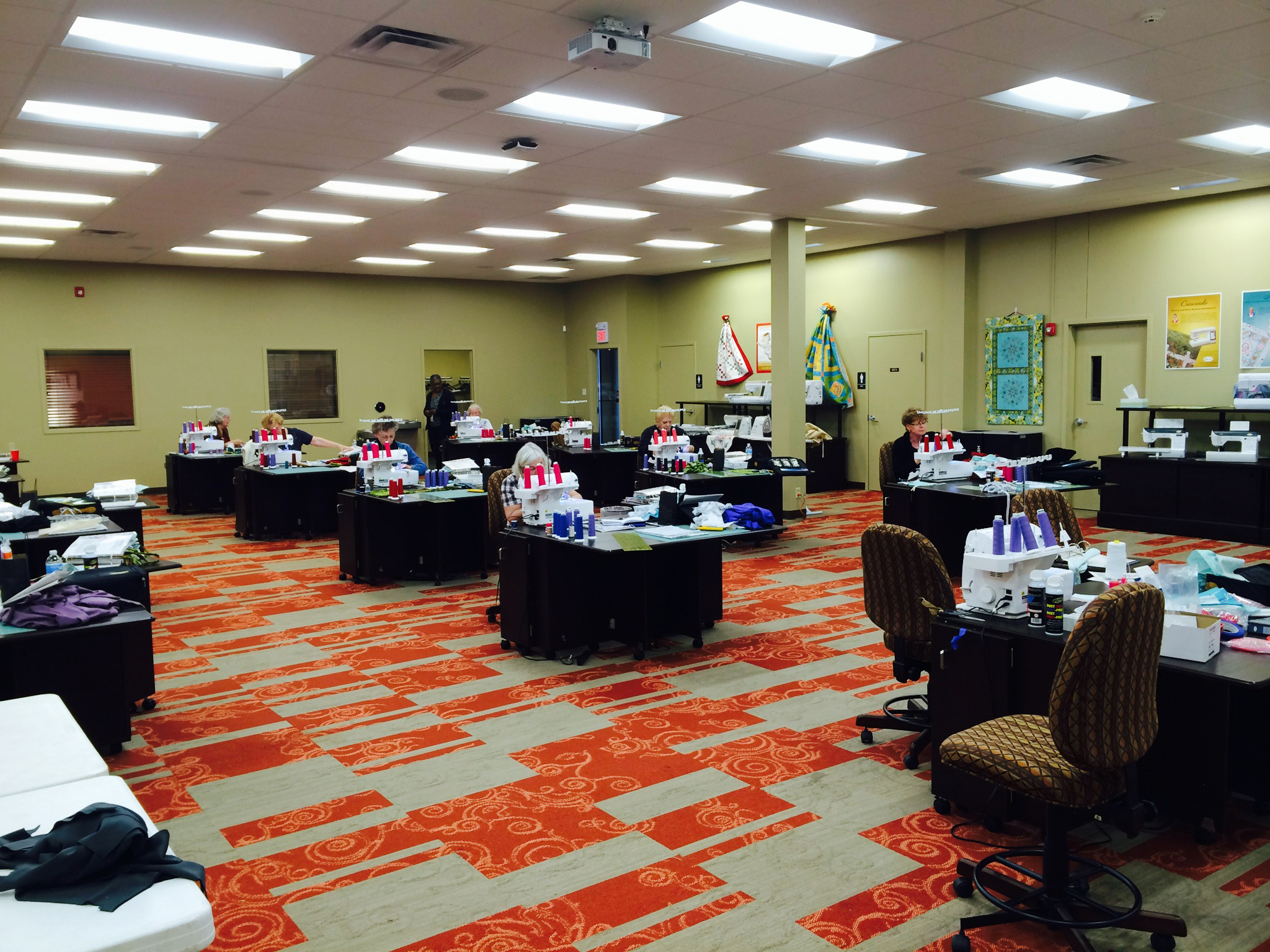 Dec. 5 – 8: Baby Lock Sew Getaway, St. Louis, Missouri
The four-day getaway is open to all skill levels. Among the topics covered are threading, serger attachments, serger accessories, and basic serger stitches. Cost is $698. Meals, machinery, and accessories will be provided at registration.
Dec. 15, 2017 – March 25, 2018: Process and Practice: 40 Years of Experimentation, Fabric Workshop and Museum, Philadelphia, Pennsylvania
The workshop and museum wraps up its 40th anniversary year with an exhibition that pairs finished works from the workshop with items from some 60 artist boxes found in the museum's archives. The boxes, which are rarely shown, contain sketches, prototypes, notes, and much more from those in the Artist-In-Residence Program. Pieces displayed will represent milestones in the development of contemporary art practice. A pop-up shop will sell Ann Hamilton creations made to mark the anniversary: functional aprons with a hand screen-printed motif inspired by an 18th-century weaving pattern book and pillows made of the same fabric. Exhibition opening reception is 6 to 8 p.m. December 15.
Nov. 25, 2017 – March 18, 2018: Christian Dior at the Royal Ontario Museum, Toronto, Ontario, Canada.
This exhibition, in honor of the House of Christian Dior's 70th anniversary,  focuses on the fashion revolution that Dior began in Paris (1947 to 1957) with his haute couture collection. It provides insights into Dior's ingenuity, giving visitors a chance to see the mechanics behind the success of the world-renowned designer's garments. Admission is $20 for adults.
Get the latest including tips, techniques and special offers straight to your inbox.