A Holiday Gift From Threads: "Teach Yourself to Sew"
Sewing pro Judith Neukam shows you what you need to know to start sewing or to brush up on your skills.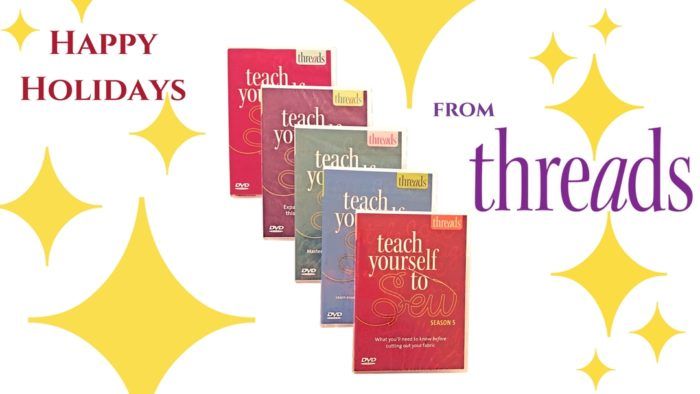 The complete five seasons of the Teach Yourself to Sew video series has been made free online to our subscribers as a thank you for being loyal customers.  From all of us at Threads magazine, Happy Holidays!
Learn the fundamentals of sewing with this comprehensive five-part video collection featuring expert sewing instruction.
You can also purchase the complete CD package version at our online store.
Here are the seasons' welcome links. Each lists all the episodes for that season, making it easy for you to choose a segment or to view the entire season for free.
Teach Yourself to Sew, Season 1
Teach Yourself to Sew, Season 2
Teach Yourself to Sew, Season 3
Teach Yourself to Sew, Season 4
Teach Yourself to Sew, Season 5