Download this Free Pattern for Making a Nearly Invisible In-Seam Pocket
This pattern will help create a nearly invisible in-seam pocket, with no gaping.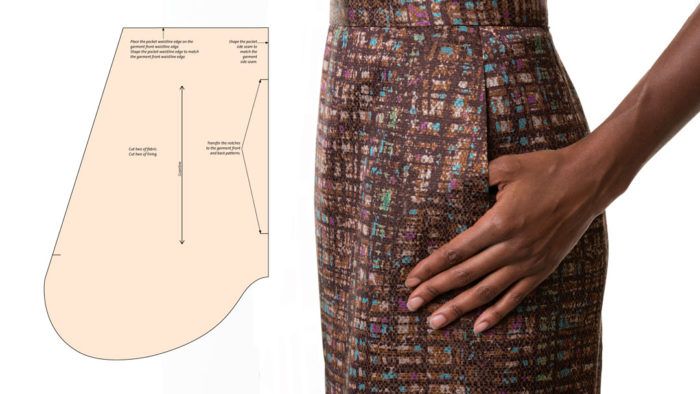 In "The Low-Profile Pocket," Threads #195 (Feb./March 2018), Kathleen Cheetham takes you through the steps for adding an in-seam pocket to any garment with a side seam and a waistline seam. Take the time to work precisely as you cut, stitch, and press, and you'll be rewarded with a bulk-free, practically imperceptible pocket.
Download the pocket pattern here, and follow Kathleen's instructions in the issue for customizing it to your garment pattern.
Here are some related Threads resources on pant and pocket construction:
View PDF