Pattern Roundup: New Cardigan Designs to Sew
Three independent pattern companies offer stylish takes on a wardrobe essential.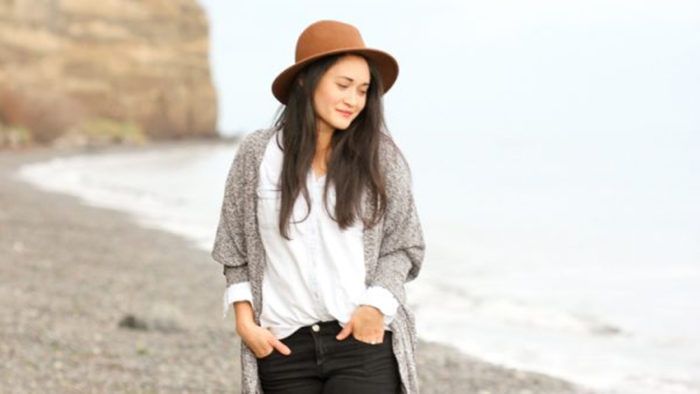 Long, and even longer, cardigans can provide a stylish layer to ward off the chill. Launch the gallery to view three versatile cardigan patterns.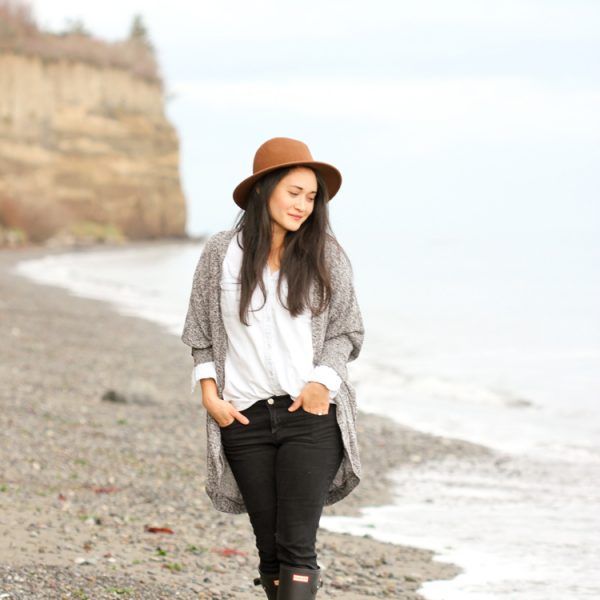 The button-free Carrie Cardigan by Delia Creates has a relaxed fit and dolman, or batwing, sleeves. The band, which extends from the neckline down both sides of the front opening and around the hem, creates rounded ends in front. This design comes in two lengths and can be made long sleeve or short sleeve. It is marked as easy to sew and comes in sizes XXS to XXXL. Recommended fabrics are knits or lightweight wovens, including cotton gauze, chiffon, and voile.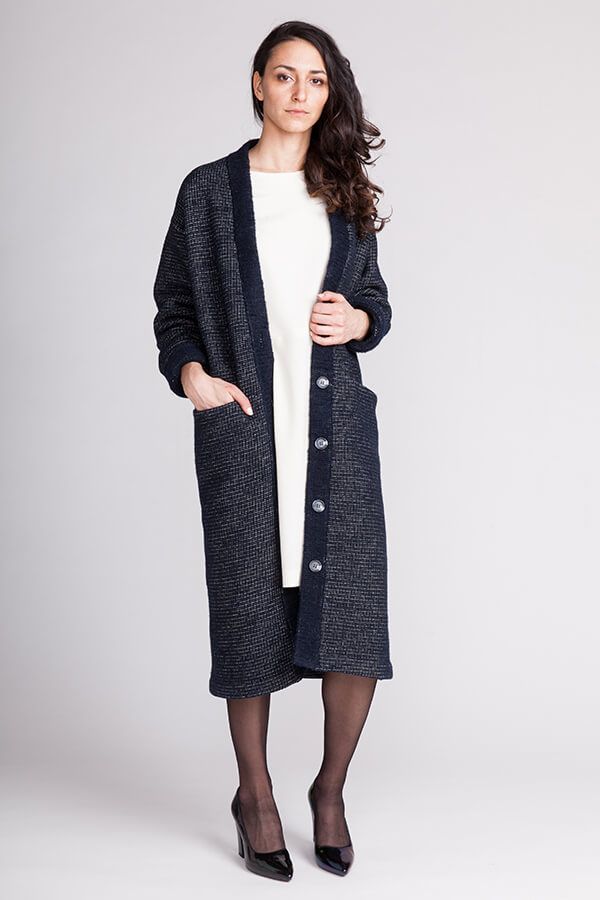 The luxurious Esme Maxi Cardigan, by Finnish pattern label Named, combines style and comfort. The coat sweater features a band on the front edges and neckline, dropped shoulders, cuffed sleeves, and two horizontal, in-seam pockets in front at hip level. The cardigan is adorned with five buttons along the front band. The straight-cut hem falls below the knees. Marked as simple to sew, the pattern includes U.S. sizes 0 to 18. Medium-weight or heavyweight knit fabric with low stretch (5 percent to 15 percent) is recommended.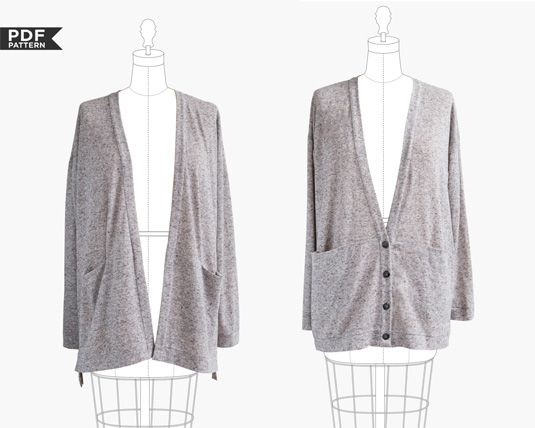 Grainline Studio Driftless Cardigan
The Driftless Cardigan from Grainline Studio has two variations. Both have dropped shoulders, horizontal, in-seam pockets, a neckline band that extends down the front opening, and hem bands. The button-free design on the left is longer in the back and has a split hem. The four-button design on the right is straight across the bottom. This pattern is suggested for advanced beginners and includes sizes 0 to 18. All jersey knit fabrics are recommended with at least 20 percent width-wise stretch. You may need extra fabric to match stripes or plaids.