Reader Tip: Make and Bake a Coating to Cover Sharp Underwires
Try a unique, time-saving solution to deal with cut ends on underwires.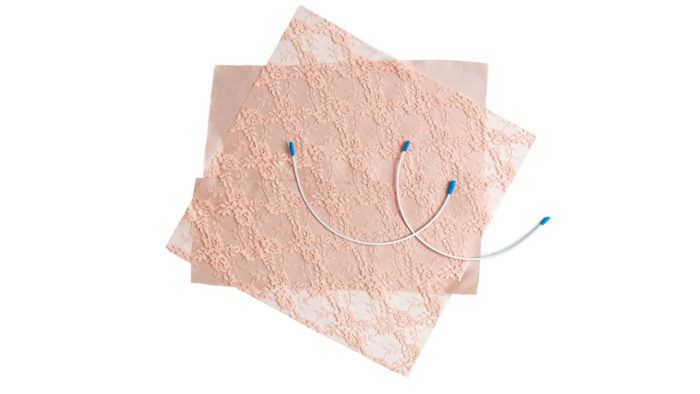 As a seamstress working with professional cheerleaders' uniforms, I am always trimming underwires. I have tried a number of techniques for coating the underwires' cut ends so they don't damage the fabric or hurt the cheerleader. My last project was under a strict deadline, and I didn't have time to apply the usual coatings. Then I had a light bulb moment. I thought to use oven-hardened polymer clay, such as Premo, Sculpey, or FIMO. I pinched a piece onto the cut wire end, smoothed it, and baked it for about six minutes. It took a short time to bake because it was such a small piece. I sanded down spots that weren't as smooth as I liked. The best part was it stayed on the wire. I didn't have to wait a day for it to cure or spend time dipping and redipping the ends into plastic coating material.
—Rena Pearson, Marietta, Georgia


This reader-submitted tip was featured in Threads #195 (Feb./March 2018).
---
Submit your tip
At Threads magazine, we're always in search of smart tips, tricks, and solutions to help you sew smarter, better, and faster. Send us your great ideas for a chance to be featured in the magazine's Tips department.
Tips can be emailed directly to Threads or mailed to Threads Tips, P.O. Box 5506, Newtown, CT 06470.
We pay for any tips published in our magazine.