Fashion on Film: Let Movies Inspire Your Sewing
Top movie picks from Threads that give sewing inspiration.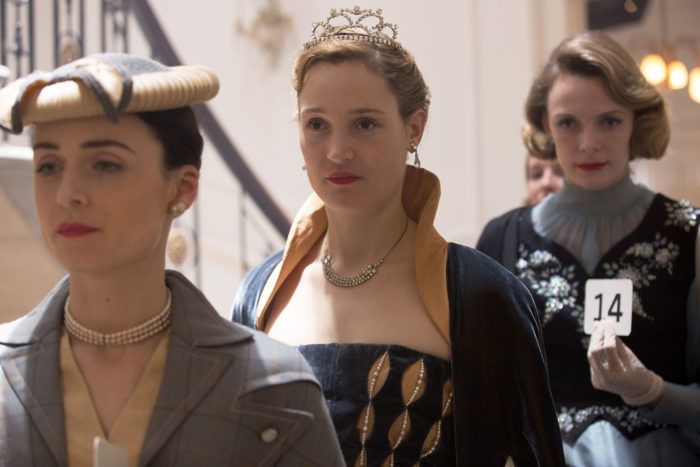 Sumptuous fashions and visions of couture sewing during 1950s London played out across the country with the wide release of Phantom Thread starring Daniel Day-Lewis.
Anticipation of the movie prompted the Threads staff to reminisce about the films that have inspired our sewing through the years.
We all hit dry spells with our sewing, when inspiration seems as difficult to capture as a rolling bobbin. Either we run out of ideas for fabulous garments, or reach a plateau in our technical skills.
If this happens to you, there's nothing like a wonderfully evocative motion picture to stimulate your creativity. Whether you like to see fanciful costumes or documentaries about top-level designers, there's a lot to inspire you.
Consider, for example, the little black dress worn by Audrey Hepburn as Holly Golightly in the 1961 hit Breakfast at Tiffany's and the elegant Edith Head-designed Paris dress worn by Grace Kelly as Lisa Carol Fremont in the 1954 Alfred Hitchcock classic Rear Window.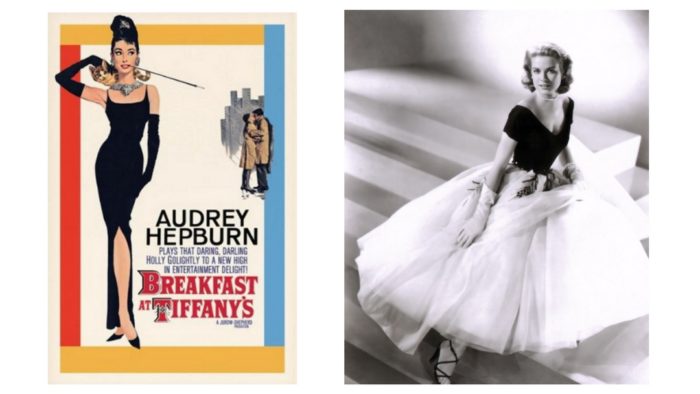 We polled our staff and contributing editors to find out which movies they return to again and again for inspiration.
Threads Contributing Editor Louise Cutting, a pattern designer with an eye for timeless style, suggests the noir mystery Laura (1944), with costumes for Gene Tierney by American designer Bonnie Cashin. Ever the precision sewer, Louise also points out the perfectly matched stripes on co-star Clifton Webb's suit.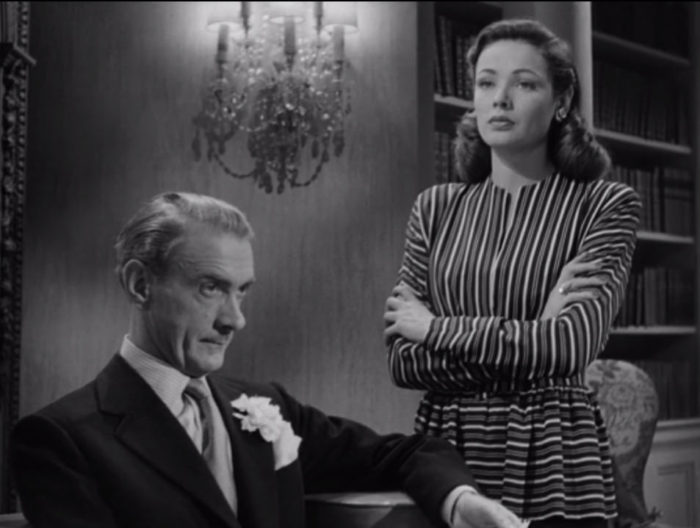 For contemporary elegance, Susan Khalje, also a contributing editor, reminds us of Rene Russo's chic wardrobe in the 1999 remake of The Thomas Crown Affair.
Kenneth D. King, contributing editor, and Stephani Miller, former special projects editor, agree that The Dressmaker (2015), starring Kate Winslet, offers plenty of great mid-20th-century fashion, in addition to a good plot that includes some actual dressmaking action. For the same reason, Contributing Editor Judith Neukam recommends The Tailor of Panama (2001), which pairs tailoring with a gripping spy story.
Actress Audrey Hepburn is a wonderful mannequin for Givenchy couture—and Givenchy-inspired gowns by legendary Hollywood designer Edith Head—in movies such as Sabrina (1954), Breakfast at Tiffany's (1961), and Charade (1963). Funny Face (1957), another Hepburn and Givenchy pairing, offers a fun look at the creation of a fashion icon.
Edith Head was responsible for Senior Technical Editor Carol Fresia's favorite motion-picture wardrobes: those worn by Grace Kelly in Rear Window (1954) and To Catch a Thief (1955). Each outfit is more fabulous than that last, and Kelly wears them all with insouciant glamour.
Kenneth also enjoys the 10-minute Technicolor fashion show of Adrian designs that appears in the mainly black-and-white film, The Women (1939). Apparently, director George Cukor didn't like the color sequence and wanted to cut it from the film; today's viewers should be pleased that he left it in.
There are loads of movies about Coco Chanel and the house of Chanel in the years after the designer's death. Art Director Rosann Berry is partial to Coco Before Chanel (2009).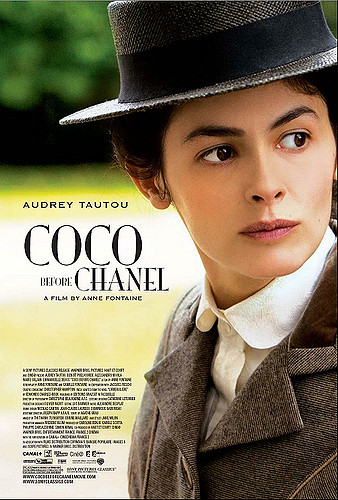 The five-part documentary series Signé Chanel (2005) reveals the talented individuals who create the garments in the Chanel atelier.
Documentaries suggested by Editor Sarah McFarland include Dior and I (2014), about Raf Simons's first season at the storied fashion house; Marc Jacobs & Louis Vuitton (2007); and Valentino: The Last Emperor (2008).
On our editors' list of films to see are  Notebooks on Cities & Clothes (1989), about Yohji Yamamoto, and Unzipped (1995), about Isaac Mizrahi.
A classic behind-the-scenes look at fashion journalism can be found in The September Issue (2009), about American Vogue's biggest issue of the year. For a fictionalized version of a similar topic, there's always The Devil Wears Prada. (2006).
The fashion film Phantom Thread, now in theaters, is set in the world of London couture in the 1950s. Reviewers love the film, and sewers are likely to be delighted by the glamorous period costumes. You can find out more about some of the key looks here.
Check movie-streaming services for these motion pictures, as well as your local library and Amazon.com for DVDs. Some of them pop up on cable movie channels as well. With these options and more, you're sure to find inspiration—but don't forget to make time to sew!
What are your must-see movies that include gorgeous clothes? Leave us a comment below.