Listen to New Podcast From Threads Magazine | Episode 1
The February premiere features special guest Kenneth D. King.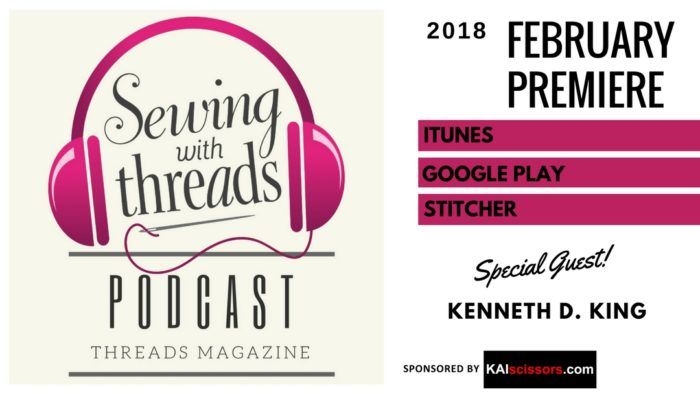 The next best thing to sewing itself might just be talking about sewing. Threads magazine's podcast, Sewing With Threads, premiered February 7, 2018. It's an exciting mix of discussion and debate about sewing techniques, tips, and inspiration.
The monthly, audio-only podcast is available through iTunes, Stitcher, and Google Play.
Brought to you by the editors of Threads, this insightful and entertaining podcast takes on topics important to sewing enthusiasts.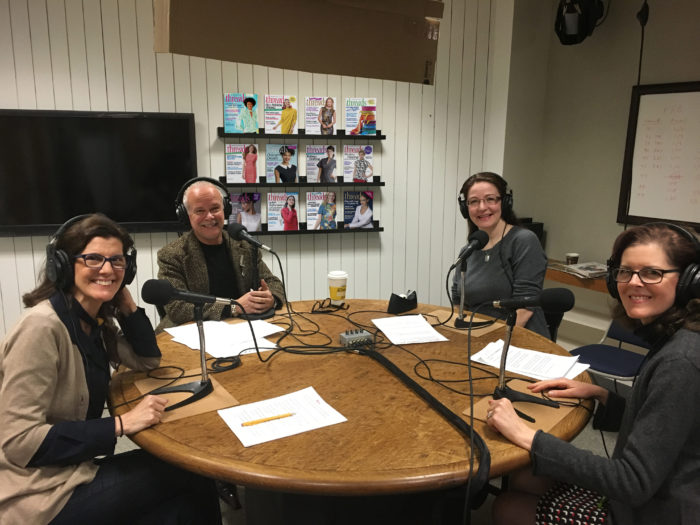 Threads Contributing Editor Kenneth D. King, an award-winning fashion designer, couture expert, and adjunct instructor at the Fashion Institute of Technology (FIT), provides lively and informative discussion as the podcast's first guest.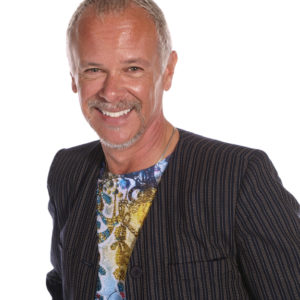 Episode 1, "The Challenges of Teaching Sewing," touches on:
Kenneth's experiences and challenges while teaching sewing at FIT
the philosophy and design value of deconstruction
the difference between a moulage and a sloper
Kenneth also reveals his favorite sewing word. Hint: It's a delightful sound.
Here's our iTunes page to download podcast.
Or listen now to Episode 1 of the Sewing With Threads podcast with Kenneth D. King.
Visit our podcast page for the February 7 show notes, along with information about upcoming podcasts.
Episode 1 is sponsored by KAIscissors.com.

The monthly podcasts will feature Threads editors and special guests, who will share sewing opinions and wisdom, and answer questions. The conversations will address topics such as sewing techniques, fashion design, fitting conundrums, and more.
Be sure to tune in to Episode 2 scheduled for release on March 7, 2018 with special guest Pamela Leggett, an expert on pattern design and fitting.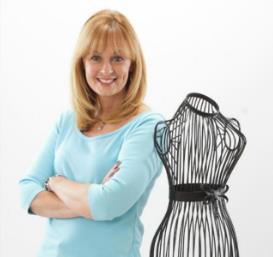 To become a better sewer, listen to expert guests and the talent behind Threads, the world's top garment-sewing magazine, during its Sewing With Threads podcast.
---
We have created a podcast survey to help guide our content. Please take a moment to answer a few questions.