Top Winners Announced for Make It With Wool 2018 Competition
Participants celebrated the 70th anniversary of the annual Make It With Wool national competition.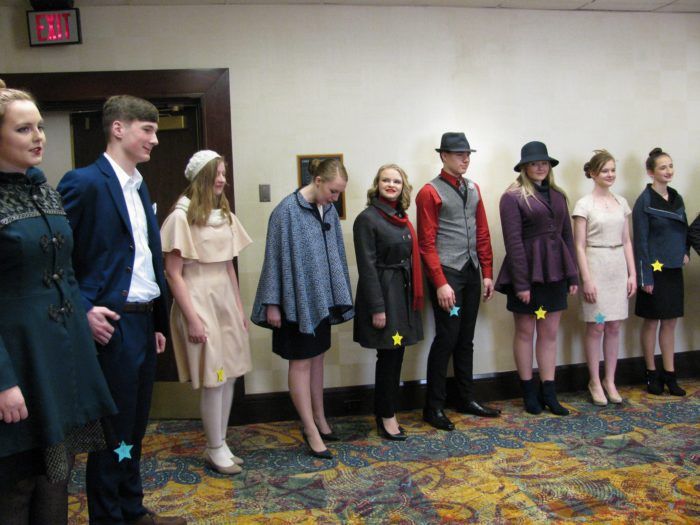 The Make It With Wool national competition marked its 70th anniversary this year at its annual gathering February 1 in San Antonio, Texas.
The competition's top winners, who were announced at the aptly themed "70 Years of Making Wool the Star" event, are:
Fashion/Apparel Design division—Jason Gagnon of Central Michigan University
Adult division—Rachel Siegel of Pennsylvania
Senior division—Claire Lee of Indiana
Junior division—Holley Schwartz of Wisconsin
Beginning in 1947 with only 12 states, the competition has grown to encompass 37 states with four age divisions. Each year, regional Make It With Wool contests across the country celebrate the art of creating apparel wool fibers, yarns, and fabrics before the national finals. Contestants enter to win district, regional, or state contests, and finalists then move on to compete for national titles.
Participants are challenged to create an original garment using at least 60 percent wool. They have the option of making a one-piece garment, two-piece outfit, or ensemble. Open-ended guidelines allow contestants to make the clothes for themselves or for others.
Each entry is judged on handwork, needlework, embroidery, construction, and design. Finalists compete to win cash, wool fabrics, sewing resource books, tools, thread, and sewing notions.
The National Make It With Wool organization encourages participants in the national event to share memories and pictures on the Make It With Wool Facebook page. The organization plans to add its own pictures of the event to the social media page, according to its recent post.