Brother Sewing and Embroidery Machines Win 2018 Women's Choice Award
High honor in sewing and embroidery machine category in 2018 goes to Brother.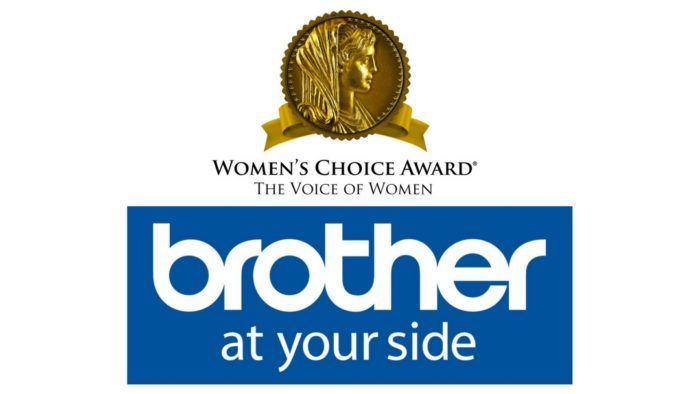 Sewing and embroidery machine maker Brother International Corp. has received the 2018 Women's Choice Award seal based on a survey in which nine out of women responding said they would "highly recommend" the machines.
The national survey of 1,000-plus female respondents by the marketing research and services firm WomenCertified, Inc. was particularly significant in its findings, as women have "tremendous power to elevate brands that have earned their confidence and trust," said Delia Passi, founder and CEO of the Women's Choice Award. Passi also cited the BMO Wealth Institute's 2015 report that says women hold 51 percent, or $14 trillion, of the personal wealth in the United States.
Brother was a standout in this year's Women's Choice Award because it was the only sewing and embroidery brand to receive a Women's Choice Awards rating, according to a press release from Brother.
In the same press release, the company stated that they strive to create premier machines with state-of-the-art features that cater to all levels of sewing enthusiasts. Among the Brother products for 2018 are: the Entrepreneur Plus-6, a six-needle embroidery machine; the Innov-ís NS1750D, a combination machine for sewing and embroidery including Disney character designs; and the CV3550 double-sided cover stitch machine.
Based in Bridgewater, New Jersey, Brother International Corporation is a subsidiary of Brother Industries Ltd. with worldwide sales of about $5 billion. It offers a a range of home sewing and embroidery machines, from basic to advanced versions. Visit the company's website for more product information.
The Women's Choice Awards, run by WomenCertified, Inc., endeavors to help women make smarter purchasing choices, according to the company. Awards are based on surveys and research conducted in partnership with the Wharton School of the University of Pennsylvania. Visit the Women's Choice Award website to learn more.