Sew a Perfect Gift for a Loved One on Valentine's Day
Valentine's Day is a great opportunity to sew a memorable project for a loved one.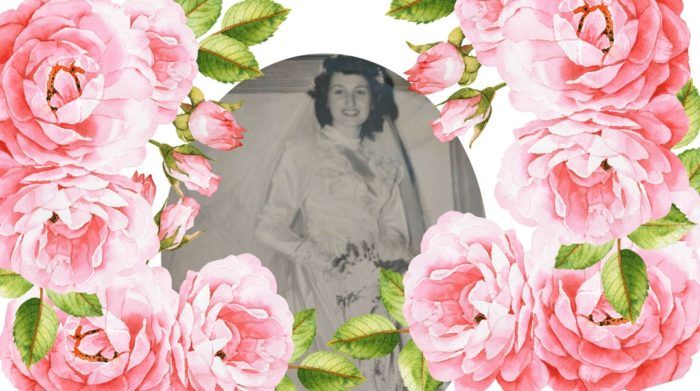 Ah, Valentine's Day. It can be a challenge to find the perfect gift for a significant other or a loved one that expresses exactly how you feel. As sewers, we have a leg up on the general population: We can make beautiful gifts for whomever we please.
In a Facebook post a few weeks ago, we asked you, our followers, for your most memorable projects sewn for loved ones.
Thank you to everyone who responded to our post. We were inspired by your stories of love. Here are two of our favorites:
A wedding dress is perhaps the most important and beautiful dress a woman will wear in her life. But what do we do with it after the wedding is over and the wearer is gone? Rosemary Polomski found a meaningful way to repurpose her mother's wedding dress, which her sister found in a box in her attic. The dress was yellowed and dirty, and Rosemary's sister wanted to throw it away.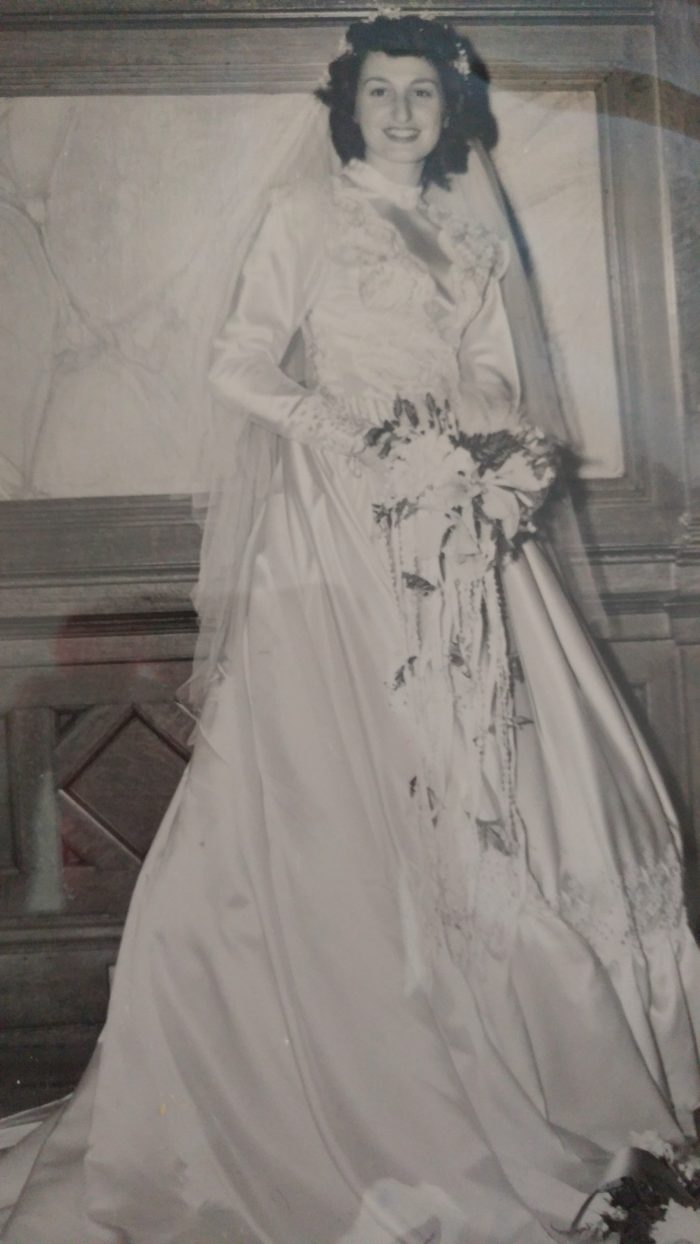 Rosemary flew from Florida to Delaware to rescue the beautiful dress and, together, she and her sister decided what to do with it. "We talked about how much our mom loved Christmas, and remembered how the holidays at our house were filled with family, food, music, and lots of fun," said Rosemary. With that in mind, they decided to remake the dress into skirts for their Christmas trees. The lace-embellished, full-length gown appears to have been hand-sewn, but no one in the family can remember who made it. It had been in the attic since 1980, when their mother passed away. With family such a focus at the holidays, Rosemary said, "We think she would have liked for us to have her dress at our Christmas celebrations each year." Rosemary made one tree skirt for herself and another for her sister.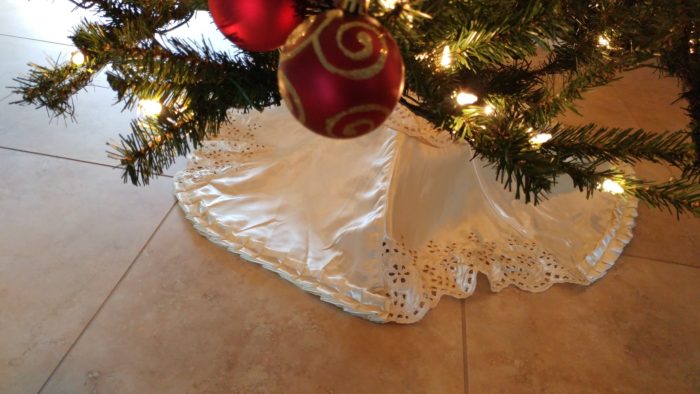 There is still fabric left over from the dress; she says that the future will tell her what to make with it.
Family memories are especially important when a family member is ill. Marisa DeCuir's project started out of a desire to do something for her father, who had Alzheimer's disease. She decided to sew for him a family tree including photos and dates. "They say that photographs help with the memories of Alzheimer's patients," Marisa said. "I wanted to help him remember as much as possible." She gathered pictures to be printed on the fabric and set to work creating the tree. Before sewing, she painted the fabric with watered-down latex indoor paint to give it durability. It made the fabric more difficult to sew but proved to be a worthwhile step in the long run.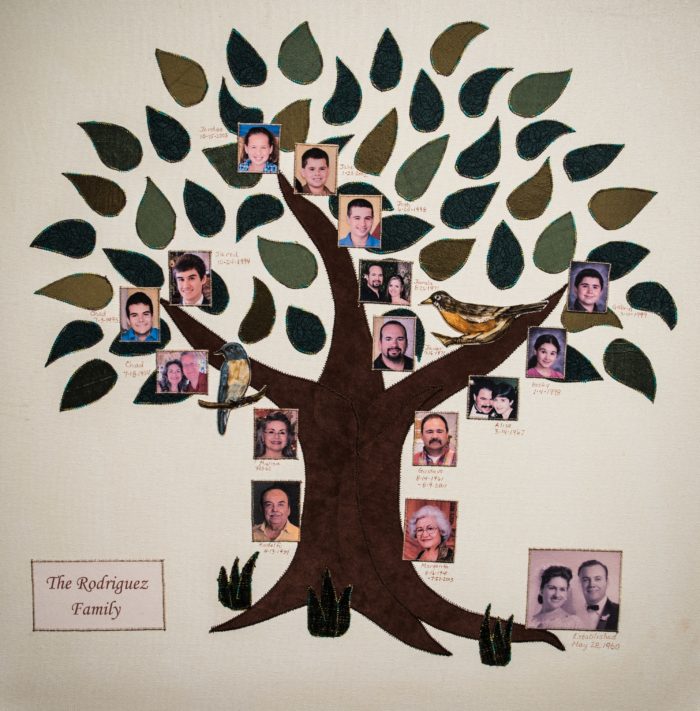 "My dad was a family man. He loved his family," she said. "He had such a big smile the day that I gave it to him."
It was lucky that she decided to paint the fabric; when her father was moved during Hurricane Harvey, the family tree was left behind. Several weeks after the storm, Marisa was able to go back and find it. It was dirty and dusty but because of the paint, she was able to wipe it clean. She is working on another family tree for her aunt and uncle, who will be celebrating their 50th wedding anniversary in June.
Gifts like these are special. Putting in the effort to think of the perfect gift is worthwhile, even if what you make is small or doesn't take a lot of time to create. Don't worry about creating something spectacular; focus instead on creating something meaningful.