Red-Carpet Fashion Review of the 90th Academy Awards
Threads editors review the fashion scene at the 90th Academy Awards.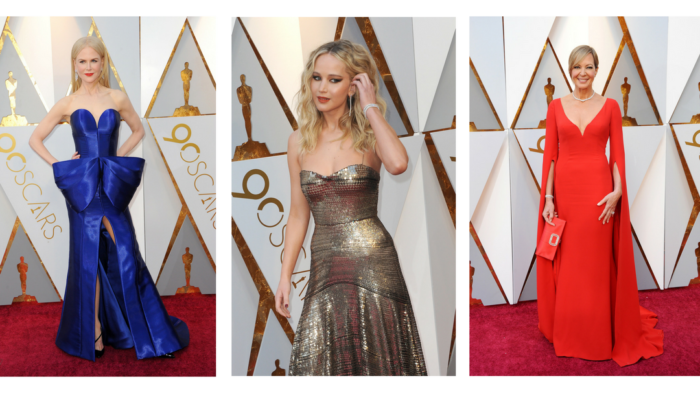 Gowns were "thoughtfully chosen" for the 90th Academy Awards, with many flattering silhouettes and multiple examples of big blush gowns, sleek white dresses, and metallic ensembles, according to Threads magazine editors.
The editors took special note of seasoned Oscars pros, who entered the spotlight wearing bold colors and clean lines, including Jane Fonda in a white Balmain gown and Allison Janney in a Reem Acra crimson gown.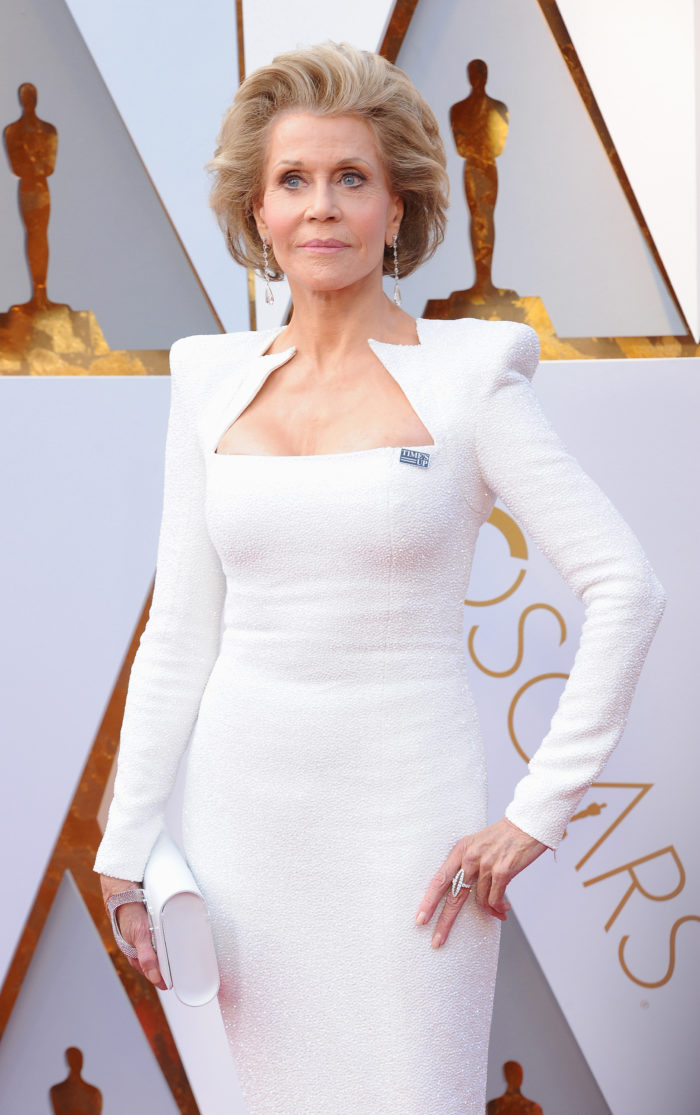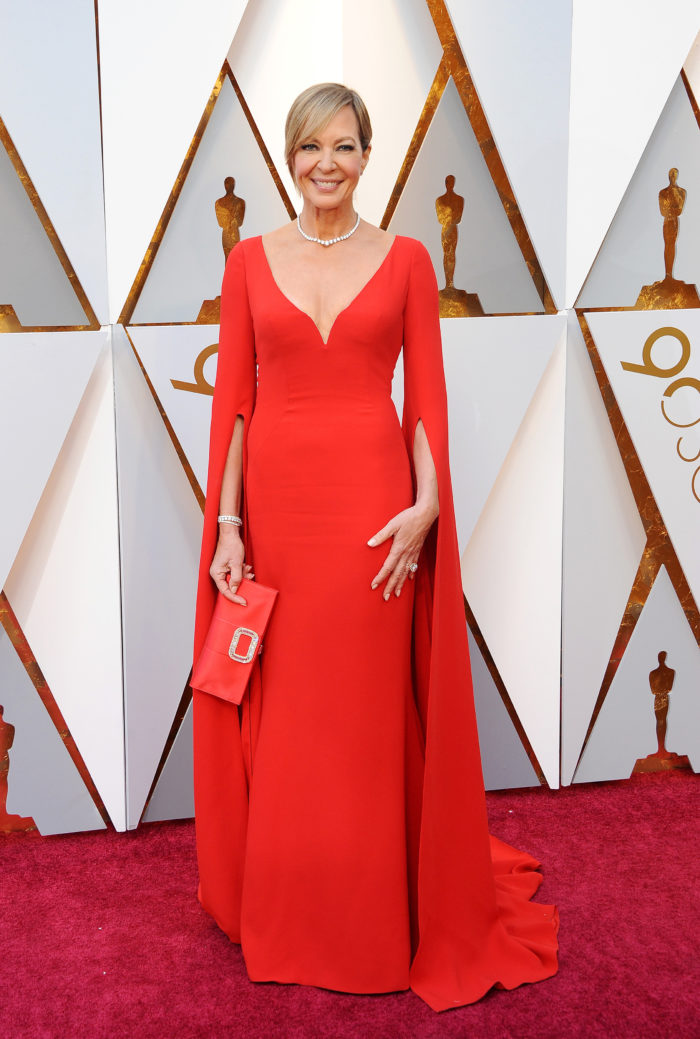 Nicole Kidman wore a masterfully tailored design by Armani Prive made of shimmery sapphire fabric and which included a strapless sweetheart neckline, mermaid skirt silhouette with high slit, and giant bow feature in front.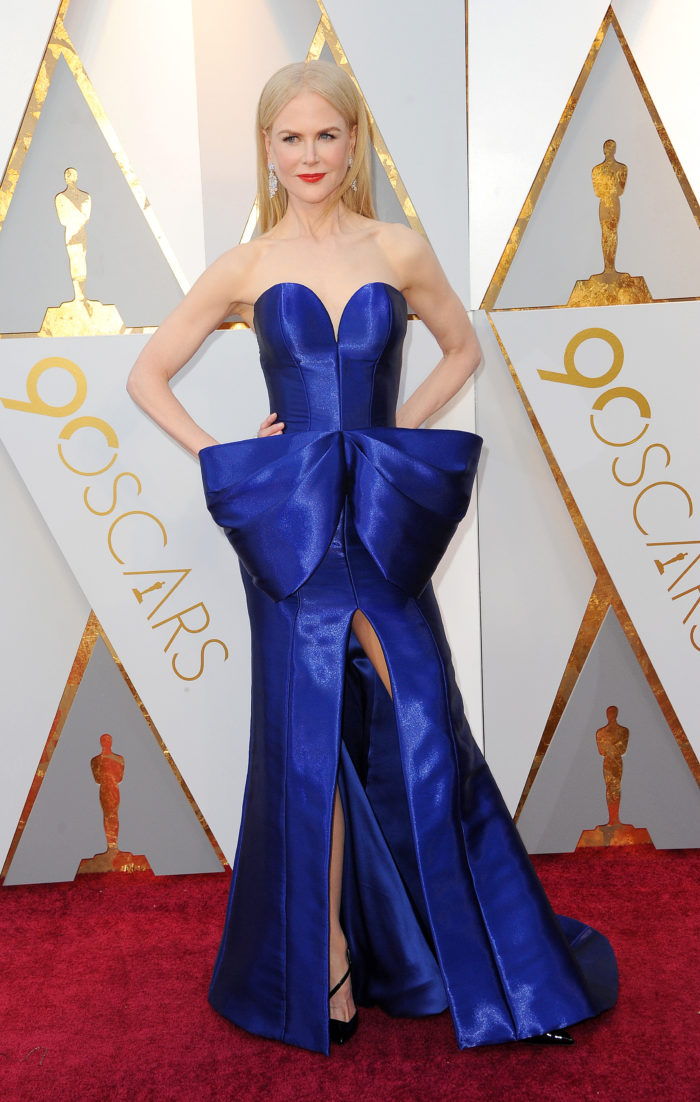 Margot Robbie's strapless Chanel Haute Couture gown with swag trimlooked "delicate and crystalline" with small rosettes at each side of the neckline holding the trim in place, said Threads Editor Sarah McFarland.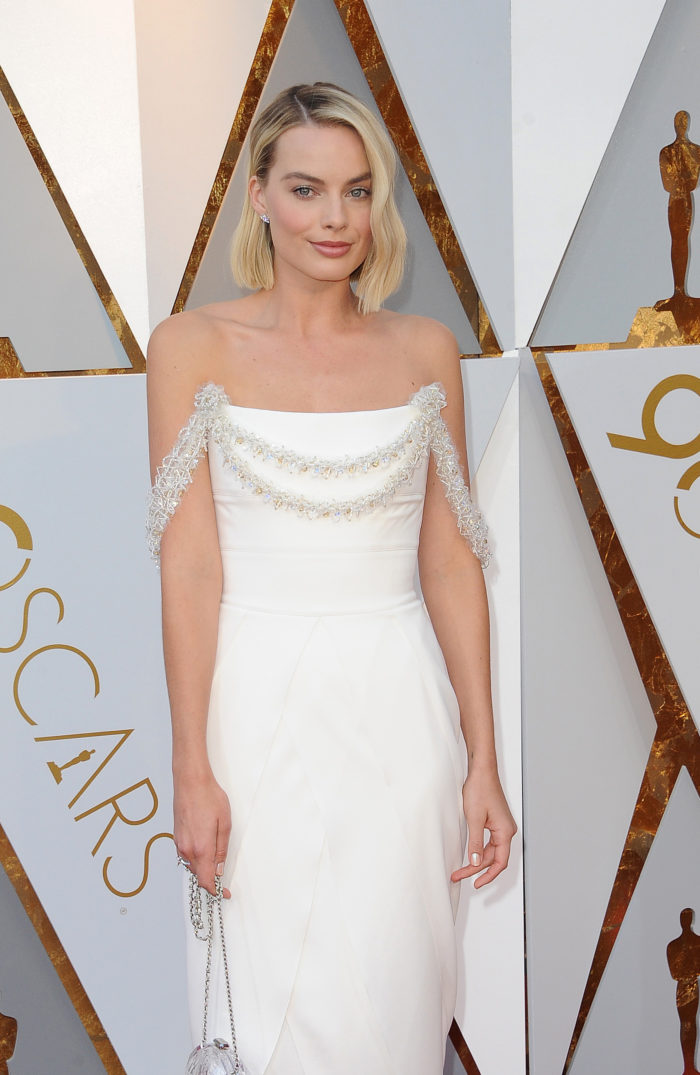 Some ensembles were  all about the color. Greta Gerwig, for example, wore a bright yellow, heavily beaded Rodarte gown.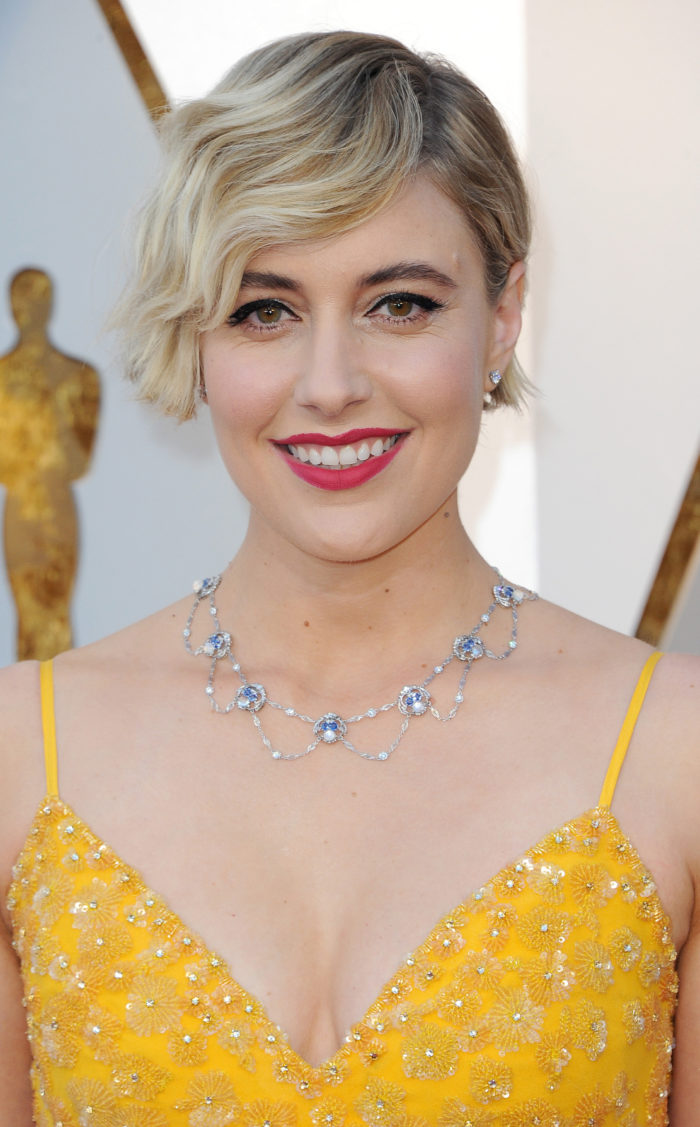 Metallics were also on display, adding more glitz to stunning silhouettes. Jennifer Lawrence wore an armorlike sequined Dior gown with spaghetti straps and a flared skirt, while Gal Gadot appeared in a striking sleek Givenchy gown with layers of long fringe.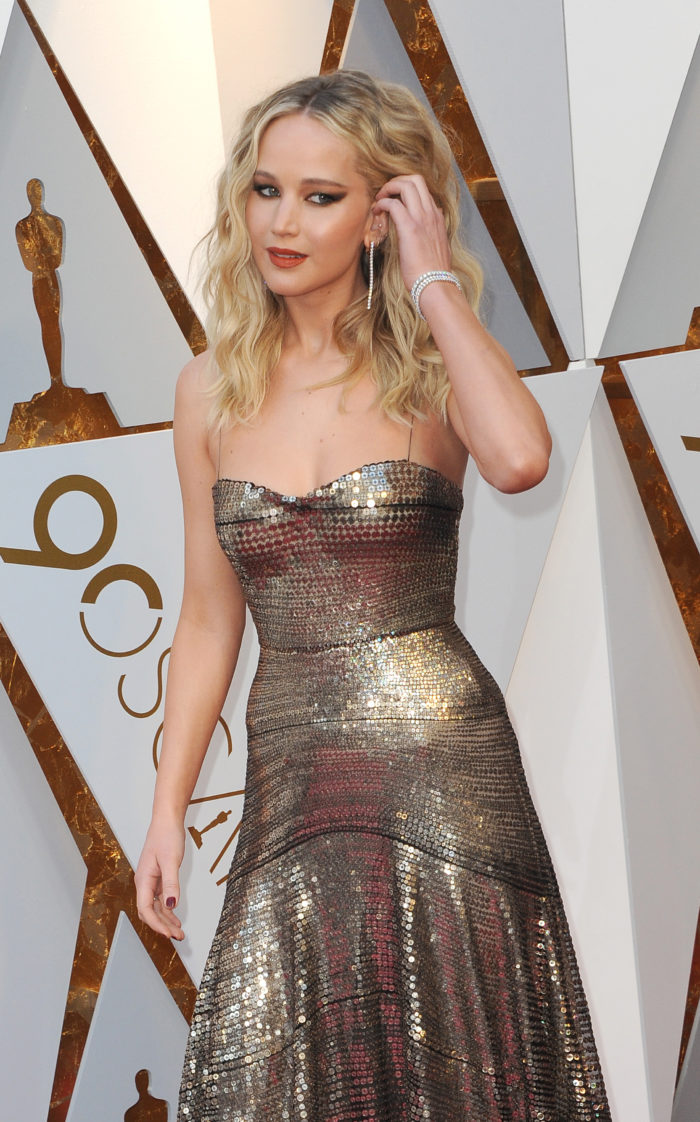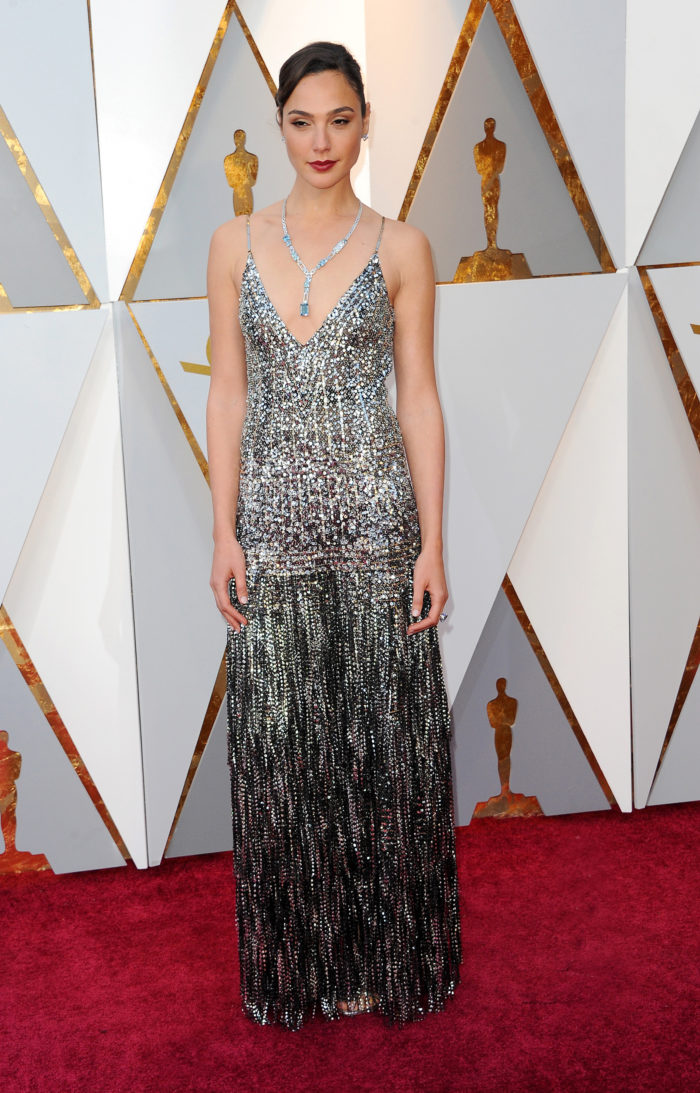 If you love the look of these gorgeous textiles, Contributing Editor Susan Khalje has two informative blog posts—Part 1 and Part 2—about creating a skirt with heavily embellished fabrics. The techniques Susan illustrates in these posts work with other garment types, too.
Gina Rodriguez stole the spotlight in a voluminous dress by Zuhair Murad couture with a wide and low-cut V-neckline. It had a narrow underskirt, with voluminous overskirt covering the sides and back. The wide, deep neckline was a recurring design feature that  "called for some expert creative engineering, if not double-stick tape," said Threads Senior Technical Editor Carol Fresia.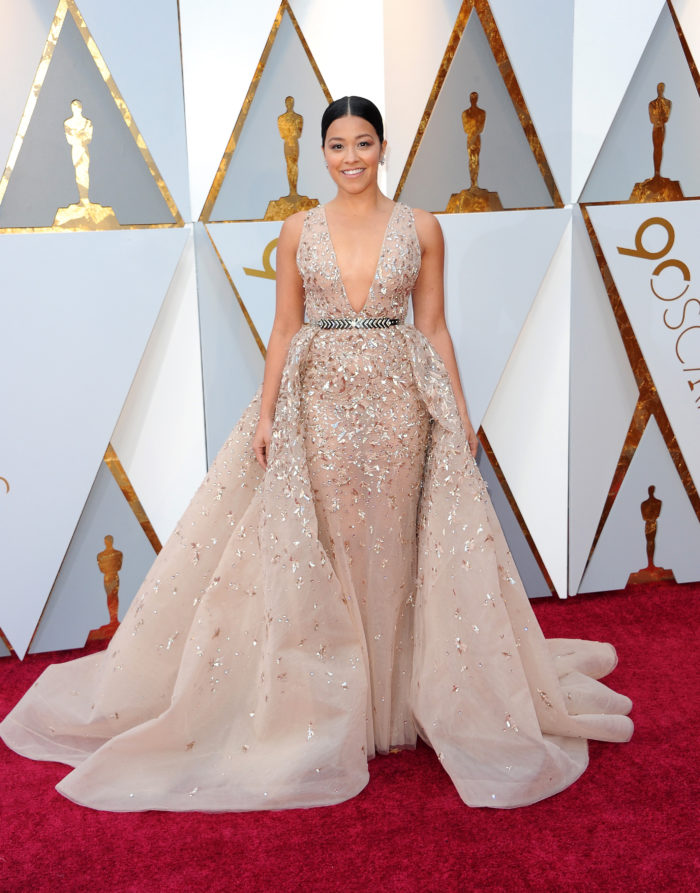 Although Threads editors did not name an outstanding 2018 Oscars fashion winner, they said they were impressed by Rita Moreno, who donned the same gown she wore in 1962 to accept the Best Supporting Actress award for the role of Anita in West Side Story.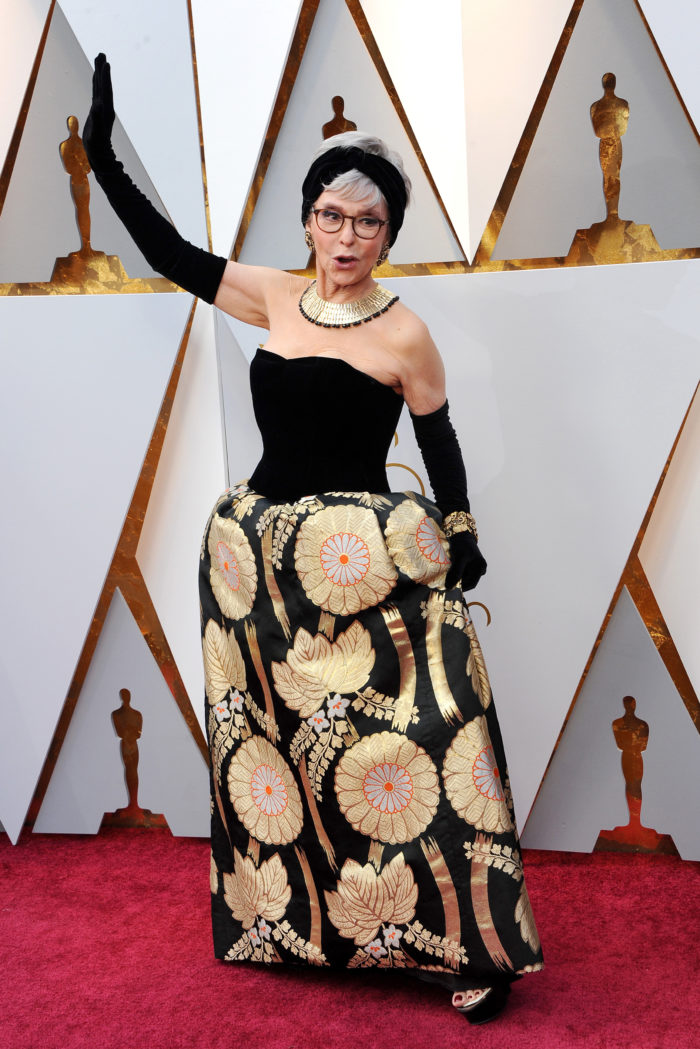 The bodice was recut from a halter to a strapless design, and Rita wore the gown this time with long black gloves and a statement collar necklace. She shared with interviewers on the red carpet that the boldly patterned skirt was made from fabric used to create an obi, or wide belt from a traditional Japanese kimono.
For all the wonderful fashions on view on Oscars night 2018, it was a treat to see a gown repurposed so stylishly and with originality.  Have you ever repurposed a gown or some precious fabric? Share your story as well as your opinions on red-carpet designs with us.
All photos: Tinseltown