What is 'Turn of Cloth'? | Video
Taking turn of cloth into account when favoring garment sections along seamlines can help you create fine edges on shirts and jackets.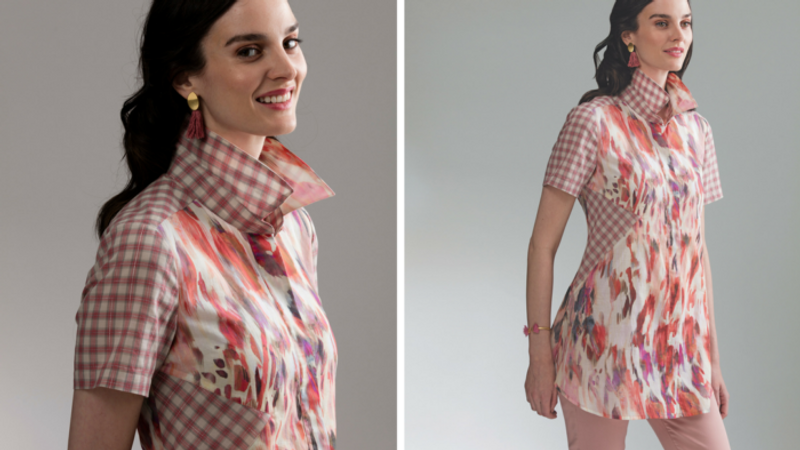 To achieve fine edges on jackets, shirts, and other garments, you must first understand "turn of cloth."
The term refers to the amount of fabric consumed when folding or bending a textile to conform to the body. Extra ease must be built into a garment section that's intended to fold, to account for this. A fabric's weight and thickness help determine how much ease is needed to accommodate the turn of cloth. More ease is required for heavyweight fabrics, less for lightweight fabrics.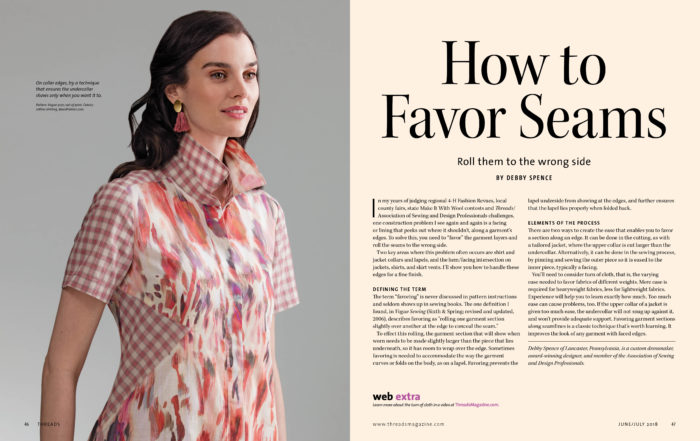 Turn of cloth is explored in "How to Favor Seams" by Debby Spence, Threads #197. Debby details the importance of precisely easing and "favoring" folded garment sections so that seams roll to a garment's wrong side. Favoring garment sections along seamlines is a classic technique that improves the look of any garment with faced edges, such as shirts and jackets.
Commercial garment patterns rarely accommodate for turn of cloth, though the issue arises and often is visible on garment sections that have one or more folds, most commonly collars and lapels. If it has not been managed correctly, the seamline shows on the garment's visible side, and the collar or lapel edges might even curl upward instead of lying flat.
This Web Extra video demonstrates how turn of cloth affects fabric layers, and where it should be taken into account for the best results in sewn garments.
Insiders can learn more in  "Understand Turn of Cloth in Rolled Collars and Lapels."