Pattern Roundup: Bomber Jackets
Choose from six patterns with multiple collar, pocket, and sleeve variations.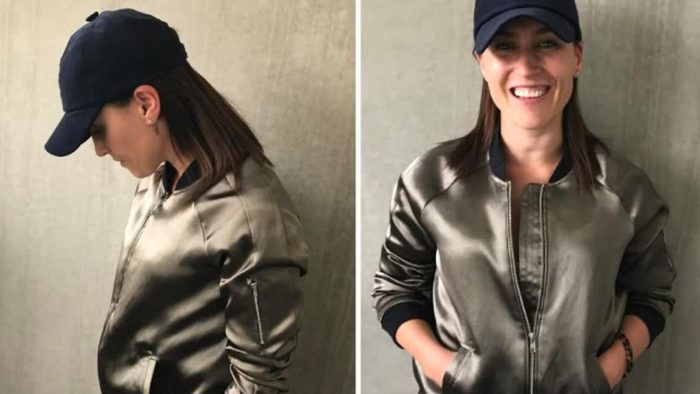 Pattern makers offer a variety of designs for the classic bomber jacket, and they include lots of options for making a chosen design your own.
Bomber jackets have been around since the early 1900s, when they were created to keep pilots warm in open-air cockpits. At cruising altitude, the cockpit could reach as low as minus 58°F. The original flight jackets, as they were called, were typically made of tough horse-skin leather with a shearling lining for maximum durability and warmth. As the jacket evolved, its signature look gained the ribbed knit cuffs and waistband.
The bomber jacket became fashionable when it was picked up by various subcultures, such as punk, grunge, and British skinheads. Soon, bomber jackets were seen across the board in different styles. Despite the wide range of subcultures that adopted the bomber jacket, the original design has been remarkably unchanged.
Bomber jackets have several hallmarks: waist length; broad shoulders; wide sleeves; two welt or in-seam front pockets; ribbed knit cuffs and waistband; and a ribbed knit or fold-down collar. They can be closed with a zipper or snaps. The materials used to make bomber jackets vary widely. More traditional and practical versions are made of leather, while dressier versions are made of brocade or jacquard.
The Threads team tested a McCall's bomber-style jacket pattern. Read more about that pattern in Pattern Review, Threads #196, April/May 2018.
Click "Launch Gallery" below to view five more bomber jacket patterns.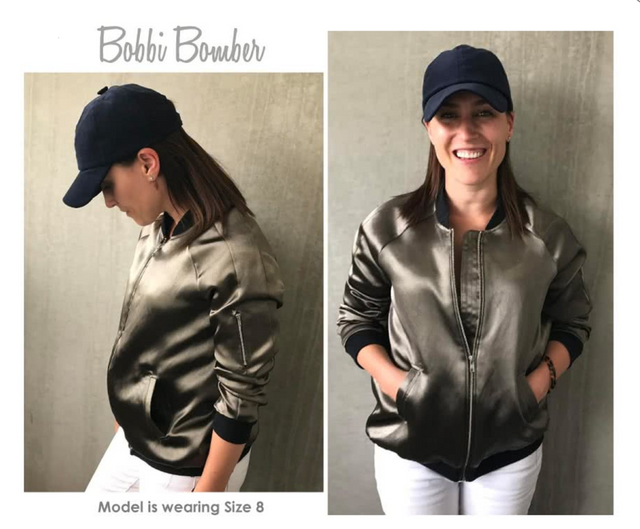 StyleArc's Bobbi bomber jacket has a ribbed knit collar, paneled raglan sleeves, and single-welt pockets, as well as an exposed zipper pocket in the upper left sleeve seam.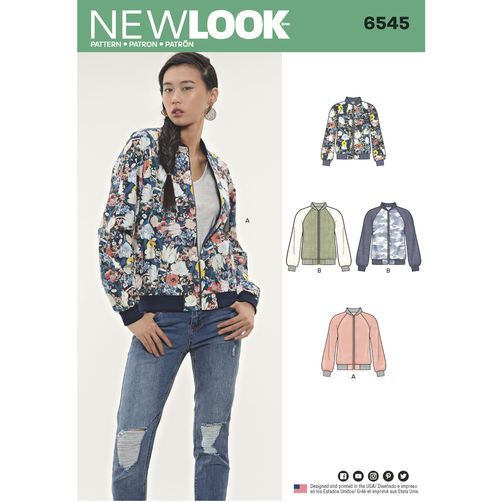 New Look 6545 allows for creative use of color, with the option to use a different fabric in the raglan-style sleeves. It features a standing knit collar and a zipper closure.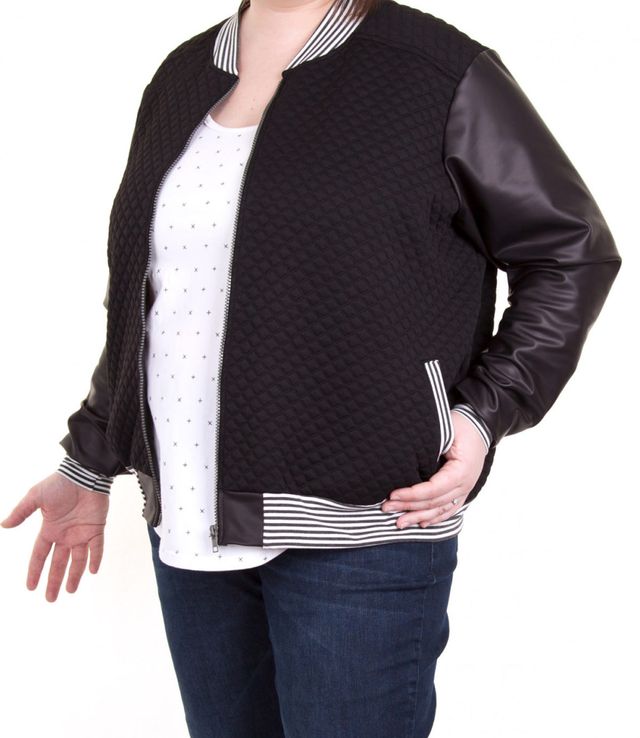 The Charlie bomber jacket from Jalie Sewing Patterns features a zipper closure, forward shoulder seams, set-in sleeves, single-welt pockets, and a standing knit collar. Stable knits or stretch woven fabrics are recommended for this pattern.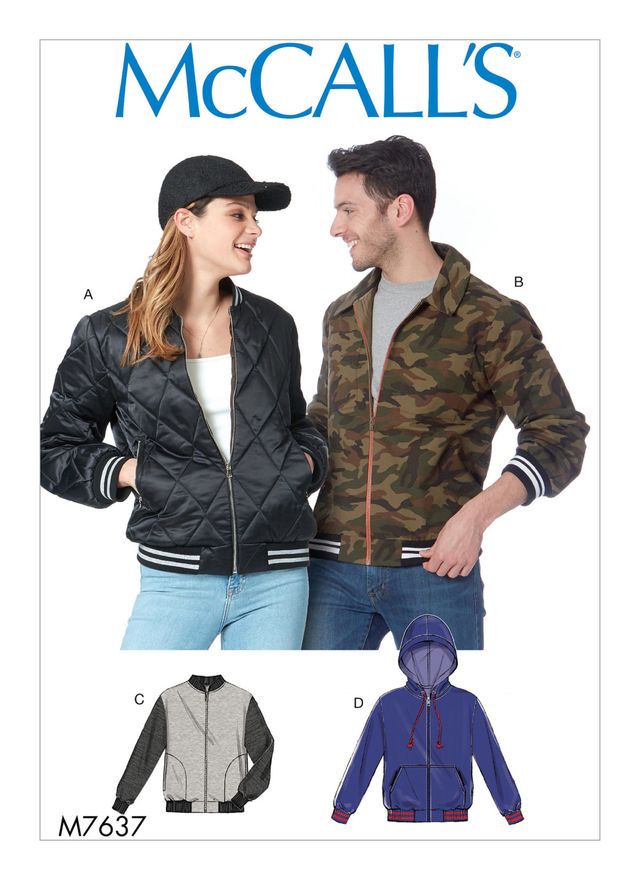 McCall's 7637, an unlined jacket, has options for a knit collar or a fold-down collar and several pocket variations: zippered, in-seam, and angled patch. This unisex pattern also has the option for a hood, which is not traditional in a bomber jacket but would be nice on a chilly day.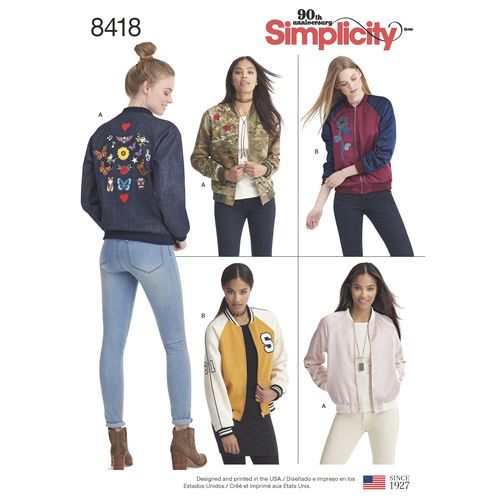 Simplicity 8418 is lined and features raglan sleeves that allow for creative color-blocking, with additional suggestions for embellishments. It includes an embroidered floral appliqué pattern that works well with the jacket's design.