Mimi G on How to Stand Out Online | Episode 4
In Episode 4 of the "Sewing With Threads" podcast, MimiG discusses how she got her start online and how she gained momentum.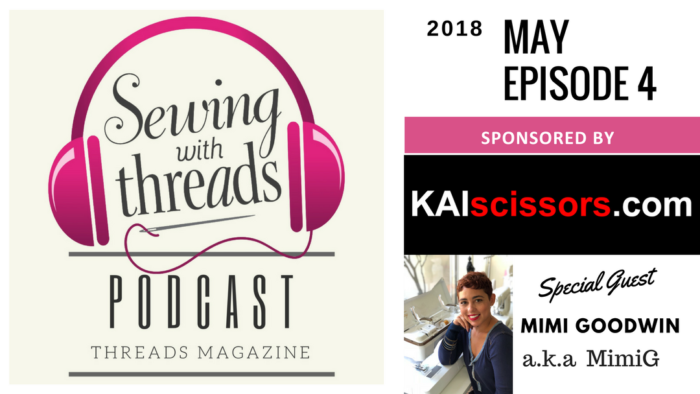 It's a challenge to become an online superstar in any realm. With the online sewing landscape as saturated as any craft, blogger Mimi G found a way to shine by offering sewing tutorials and patterns. Her knowledge of sewing, combined with her bubbly personality, keeps the spotlight trained on her.
Mimi G, short for Mimi Goodwin, has created Mimi G Style, a DIY and lifestyle brand with an incredible online following. She designs a line of Simplicity patterns; her followers enjoy seeing her model these garments on a string of social media channels. She also developed and operates Sew It Academy with her partner, Norris Ford.
In Episode 4 of the  Sewing With Threads podcast, Mimi G discusses how she got her start online and how she gained momentum. Just what does it take to be an online superstar nowadays?  Mimi G answers that question, talks about her love of sewing, and more in this lively podcast.
Available for download on iTunes and Stitcher.  Or click on play button below.
See below for episode show notes and relevant links.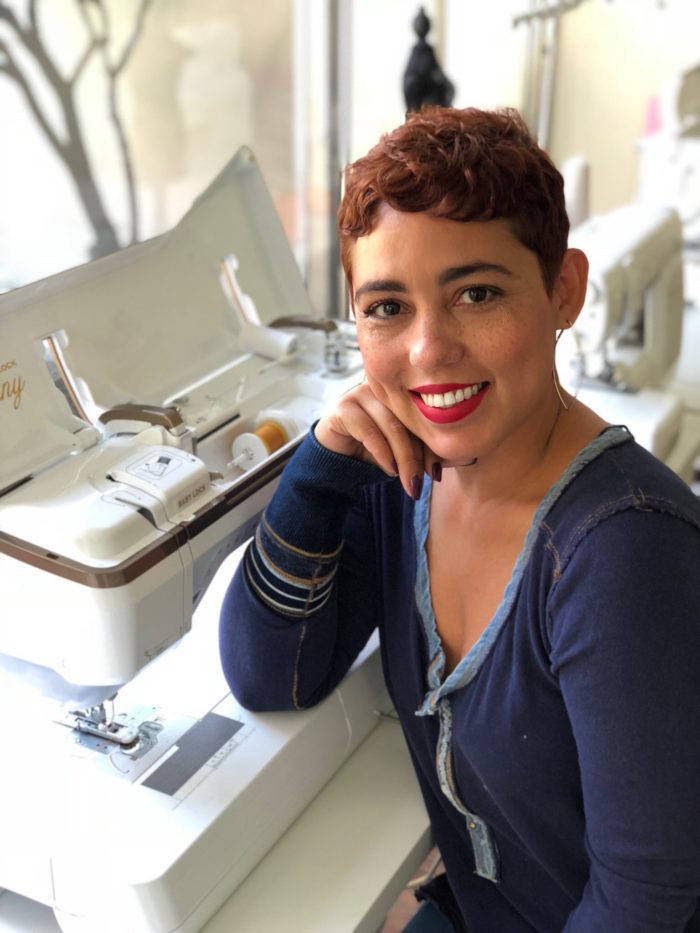 Podcast Sponsored by:
 
Show Notes:
The mentor, or OG (Original Gangsta), Mimi refers to in the podcast was television sewing star and author Nancy Zieman. For 35 years, Nancy was the creator and talent behind the PBS show Sewing With Nancy. She passed away in November 2017.
Mimi's early red dress creation that impressed Threads Technical Editor Carol Fresia can be found on Mimi's blog.
Check out Pattern Review in Threads #196, April/May 2018, for a description of McCall's 7636, the Beaute' J'Adore bomber jacket, which Mimi mentioned. Threads #196 also featured a review of Simplicity 1016, Mimi's design for a coat with detachable cape.
Mimi mostly targets beginning sewers, but she offers some advanced sewing instruction through her online Sew It Academy.
For more in-depth help in matching plaids, see "Plaid Ambition" by Louise Cutting in Threads #177, Feb./March 2015, and related Web Extra for matching plaids on a curved-edge lapel.
Erica Bunker, one of Mimi's favorite bloggers, wrote "Sharpen Your Pencil Skirt" in Threads #191, June/July 2017.
Some of Mimi's other favorite sewing bloggers include: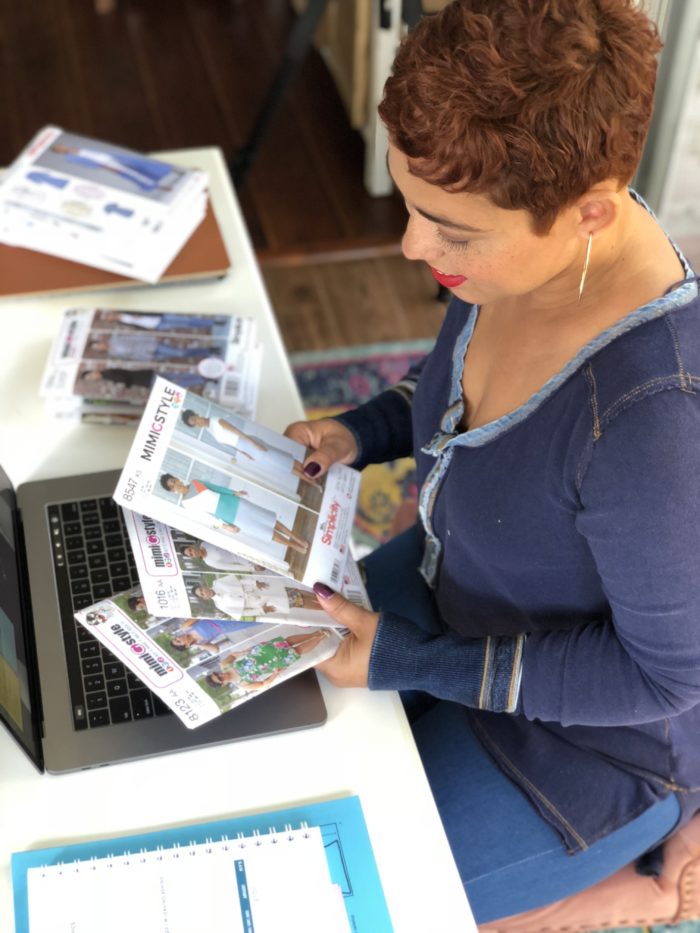 We have created a podcast survey to help guide our content. Please take a moment to answer a few questions.