Sewing-Related Events in June 2018
Check out what's coming up in the sewing world this June.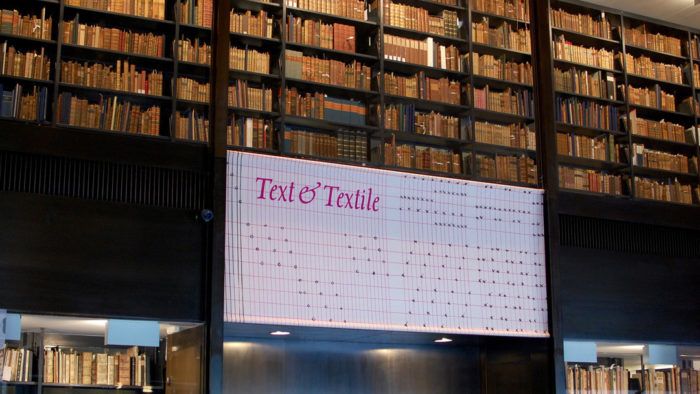 Lots of conferences, exhibitions, and other sewing-related events are scheduled in June 2018.
Through Aug. 12: Text & Textile exhibition, New Haven, Connecticut
An exhibition, at the Yale University Beinecke Rare Book and Manuscript Library, examines the junction of text and textiles in literature and politics. It includes some rare items: Gertrude Stein's waistcoat; the first folio edition of William Shakespeare's plays; Renaissance embroidered bindings; American samplers; poetry by Emily Dickinson, Langston Hughes, and Walt Whitman; and more. The exhibition is free and open to the public daily. See the library website for hours.
June 1–3: 45th Annual Quilters Unlimited Quilt Show, Merrifield, Virginia
The Quilters Unlimited show offers multiple demonstrations on topics ranging from mixed media to redwork and handbag construction. Choose from special classes led by top-of-the-line quilters. These classes require separate registration and payment. The show includes vendors selling a wide variety of supplies for your next project. General admission is $15 per day and $20 for three days; free for children 12 and under.
June 7–10: Palmer/Pletsch Sewing Workshop: Fit & Sew Fashion Knits, Philadelphia, Pennsylvania
Learn from sewing expert Pamela Leggett to master fitting and to sew knit garments. The four-day workshop covers the basics to ensure students can fit themselves and tackle the next project of their choice, whether it is a cardigan, dress, or jacket. Pamela will guide each student and provide sewing advice. Workshop: $750.
June 8–9: Crafting Live Show, Bolton, England
Vendors along with well-established crafting celebrities and presenters will be on hand during the two-day event at the USN Bolton Arena, including Nancy Watt, Debby Shore, and Andy Love. Unique to Crafting Live, the presenters offer "masterclass" workshops, in which participants create a project that they can take home. The workshops charge an extra fee. The show also features make-and-take sessions. General admission is $5 each daily, or $7.50 for both days.
June 14–16:2018 Minnesota Quilters Quilt Show and Conference, St. Paul, Minnesota
The Minnesota Quilters Show, in its 40th year, includes several new features. One is a complimentary Learning Stage for all attendees to sit in and learn from several of the 100-plus show vendors. Another is Quilt Bombing, a fiber form of graffiti or street art, to mark the show's 40th anniversary. A meet-the-teachers social also is planned June 15. Choose from many classes and lectures, check out the special quilt exhibits, peruse the merchant mall, and attend the grand banquet. A single-day pass is $14 for non-Minnesota Quilters members, $12 for members, and $5 for children ages 5 to 12. There are additional fees for classes.
June 21–23: The Quilt Show Reno, Reno, Nevada
The show provides three days to shop, socialize, and sew at the Grand Sierra Resort. Numerous lectures, workshops, and demonstrations are planned. Attendees can learn sewing and quilting tips and techniques for free at the main stage. They also have the option to register for classes in advance on the show website. Hundred of quilts will be displayed by national and local quilt artists. While at the event, enter daily prize drawings and the opportunity to win a grand prize. Admission is $10 for one day, $15 for two days, and $24 for three days. There's free admission for children 12 and under.
Get the latest including tips, techniques and special offers straight to your inbox.