Pattern Roundup: Blouses with Sleeve Interest
View five blouse patterns and learn three tips for choosing and sewing the most flattering style.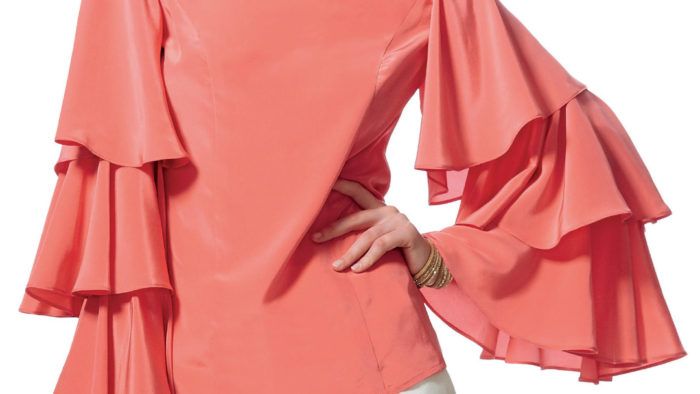 This could be the Year of the Sleeve. Blouses, dresses, even jackets are available in fun, flouncy styles that can add flair to your wardrobe. When considering a pattern for a blouse with sleeve interest, there are a few things to keep in mind:
Fabric choice
Because of the sleeves' volume, large-scale patterns can appear overwhelming on some designs. Stripes can also read strangely on multisection sleeves unless the pattern pieces are positioned perfectly when cutting.
Fabric weight
You can completely change the look of a sleeve by making it in fabrics of different weights. A voluminous sleeve looks loose and airy in a sheer or semisheer fabric, but it looks bold and full in a more structured material.
Volume and proportion
Consider what type of volume fits you best proportionally. If you want the focus to be away from your hips, choose a design that flares out above the waistline. Be aware that the width of the sleeve will change your silhouette, and some sleeves won't flatter you as well as others.
For more sleeve inspiration, see "Sleeve Medley" by Andrea Schewe, in Threads #196 (April/May 2018), which explores three high-impact sleeve variations: the poet sleeve, the leg-of-mutton sleeve, and the bishop sleeve. Find a bonus design in "Learn How to Draft a Lantern Sleeve."
Also check out "Pattern Hack: Dramatic Pleats" by Sarah McFarland, in Threads #194 (Dec. 2017/Jan 2018), which explains how to adapt a pattern to include flowing accordion or knife-pleated sleeves.
Click "Launch Gallery" below to view five summer blouse patterns with sleeve interest.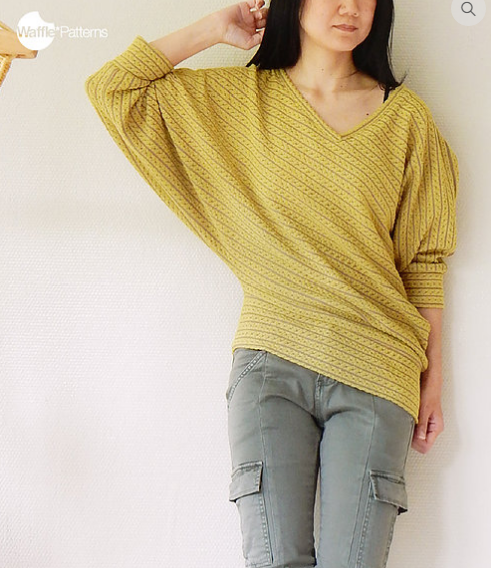 The Diagonal Knit Top from Waffle Patterns is the perfect addition to your summer wardrobe. Its three-quarter-length dolman sleeves give off an easy, chic vibe. There are two neckline options: crossover V-neck and scoop neck. Stripes or any directional print will create a diagonal effect on the torso. This pattern works with light knits for summer, but it would also be lovely in a chunky knit for fall.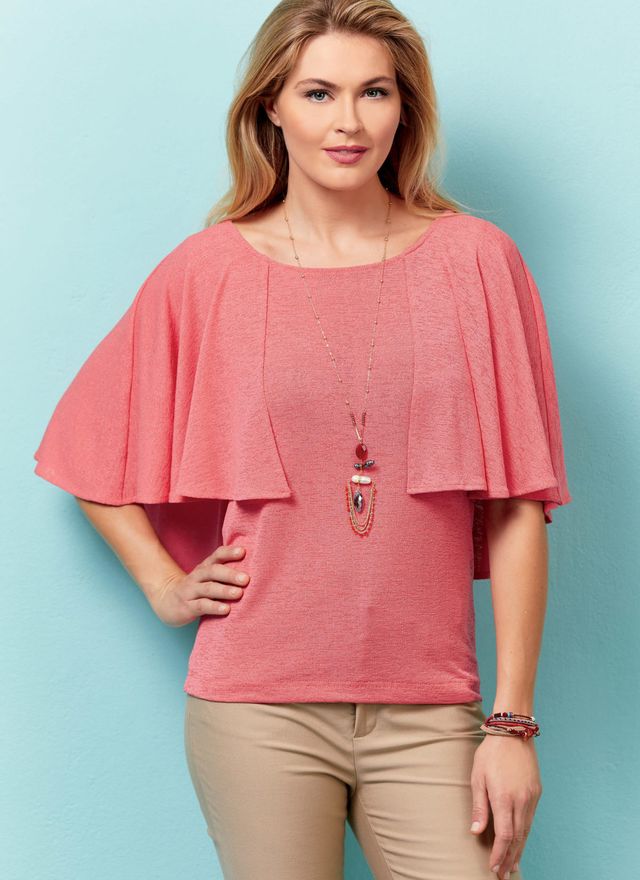 This top design, Butterick 6560, enables you to choose your favorite style of sleeve interest. With three options for customization, this pattern offers opportunities for creating a great fit. The options include a cold-shoulder treatment with knot detail, cold-shoulder treatment with cascading ruffles, and shawl-like sleeves, as shown.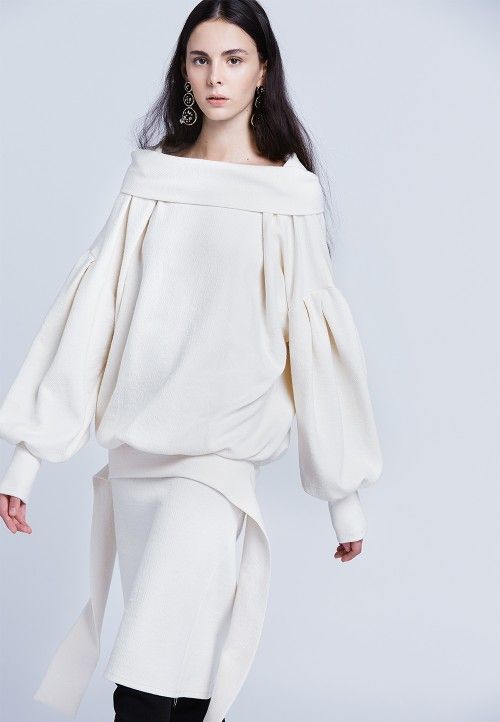 From DP Studio patterns, LE_000_A/B can be made as a blouse or a dress. The dramatic bateau neckline and bishop sleeves create a stunning garment in either view. It can be made in woven or knit fabrics, depending on personal preference.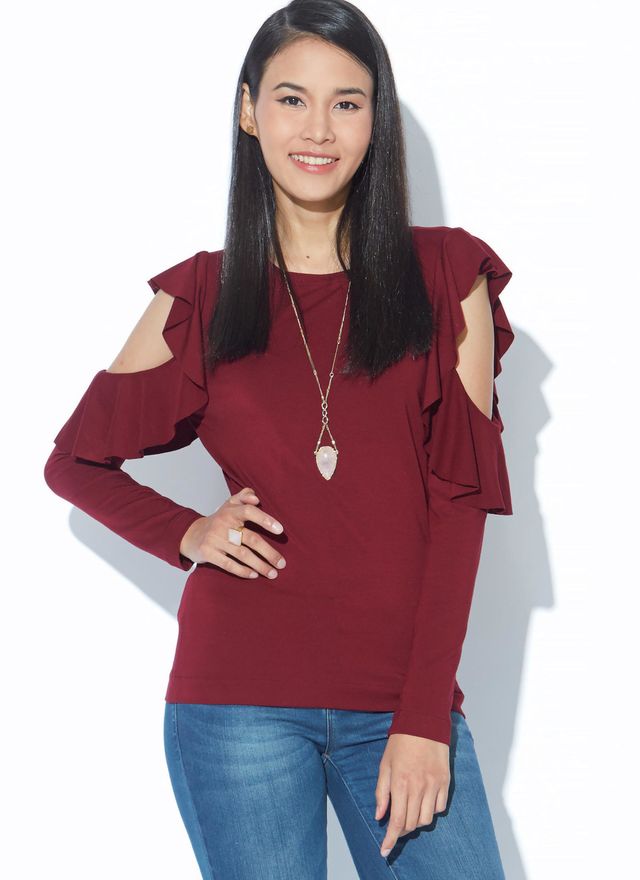 McCall's 7722 features a cold-shoulder treatment and sleeve flounce that is fun and flirty for the summer months. Though the pattern is for a long-sleeve blouse, you can easily shorten the sleeves to the elbow for a warm-weather look. Moderate stretch knits are recommended for this pattern.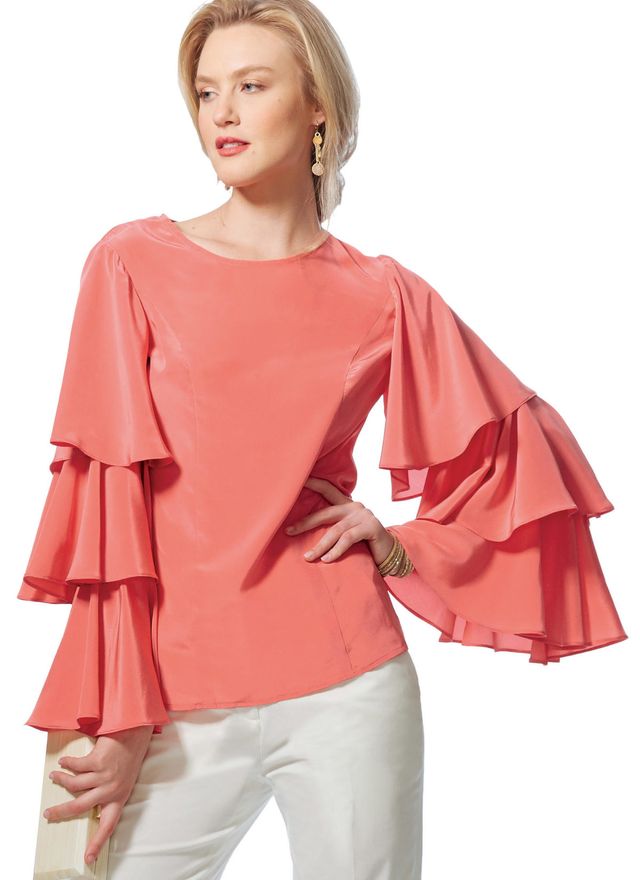 Vogue 9243 features variations on sleeve flounces including the cascading flounces, as shown. This blouse features princess seams for better fit. Lightweight woven fabrics are recommended for this pattern.