Scissors and Shears Source List
These links guide you to purveyors of high-quality cutting tools.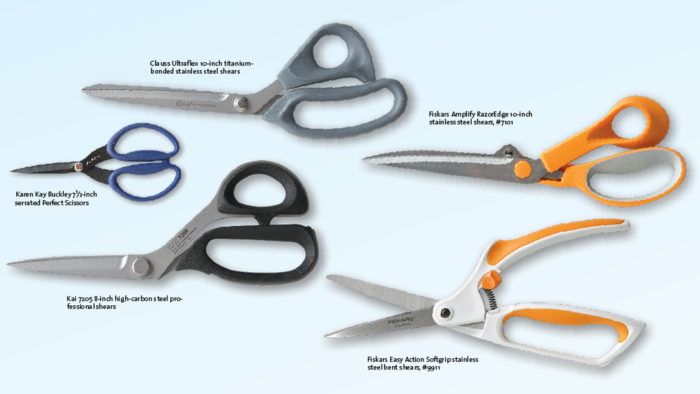 Sewers take their cutting tools seriously. If you're looking for a new pair—or new pairs—of scissors or shears, try some of these manufacturers.
How to choose and use scissors and shears
For in-depth information on scissors and shears, read Judith Neukam's article "Cut Right," Threads #198, Aug./Sept. 2018. You'll find out which blade style and metal content to select, what size works for your needs, what type of handles are available, and how to care for your shears so they last a lifetime.
Find tips on accurate cutting, in "Cutting Out" by Jan Bones from Threads #85, Oct./Nov. 1999.
Sources for scissors and shears
These sites sell scissors, shears, and accessories. They also offer servicing for older pairs.
BestmadeCo.com: Kevlar scissors and shears, from 5 inches to 10 inches.
ClaussCo.com: Numerous styles of titanium-bonded shears.
ErnestWright.co.uk: Beautiful British-made shears and scissors.
FamoreCutlery.com: Sells many types, including a selection of left-handed scissors; offers a full range of sharpening and reconditioning services.
Fiskars.com: A variety of scissors and shears including those with soft handles, sharp points, and spring-action shears.
Gifaz.com: Italian-made scissors; search under "Sarto e Lavaro" for sewing tools.
Gingher.com: The favorite of sewers for more than a half century. Everyone praises the 8 1/2-inch, 7-inch, 5-inch scissors, their tailor points, and embroidery scissors. Buy them used if they are not abused. Gingher.com offers a reconditioning service for their scissors. The scissors maker is now a subsidiary of Fiskars Brands, Inc.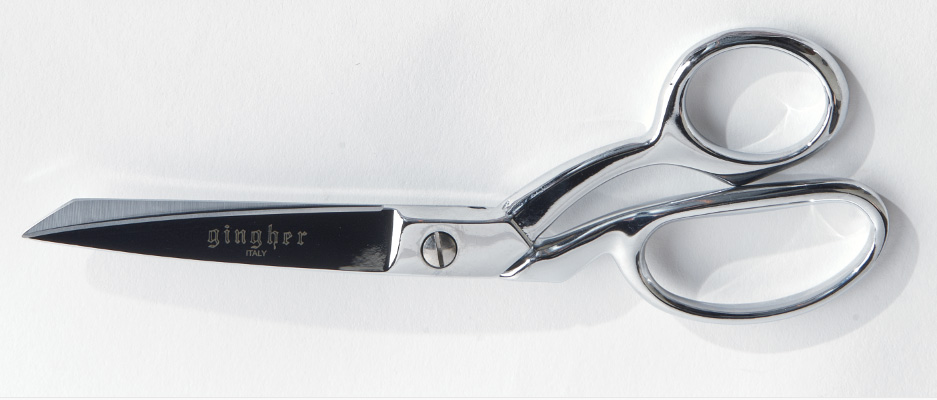 HavelsSewing.com: Durable stainless steel shears and scissors in dozens of sizes and shapes.
KaiScissors.com: These professional blades are high-carbon steel and stay sharper longer. Available in lengths from 4 inches to 12 inches, they cut fine and heavy fabrics. Kai also sells true left-handed shears, in which the blades, not just the handles, are reversed.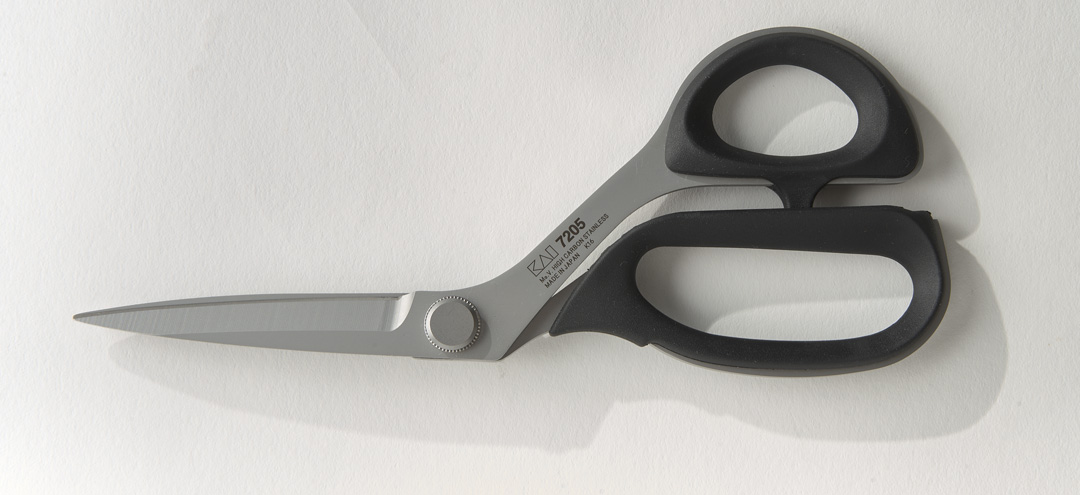 KarenKayBuckley.com: Microserrated scissors in several sizes, with soft handles.
KretzerUSA.com: Offers a fine selection of German-made tailor shears.
MerchantAndMills.com: Intriguing assortment of English scissors and shears, from small to large sizes.
Mundial-USA.com: An extensive selection of cutting tools including forged, industrial, titanium-coated blades, and cushioned handles.
Shozaburo.co.jp: Japanese scissors under $200. These shears are made specific to the nature of the fabric being cut.
WestcottBrand.com: Westcott claims its titanium-bonded blades provide three times the strength of stainless steel and they resist corrosion.
Whiteley.co.uk: The William Whiteley company has been making scissors for 257 years with satisfied users including Queen Victoria. They continue to innovate with new materials and manufacturing methods. Their website offers fascinating videos on how scissors are made.
WissTool.com: Premium scissors, shears, and nippers.
WolffIndustries.com: Sells several brands of scissors—including its own line, sharpening aids, and lubricant oil.