Pattern Review: Colette Patterns Prudence Dress
With its simple yet elegant silhouette, Prudence 1040 is a dress appropriate for day or evening.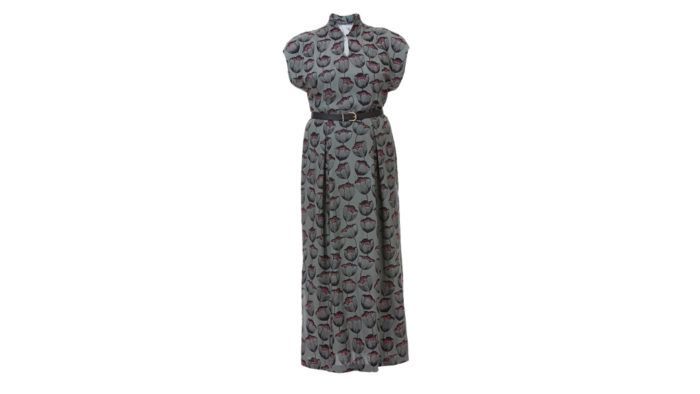 With its simple yet elegant silhouette, this dress is appropriate for day or evening. The bodice has a funnel neckline with a front keyhole opening, short cut-on sleeves, front and back neck and waist darts, and an invisible zipper in the left side seam. The skirt includes two styles: ankle-length with inverted box pleats or knee-length with gathers. Links for online tutorials are provided. There are a several errors in the instructions. On p. 24, step 5—in reference to thread chains—directs the reader to p. 34 for information, but the directions are on p. 29. Also on p. 24, step 3 under "Attach Neck and Keyhole Facing" should read "understitch," not "edgestitch." On p. 26 for version 1, the step of attaching the back bodice to the skirt was left out. It should precede the step of installing the invisible zipper. Fabric choices range from lightweight wool to satin with a lace overlay on the skirt.
Colette Patterns: Prudence 1040
(Sized Misses' 0–16 [C cups] and Curvy 18–26 [D cups] for busts 33–54 in. and hips 35–58 in.)
Sewing tip: Clip the shoulder seam allowances where they extend into the funnel neckline.
—Tested by Janith Bergeron, Barrington, New Hampshire
This review was originally published in Threads #198, Aug./Sept. 2018.
Have you made this pattern? If so, be sure to share pictures in our Readers Closet gallery.