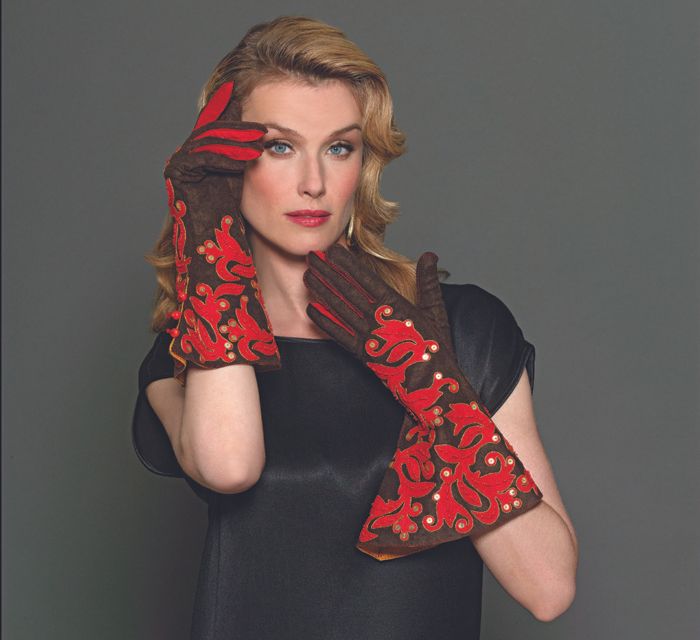 Custom hand-sewn gloves are one of the best ways to add drama and style to your wardrobe. They're romantic and theatrical; sliding your hand into one of these beauties is like stepping into the movie screen and taking part in the action. They also protect your hands and keep them warm. I spent three years unraveling the mysteries of a beautiful glove. Now, decades later, I've not only made discoveries, but I've also invented shortcuts. In glove making, the number of pattern pieces are surprisingly few, and the equipment you need to make your own gloves is basic.
Start by downloading one of my glove patterns at ThreadsMagazine.com. The pattern is available in several sizes, but you can size it up or down further with a photocopier. Then make a test glove to try the fit and experiment with sewing the different stitches and knots you'll find online with the pattern. I use a knit faux suede, such as Doe Suede, because it's easy to work with, wears well, and looks good. Once you know how to sew them, gloves are incredibly simple to make. Follow my step-by-step instructions, and you'll be calling yourself a "glover" in no time.
For inspiration, view a gallery of my gloves.
John Koch is an artist and educator who makes fantasy gloves in his Chicago studio.
Learn how to make your own gloves by viewing the pdf below.
View PDF