The Virtues of a Vintage Straight-Stitch Sewing Machine
Vintage machines might be old, but they're definitely not out of date.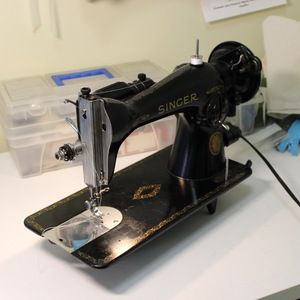 Before there were zigzag machines, home sewing machines were solely straight-stitch. These easy-to-clean, easy-to-maintain machines did one thing and did it well—so well, in fact, that many garment sewers (myself included) prefer sewing with them today.
The greatest strength of these machines is their precision.
Look closely at the design of the original straight-stitch foot. The "finger" on the right side is just 1/8 inch wide and visibly shorter than the one on the left.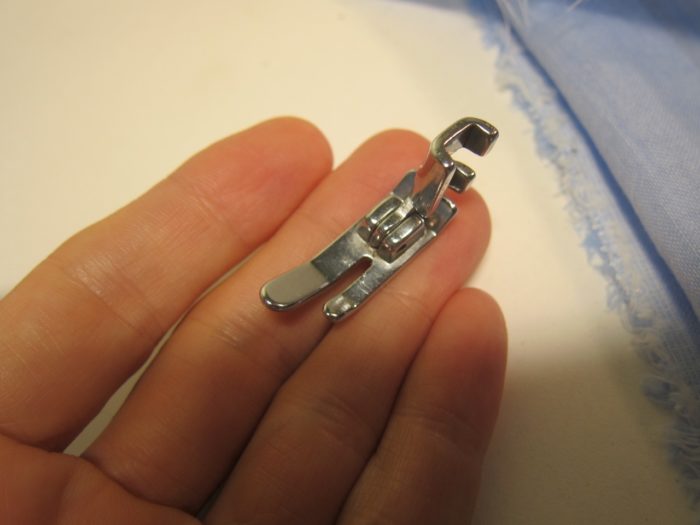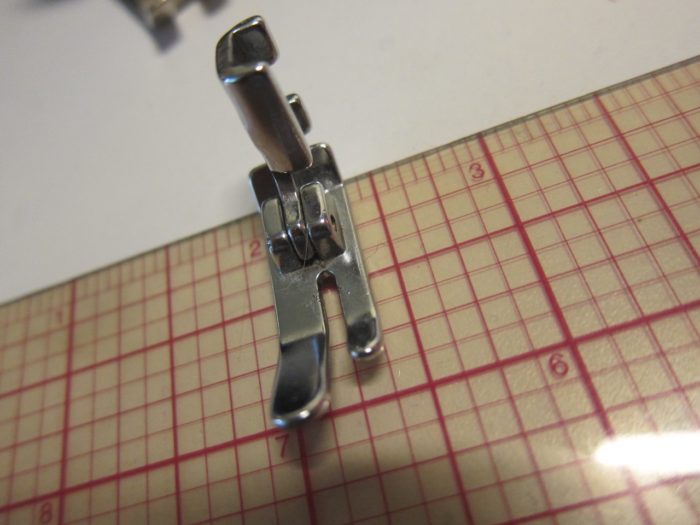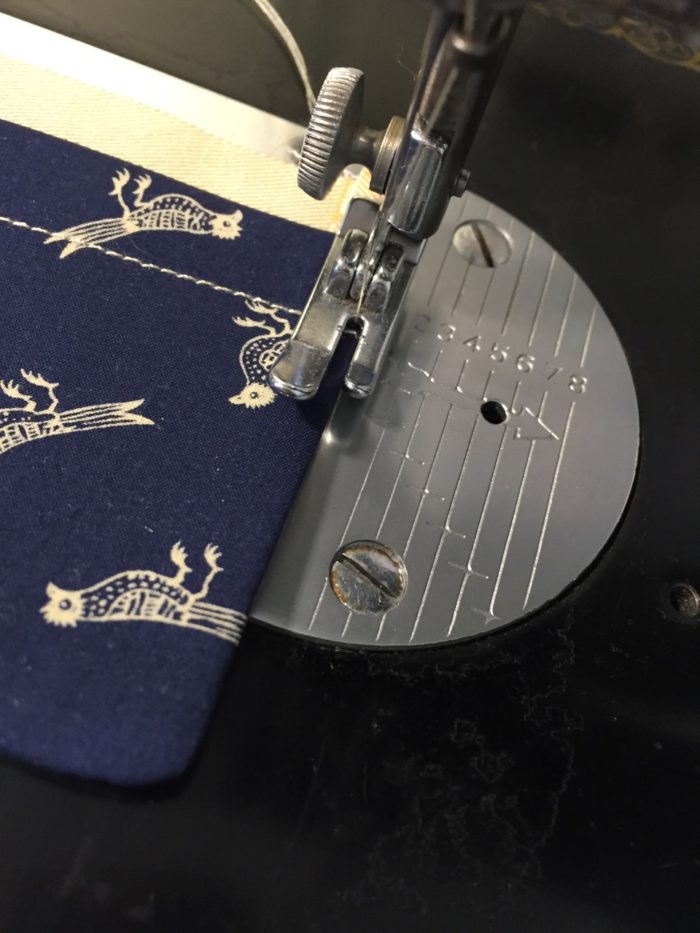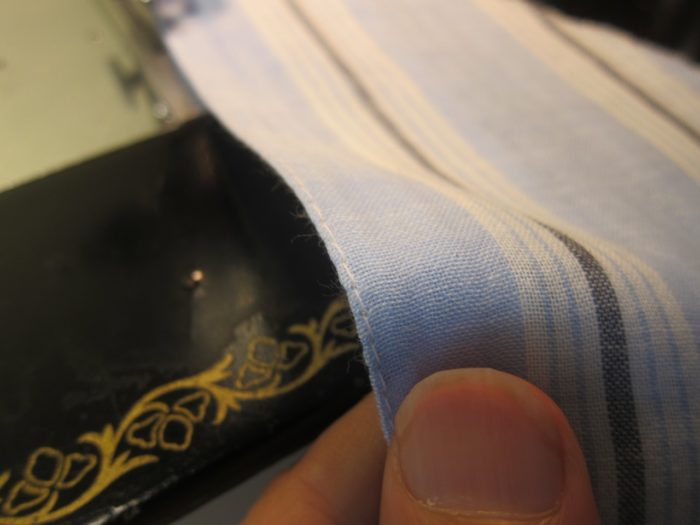 If you're edgestitching or topstitching, you can get right up to your stitch line with a classic straight-stitch foot and your stitch area is easy to see. You have much better visibility than you would with a zigzag foot or the inexpensive contemporary straight-stitch feet you find included with many new machines (as well as those snap-on presser feet kits).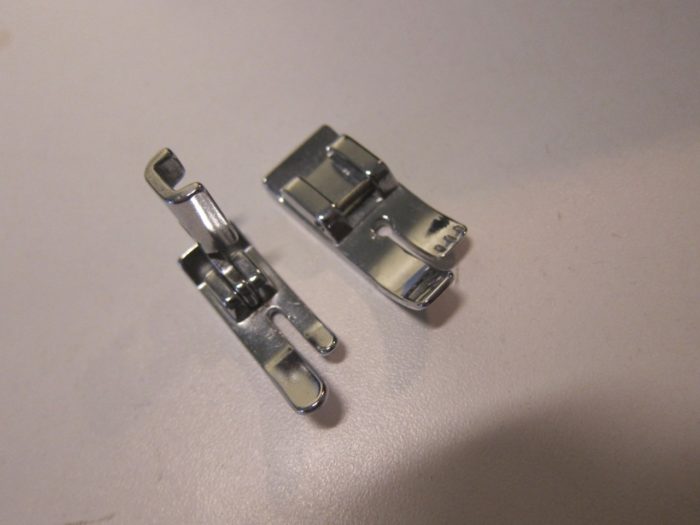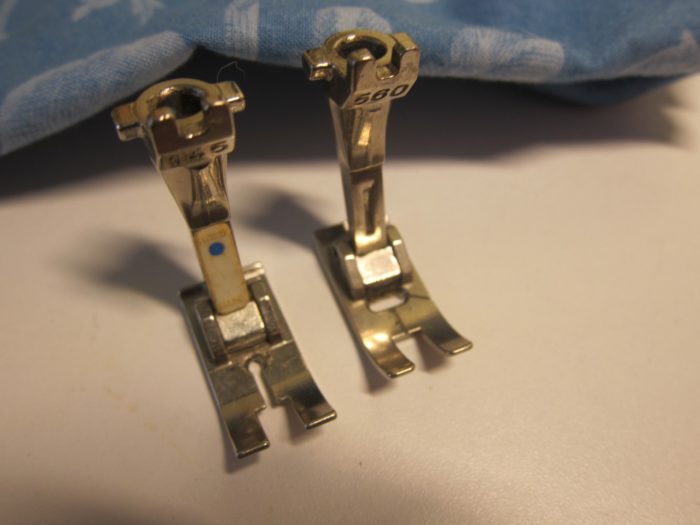 As someone who sews a lot of menswear, particularly shirts, I find a straight-stitch machine a necessity due to the large amount of accurate topstitching and edgestitching required. The fact that they're also a pleasure to use because of their solid construction and simple design is icing on the cake.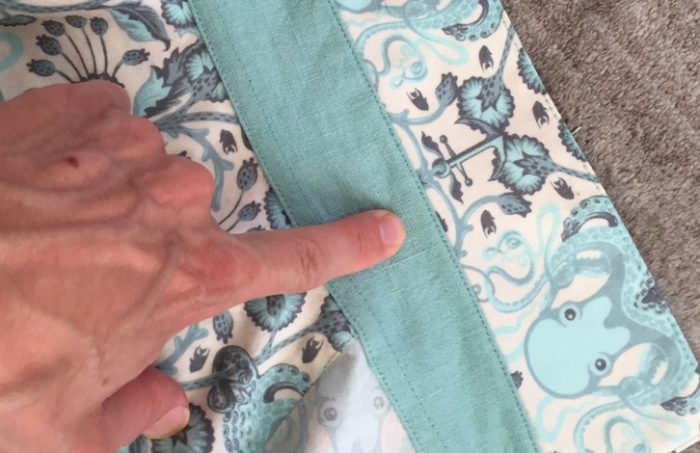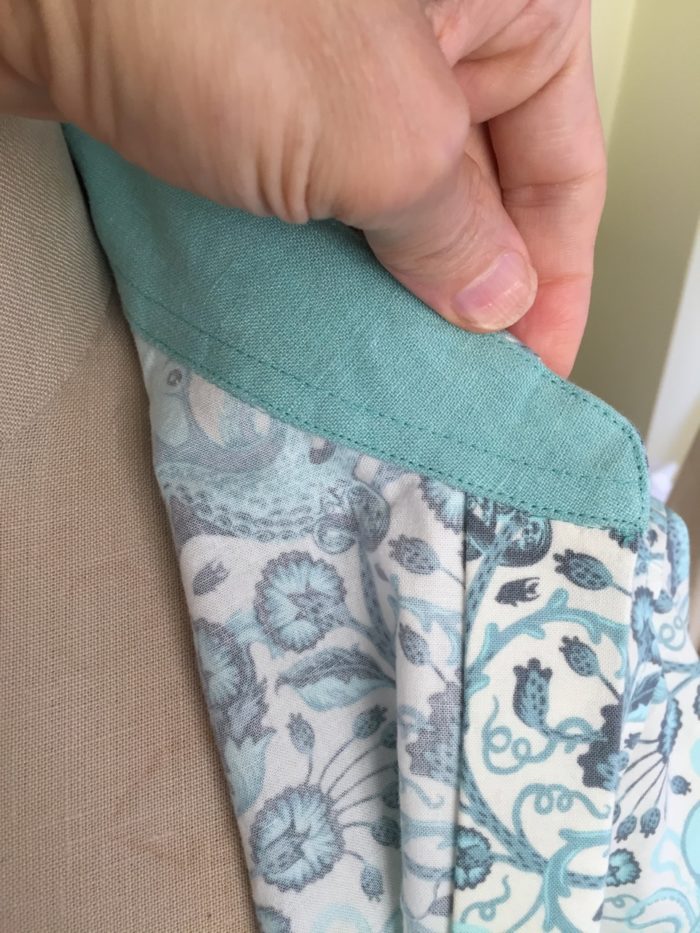 Another virtue of straight-stitch machines is the tiny size of their needle hole and the narrowness of their feed dogs. A tiny hole means that soft, lightweight fabrics like chiffon and gauze are unlikely to be pulled through the hole, which can easily happen on a zigzag machine, whose needle hole must accommodate the zigzag's widest stitch setting. The narrow feed dog design means that narrow strips of fabric or fabric edges being topstitched are more likely to be supported by both sets of feed dogs instead of just one.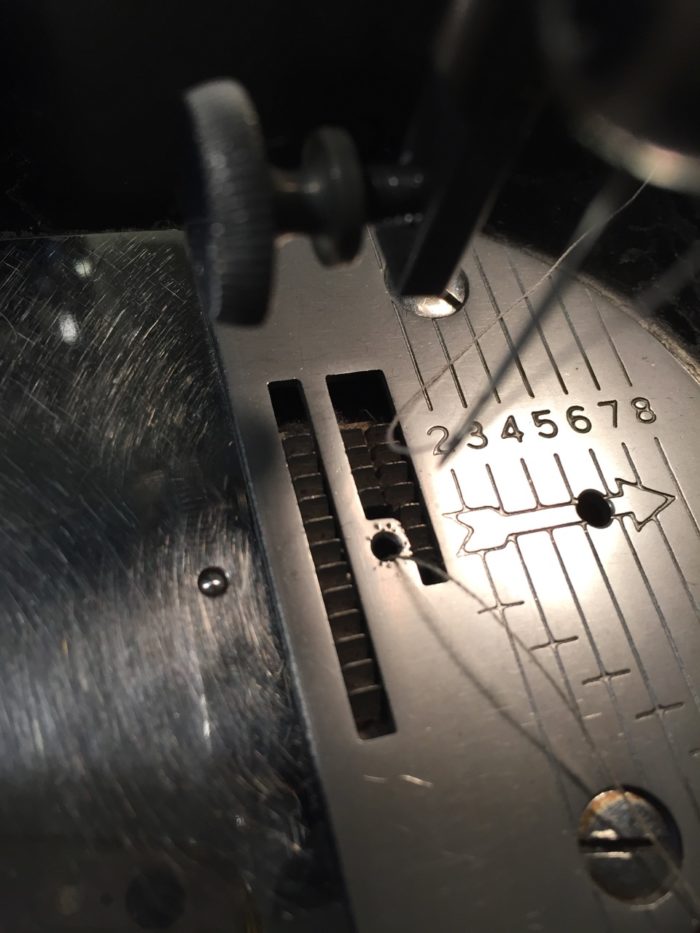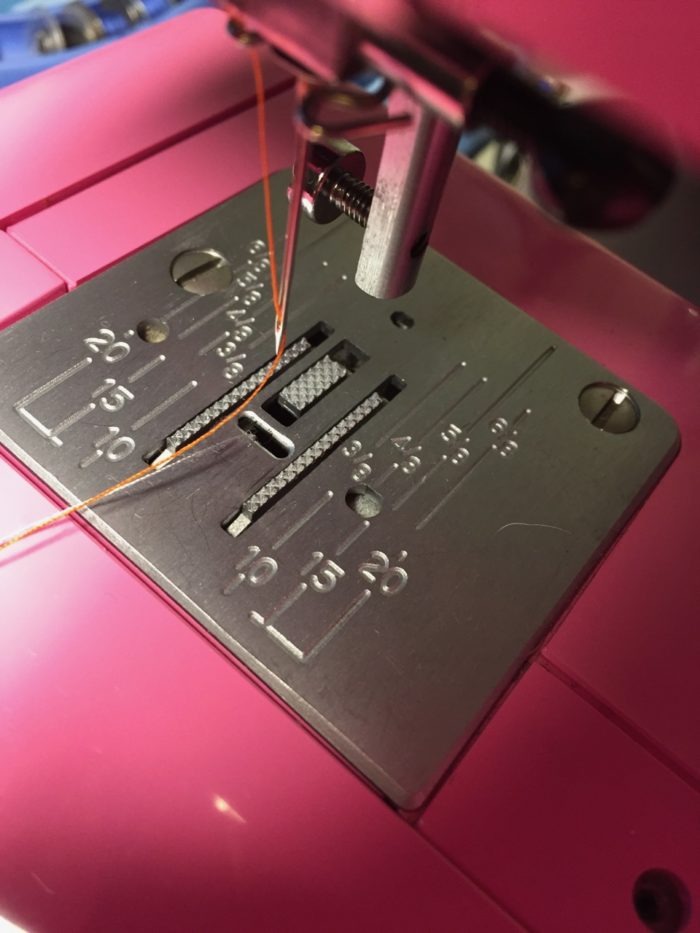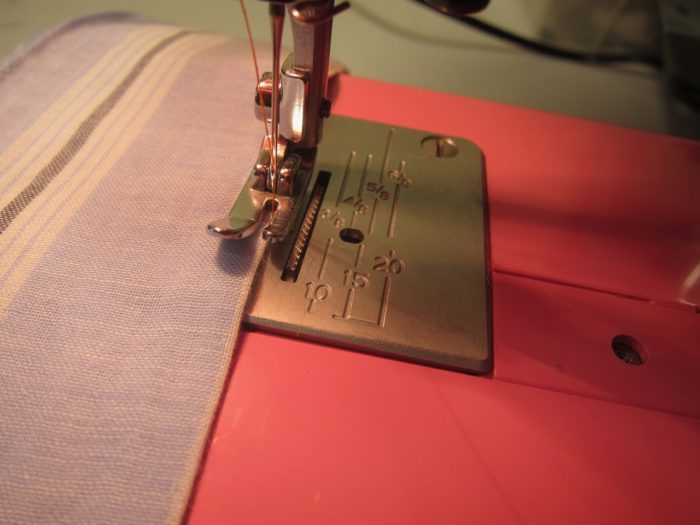 There are a number of things a straight-stitch machine cannot do. Obviously, it cannot zigzag, hence, it's not ideal for knits. It cannot make a satin stitch or bar tack. Zigzag machines generally have a built-in buttonhole function as well as the ability to create embroidery stitches (sometimes a great many); straight-stitch machines lack these extras.
But there was an attempt to make straight-stitch machines more versatile.
Companies like Greist and Singer created straight-stitch sewing machine attachments that enabled these basic machines to perform extra functions. Their mechanical buttonholers create sturdy buttonholes by moving the fabric (as opposed to the needle) in a zigzag motion. The earliest buttonholers were fully adjustable (buttonhole length, stitch width, stitch density, size of hole), but were unable to produce a keyhole buttonhole. The next generation were not as adjustable since they used metal or plastic cams, but they did allow the option of keyhole buttonholes as well as a perfectly round eyelet. Many sewers continue to use these vintage buttonholers successfully today, and they can be found inexpensively on sites like eBay. I make virtually all my buttonholes with these attachments.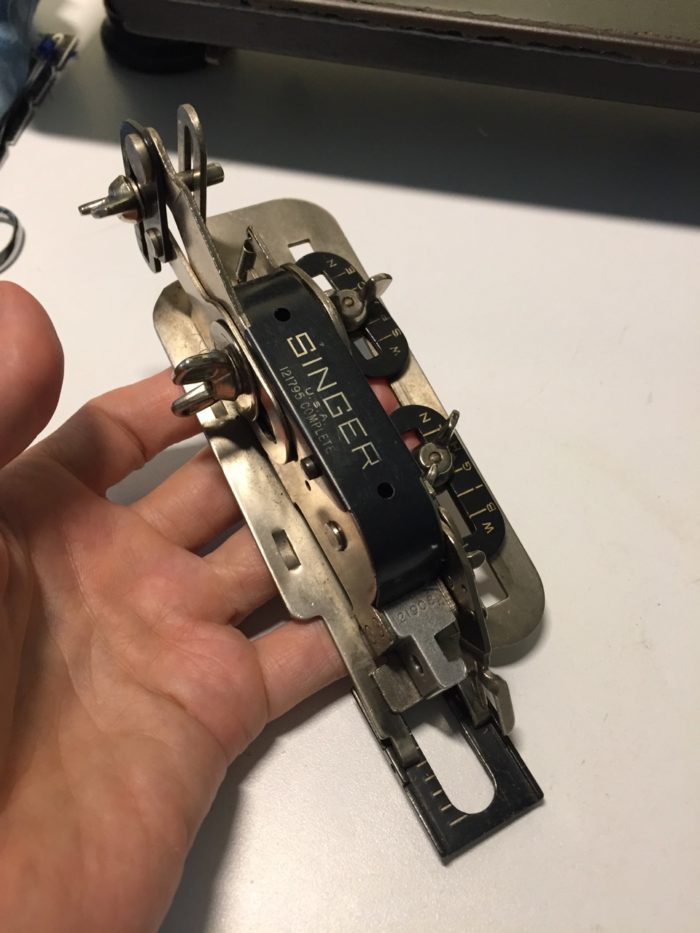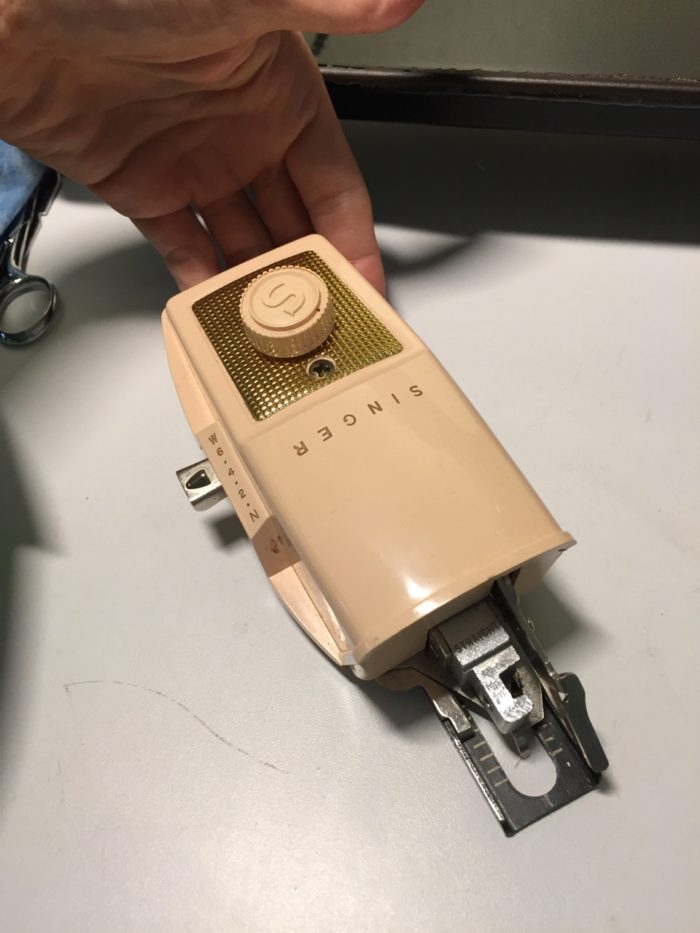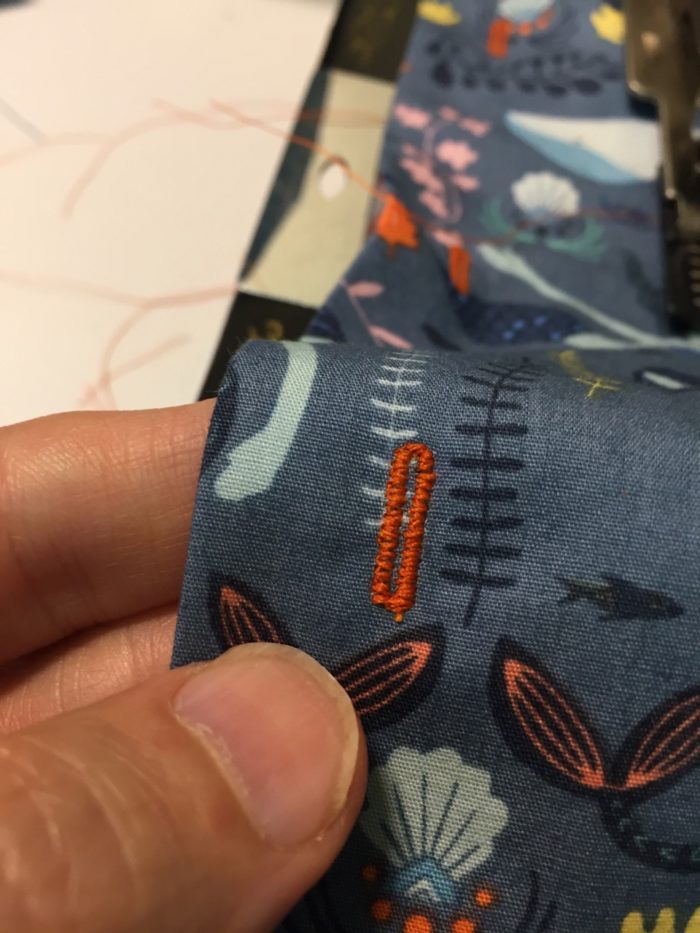 Greist and Singer also manufactured a zigzag attachment that gave straight-stitch machines the ability to stitch a basic zigzag and a blind-hem stitch, again by moving the fabric from side to side, instead of the needle.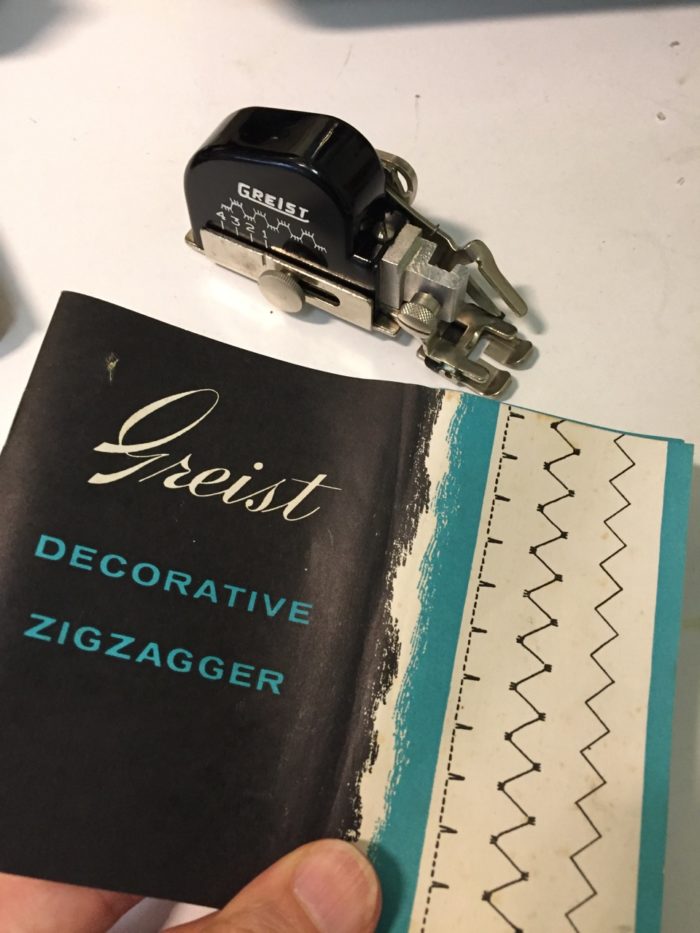 Once zigzag machines became ubiquitous and affordable, straight-stitch machines began to be phased out. By the mid-1960s, they were gone for all but industrial use.
Sewing is fun to write and read about but it's best experienced first-hand. If you own a straight-stitch sewing machine or know someone who does, give it a try and see how you like it.
Vintage straight-stitch machines are easy to find, since most people no longer use them. I recommend picking one up from someone who inherited one or at a thrift store or garage sale. No machine topstitches better, and even the most generic all-metal straight-stitch machine (and straight-stitch machines were made almost entirely from metal) can sew through multiple layers of heavy fabrics better than a contemporary zigzag machine. Provided you have the space for a second machine, it's a useful tool. When you need a zigzag stitch or bar tack, you can pull out your zigzag machine.
Otherwise, your straight-stitch machine should be able to handle the job and, based on my experience, will do so more accurately.
Is there a straight-stitch machine in your sewing room?