Vintage Garment Detective Shares Her Secrets | Episode 9
One editor looks for and selects garments for the magazine's back cover.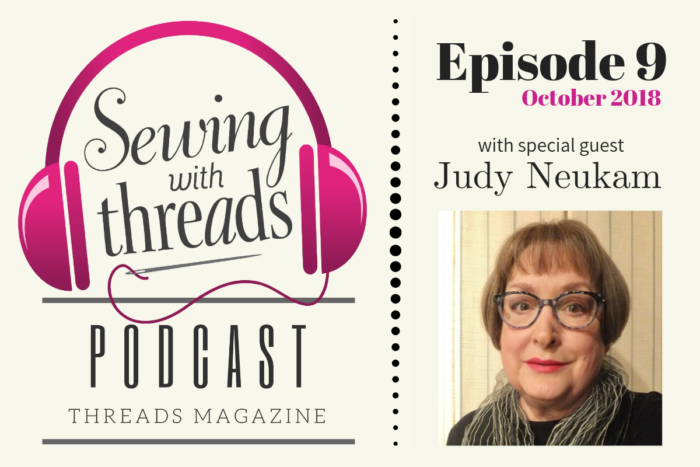 In the Sewing with Threads Episode 9 podcast, Contributing Editor Judith Neukam talks about selecting beautiful vintage garments for the Threads magazine back covers and figuring out how sewers can create similar results. Judy also discusses—via a Skype call from her home studio—the merits of making flat-pattern adjustments versus fitting with a test garment, or muslin.
Judy recently edited Kenneth D. King's Smart Fitting Solutions (The Taunton Press, 2018) and has been been associated with Threads for many years. She has seen all the magazine's back covers. Judy recalls the first one, featuring rocks blanketed by crochet work. More recent versions focus on garments with everything from unusual inset panels to those with curved seamlines.
One of Judy's favorite back covers is a macramé dress, Threads #143, June/July 2009. It came from Western Costume Company, home to a treasure-trove of more than 150,000 vintage garments.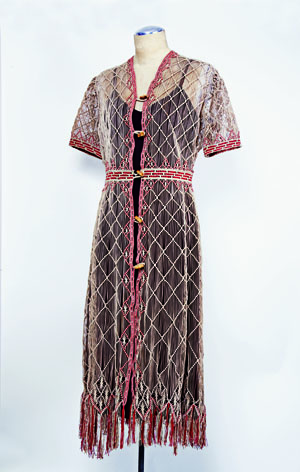 Two more of Judy's vintage garment discoveries at Western Costume were so fascinating she provided more detailed explanation about the engineering and innovative garment draping in "Ready for My Close-Up," Threads #132, Aug./Sept. 2007.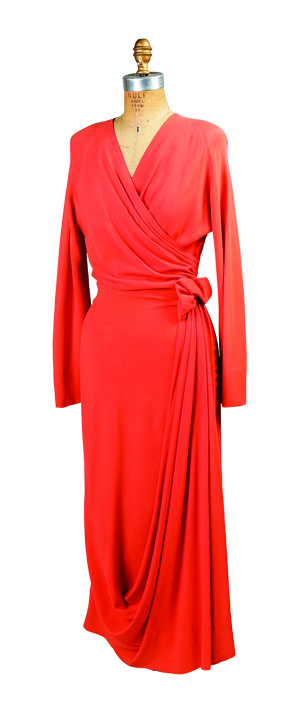 Currently, Judy is working with Jeffrey Mayer, a professor at Syracuse University's School of Design and curator of the The Sue Ann Genet Costume Collection, in her quest for interesting vintage garments. Mayer wrote Vintage Details: A Fashion Sourcebook (Laurence King, 2016), highlighting garments from the collection.
Her collaboration with Mayer is a key part of her analyzing the garments to create step-by-step directions for replicating the vintage details she finds. These directions appear in each issue of Threads in the "How Did They Sew That?" department.
When it comes to fitting, Judy says her approach to making adjustments has changed over time. She now advocates creating templates for fitting different areas of the body. She has written extensively about measuring, pattern-drafting, and fitting over the years:
"Sloper Solutions," Threads #194 Dec. 2017/Jan. 2018
"Essential Measuring Points," Threads #181 Oct./Nov. 2015
"Pattern-Drafting Primer," Threads #165 Feb./March 2013
Listen now
---
We have created a podcast survey to help guide our content. Please take a moment to answer a few questions.