Make a Beading Frame | Video
A tip to keep beads under control.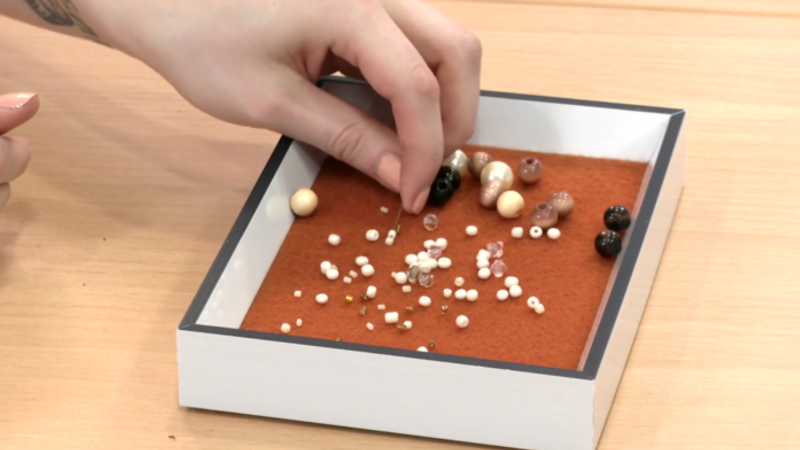 When working with beads of any size, it can be a struggle to keep the loose beads where  you want them while you work. Use a picture frame to make a beading tray that will wrangle your beads and make it easier to concentrate on your work.
Find the full text of this reader-submitted tip here. It was sent in by Gloria Fletcher and was featured in Threads #176 (Dec. 2014/Jan. 2015).
Related resources:
How to Attach Sleeves With a Pearl and Chiffon Embellishment, featured in Threads #192 (Aug./Sept. 2017).
How to Machine-Bead a Design, a video technique adapted from "Embellishments: Machine Beading" by Cindy Rowell in Threads #170 (Dec. 2013/Jan. 2014).
How to Make Fortuny Style Beaded Edges, excerpted from "Embellishments: Beaded Edges" by Ruth Ciemnoczolowski in Threads #172 (April/May 2014).
---
Submit your tip
At Threads magazine, we're always in search of smart tips, tricks, and solutions to help you sew smarter, better, and faster. Send us your great ideas for a chance to be featured in the magazine's Tips department.
Tips can be emailed directly to Threads or mailed to Threads Tips, PO Box 5506, Newtown, CT 06470.
We pay for any tips published in our magazine.