Make it with Wool 2018: Senior Exemplary Construction Award Winner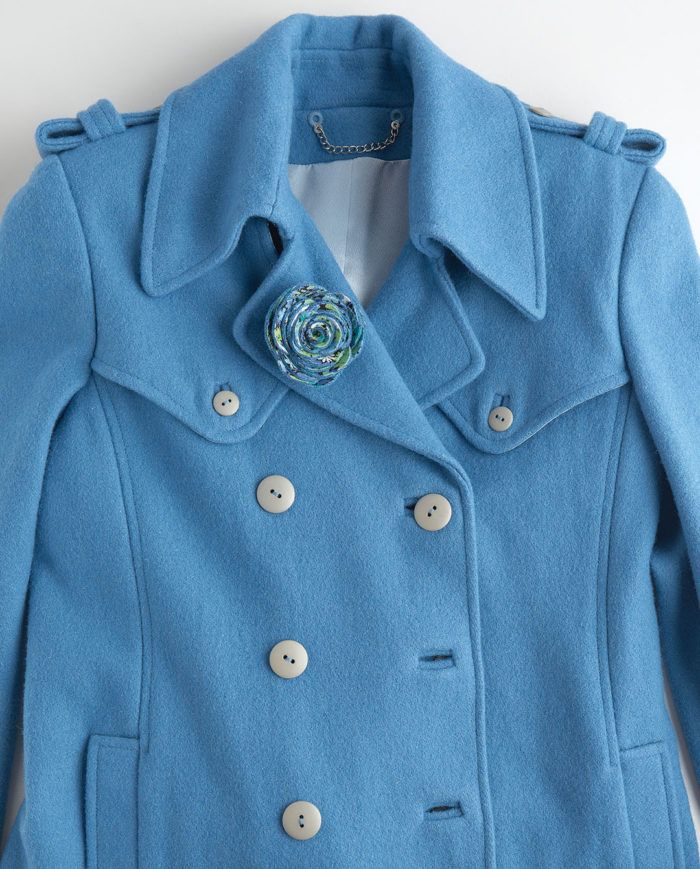 Claire Lee, Indianapolis, Indiana
Claire Lee created a trench coat and dress ensemble inspired by London in the spring. The coat was created
using BurdaStyle's 11/2012 #118 Trench Coat pattern. The fabric is 80 percent wool melton coating. The coat is double-breasted and fully lined, has a back kick pleat, a wrap belt, collar with collar stand, buttoned shoulder tabs, bound buttonholes, button-down front yoke pieces, and an asymmetrical back yoke. Claire added a hanging chain at the back neck and created a flower brooch. The dress is BurdaStyle's 08/2016 #124 Dress pattern and is 100 percent wool from Liberty of London. She stuck to classic silhouettes reminiscent of garments worn by the Duchess of Cambridge, Kate Middleton, which work as the seasons change and as Claire transitions into the professional world.
Claire currently attends the University of Chicago Law School. She has sewn for more than 15 years, first learning at her grandmother's sewing machine. She credits her sewing background as a significant factor in her personal and professional successes because sewing taught her useful life skills such as critical thinking, perseverance, and problem-solving. This was the third year Claire competed in the national MIWW competition.