Pattern Review: Vogue Bodysuit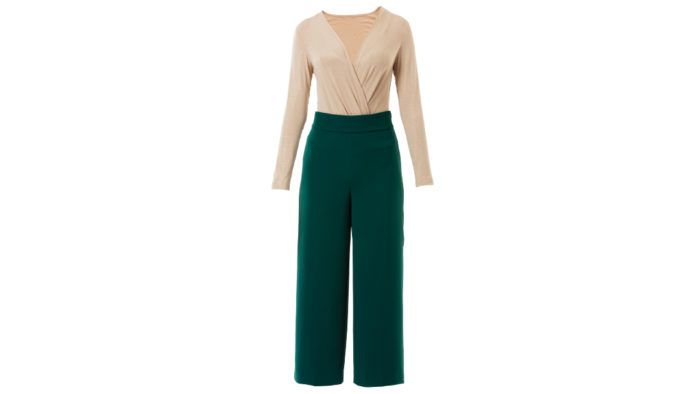 Pattern Review: Vogue 9298 – Bodysuit
Bodysuits keep pants and skirts neat by eliminating the bulk of tucked-in shirttails. This close-fitting silhouette has a deep V-neckline, crossover front with waistline pleats, crotch snap closure, and three sleeve options: sleeveless, short, or full-length. If a less revealing front neckline is desired, wear the garment over a camisole or add a hidden snap. Our seamstress recommends tacking down the front neckline facings. All the pattern pieces align correctly and the instructions and illustrations are accurate. Fusible web is used for adhering the facings to the edges of the panty leg openings. With wear and laundering, it is possible the leg facings could come unfused. The top would be luxurious in silk jersey; the design is also appropriate for stretch velvet and stretch terry.
(Sized Misses' 6–22 for busts 30.5–44 in. and hips 32.5–46 in.)
—Tested by Karen Konicki, New York, New York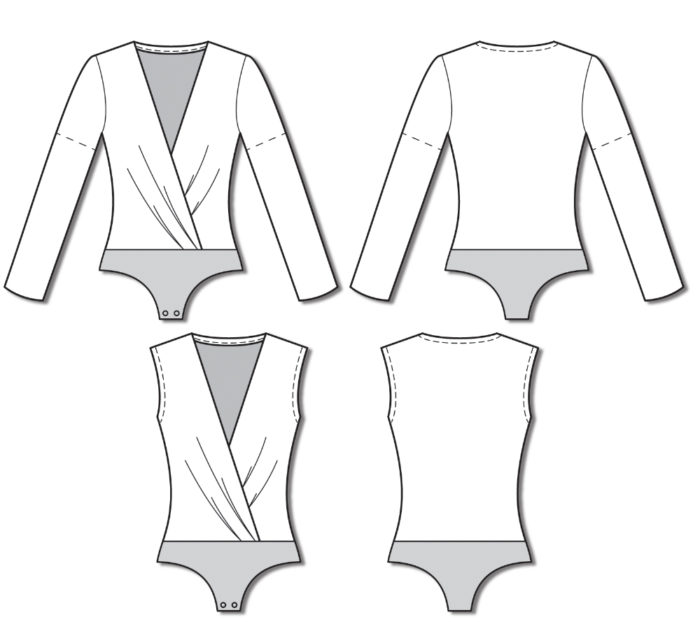 Sewing Tip: Add a line of stretch stitching around the leg opening edges to secure the fused facings.
This review was originally published in Threads #200, Dec. 2018/Jan. 2019. Get the pattern here. Have you made this pattern? If so, be sure to share pictures in our Readers Closet gallery.
Illustrations by Steven Fleck.