Thank You, Threads Experience 2018 Attendees and Sponsors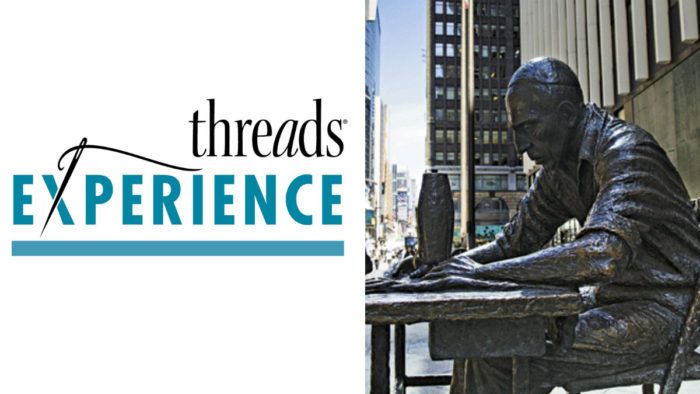 Thank you to everyone who attended Threads Experience 2018
The sold-out Threads Experience 2018 was Threads magazine's first live event in its 33-year history. The editorial team had an incredible time meeting and connecting with our enthusiastic audience. If the feedback—and hugs—I received from attendees were any indicators, our attendees had a wonderful time as well!
Highlights of the day
Hands-on class with a sewing expert:
Contributing Editor Kenneth D. King led a hands-on workshop at Mood Designer Fabrics. For three hours, Kenneth shared memorable anecdotes while showing exactly how he stitches, presses, and trims his samples.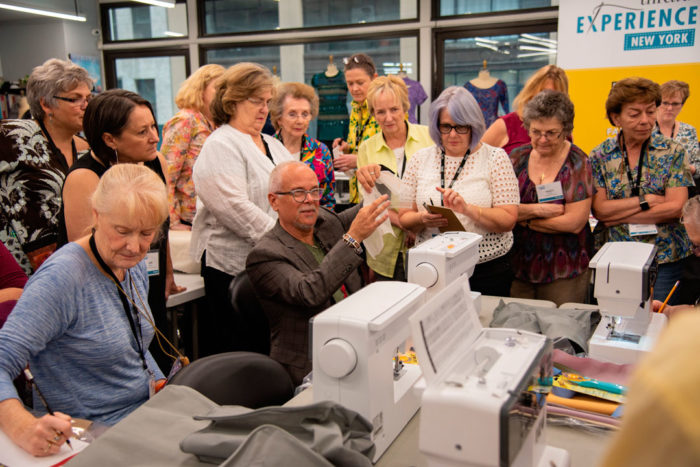 Exclusive swag bags:
Our attendees received Mood bags with sewing supplies and essential notions. They also got goody bags packed with items from our event sponsors. The treats included thread from Aurfil and Coats; rotary cutters, mats, and blades from Olfa; a curve ruler from Clover; fabric paint from Jacquard; a needle guide from Schmetz; a notepad from Pfaff, and more.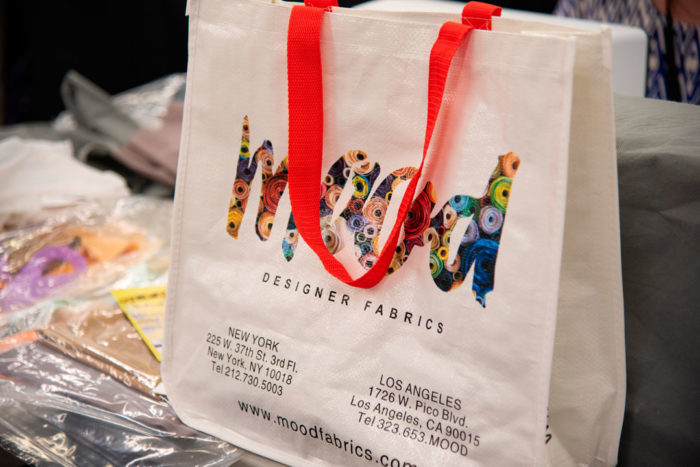 Exciting product demos:
At our evening cocktail gathering, attendees had a chance to see the PFAFF® performance icon™ demonstrated by machine embroidery expert Nadine Knecht. Nadine brought sample garments showcasing the machine's range of embroidery techniques.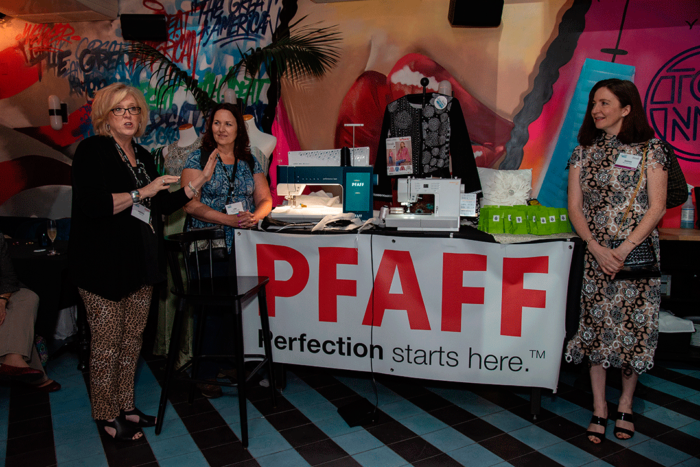 Shopping for fabric: New York's Garment District is a source of supplies and inspiration for thousands of professional designers and fashion school students. In a few square blocks, you can find any trim, fabric, or notion imaginable. We spent hours shopping at some of our favorite trim and fabric stores.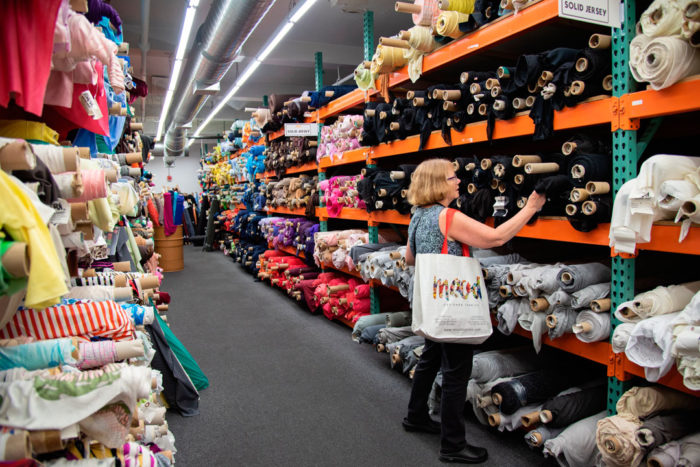 Sewing can sometimes feel like a solitary pursuit. Threads Experience 2018 reminds
us of the wonderful friendships and connections we make through sewing.
Stay tuned for updates for Threads Experience 2019.
We're already planning for the new venue, more attendees, and more learning experiences.
Check back or sign up for our newsletter to get details as they develop.
Thank you to our sponsors: