Best Notions for the Holiday Giving Season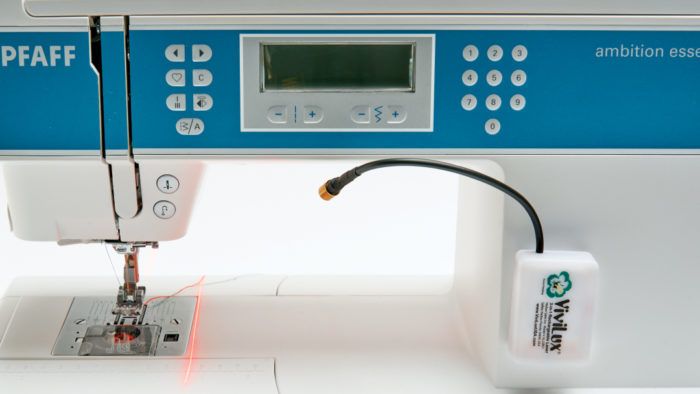 Laser Guidance
A sewing machine's seam guide is useful for straight seam allowances no more than about 1-1/2 inches wide. The Vivilux 3-in-1 Rechargeable Laser System offers greater flexibility and visibility. The laser is mounted on a long, flexible neck that enables precise alignment, and its beam can be seen even in bright light. It comes with three screw-on laser lenses: dot, line, and crosshairs. Use the dot lens to mark needle-down positioning, the line lens to mark seam allowance width while sewing, and the crosshairs lens for machine embroidery positioning. The unit is rechargeable with a micro USB cord and can last for 15,000 hours of use. It comes with self-adhesive hook-and-loop tape to attach to your machine. The system also comes with 100 sew-through alignment stickers to further aid positioning.
(Harbor-Sales.com; $59.99)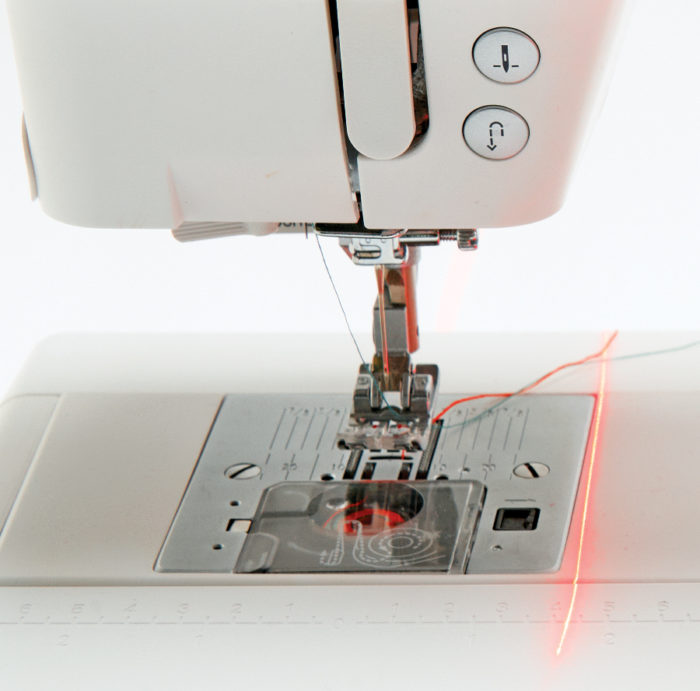 Additive-Free Marking Tools
The wax in some marking tools can melt into fabric instead of coming off cleanly. For an alternative free of added wax or chemicals, look for Roxanne Quilter's Choice Chalk Marking Pencils, which create clear marks on many fabric types. The pencil core is 100 percent chalk. These marking tools are available in white and silver and come in packs of four, which include four caps to protect the tips. Each pencil is 7 inches long. Also available is a Roxanne Sharp-N-Cap pack, featuring a pencil sharpener with a lid to contain the pencil shavings. Always test the pencil on a corner or swatch before using it to mark fashion fabric. The marks require water and some rubbing to be removed. Therefore, this tool may not be appropriate for delicate fabrics.
(ColonialNeedle.com; $7.49–$12.87)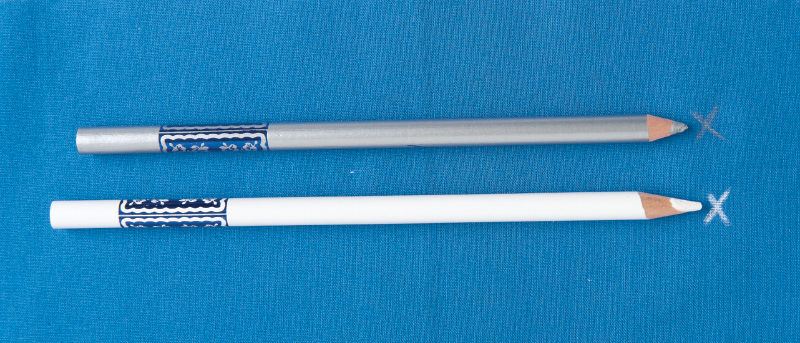 Soft Embroidery Stabilizer
The residue of a tear-away stabilizer can ruin the appeal of wearing a machine-embroidered garment. Try HTC Retail's Easy Stitch tear-away embroidery stabilizer. The non-irritating, soft material is designed to support low stitch-count machine embroidery on children's apparel fabrics such as jersey and interlock knits in cotton or polyester, though its advantages carry over to adult apparel as well. The stabilizer is 100 percent polypropylene manufactured without formaldehyde, which makes it safer for the environment. Easy Stitch is washable, dry-cleanable, and fire retardant. It comes in a 1.8-ounce weight, available in 24-inch-wide, 40-yard bolts. It tears easily so removing the excess after you finish stitching is a snap.
(HTC-Retail.com; $74.40 per bolt)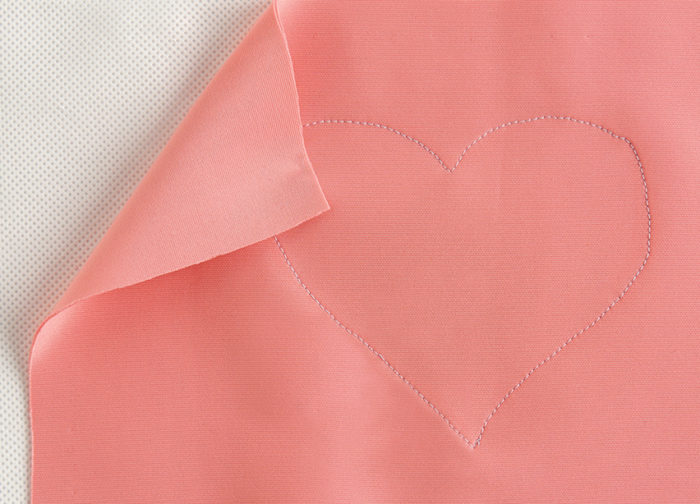 Customizable Visual Aid
Editor's Note: AdLens UZoom adjustable-focus glasses have been discontinued are no longer available for sale, according to a March 28, 2019 email from AdLens customer service.  
When sewing, you often need to focus at different distances to complete a variety of tasks. AdLens UZoom adjustable-focus glasses are able to shift focus so you can clearly view details at a range of distances. Simply turn the small knob on each temple to change the focus. The effect is achieved with two layered lenses that move parallel to each other when each knob is turned, to adjust the degree of magnification. The left and right lenses can be adjusted independently. The eyeglasses have soft, flexible nose pads and contoured temples for comfort. They come in "precision" reading, which can focus from 9 inches to 6-1/2 feet away (+4.0 through +0.5 D), and "screen protect," which filters out 30 percent of blue light to help prevent eye fatigue while focusing from 14 inches to longer distances (+2.75 through 0 D). Every pair comes with a carrying case and cleaning cloth.
(AdLens.com; $29.95)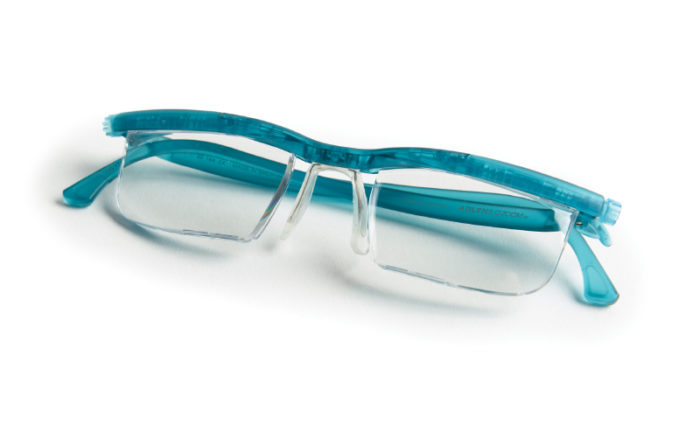 Organized, Updated Guide to Sewing
Discover cross-referenced sewing methods and projects that teach in the new edition of The Sewing Book by Alison Smith (DK, 2018). This 400-page, hardcover compendium contains more than 300 techniques, shown step-by-step, and 10 skill-developing projects with patterns. Previously published in 2009, the updated work has overviews of notions, tools, fabrics, and stitches, as well as a comprehensive course in pattern alteration. Projects, placed near applicable techniques, include a reversible child's jacket, a zippered toiletry bag, and a wrap skirt.
The guide has value for sewers of any experience level, as the skills range from how to form simple pleats and gathers, to completing professional details such as a welt pocket or couture boned bodice. Each method is rated with one to five stars for difficulty. Extensive photography makes following the instructions simple, and references at the bottom of the pages tell where to find additional information. For example, the section on a couture boned bodice has notations connecting it with boning, pressing aids, basting stitches, and how to line a bodice. The glossary and index are cross-referenced thoroughly to help readers find information they need, as well as discover associated concepts and methods to try next.
(DK.com; $40)