Best Sewing Tip: Use Two Rows of Pins for Slippery Fabrics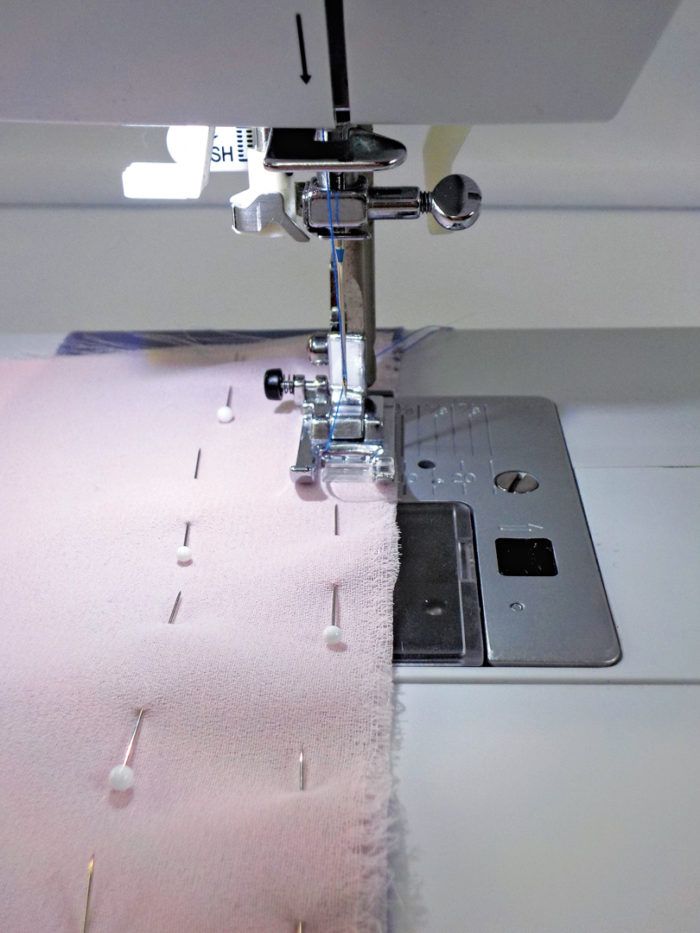 Working on a bra pattern with 1⁄4-inch-wide seam allowances, as well as multiple layers of slippery fabric, tested my patience. Repeatedly, I carefully pinned as instructed, only to have layers slide out as I sewed. After staring at the fabric for a while, wondering if glue was an option, I realized I needed two rows of pins. The first was as indicated: close and parallel to the fabric's raw edge. The second was approximately 1⁄2 inch away, parallel to the original row. This allowed room for my presser foot to glide along while I removed the pins from the first row as I sewed. The second row of pins kept the inner fabrics from sliding out of place.
—Denise Stahl, Spring, Texas

We pay for every tip we publish!
Threads Tips • PO Box 5506 • Newtown, CT 06470-5506 •
or via email: [email protected]