Choosing and Inserting Shoulder Pads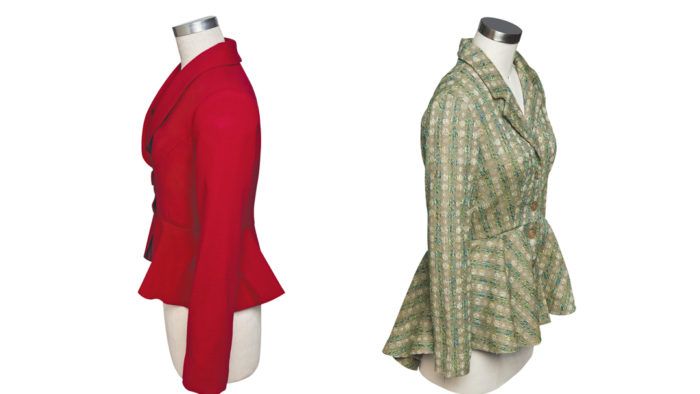 Shoulder pads go in and out of style, but don't ignore them even if you prefer a natural shoulder line. Shoulder pads can subtly support a lightweight blouse's sleeve caps just as well as they can create a dramatic, broad silhouette.
In Threads #202 (April/May 2019), Pamela Leggett explains how to set a sleeve for a professional look. Shoulder pads may be the addition you need to enhance your jacket, coat, dress, or blouse.
Shoulder pads are not all created equal. A good shoulder pad is made from many layers of high-quality fleece and interfacing and virtually "disappears" inside the garment. Read on to learn how to select, cover, and install a shoulder pad for the effect you want.
Types of shoulder pads
The most common varieties include:
•  a 1/2-inch-thick tailored shoulder pad with a straight edge that goes along the sleeve
•  a symmetrical 1/4-inch- or 1/2-inch-thick dress or blouse shoulder pad
•  a 1/2-inch-thick raglan sleeve shoulder pad with a curved edge that sits over the shoulder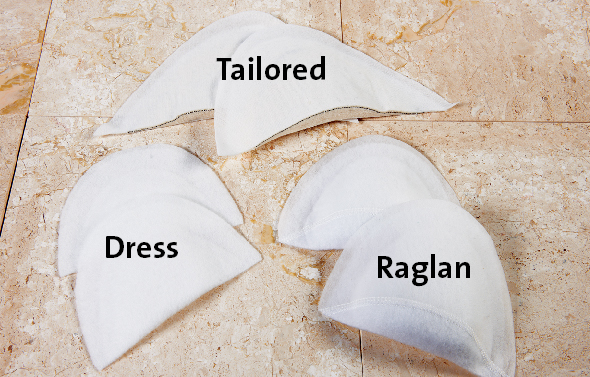 Attach a shoulder pad
Find the shoulder pad's center and align it with the garment's shoulder seam, extending the end 1/2 inch into the sleeve cap. This amount can be less on a blouse or dress.
Always hand-sew shoulder pads with loose stitches at the shoulder seam and at each end. This allows the shoulder pad to move with the garment and not be visible from the right side.
Cover shoulder pads for unlined garments
Use a 12-inch fabric square in the garment fabric, lining fabric, or a lightweight knit. Lay the shoulder pad diagonally on the square, and snugly wrap and pin the fabric around the pad. Just catching the edge, serge or zigzag-stitch the fabric to the shoulder pad.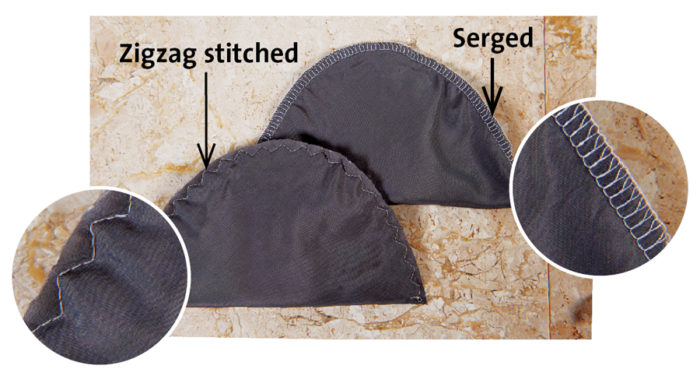 Shoulder Pad Sources