Add a Braided Trim to Your Garment | Web Extra
Download a free four-braid motif template.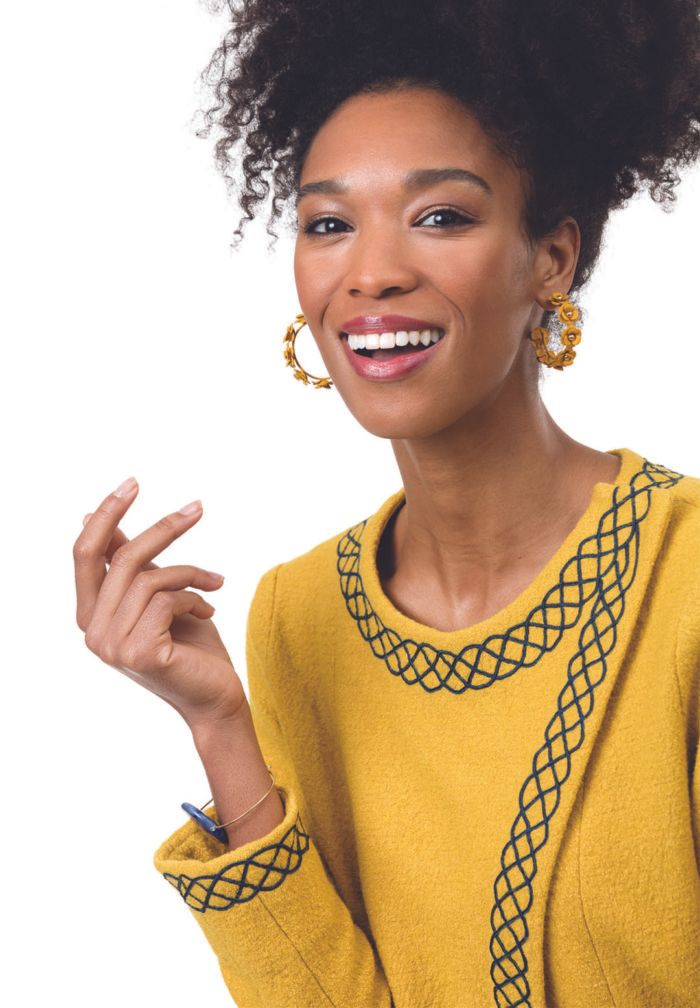 Plan and apply delicate, eye-catching braided trim, also known as soutache, to your garments with the help of a template and the instructions supplied by Ellen W. Miller in "Soutache Revival," Threads #202 (April/May 2019).
The free downloadable four-strand flat-braid pattern Ellen used for the jacket shown above is available by clicking on the PDF link below. The downloadable template can be copied and then clipped or cut to create or follow curves along a pattern, as along a neckline.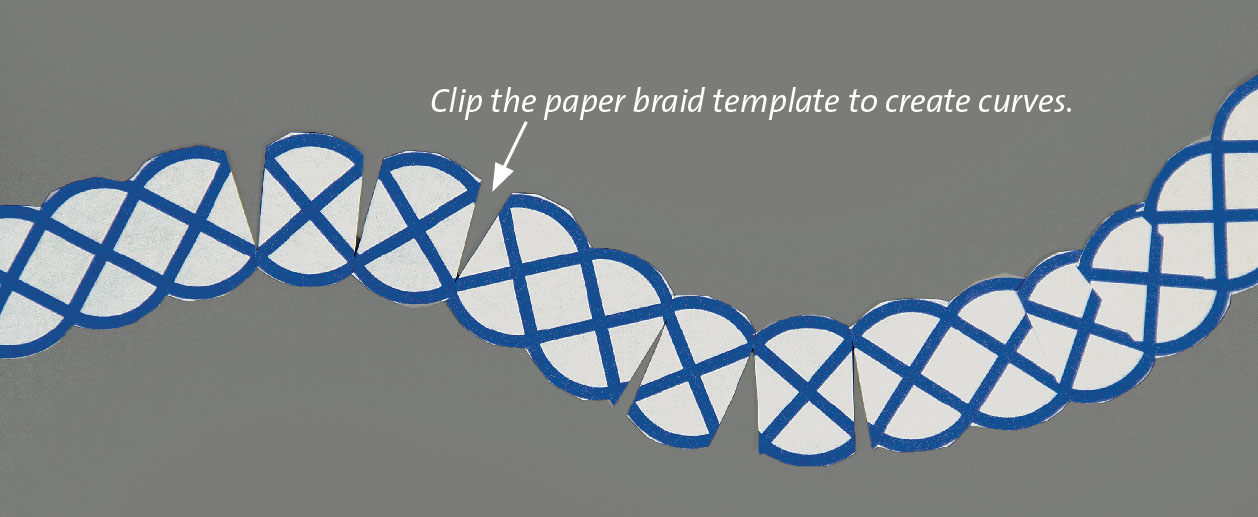 Soutache was often used on the richly embellished clothing of the Victorian age, and it is popular even today. You can apply the braided trim to create complex ornamental designs along a cuff, neckline, hemline, or other garment edge using your sewing machine. This method is less time-consuming than applying it with hand stitching.
The right tools, fabric, and planning are essential for a precisely placed expanded braid, like the one shown. The most successful soutache-embellished garments are prepared using a full-scale braid template and pattern pieces.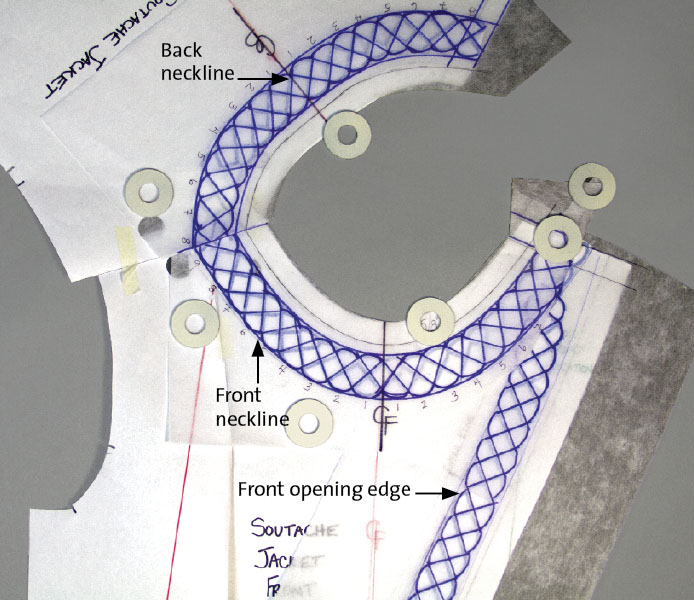 Once the design is placed on the pattern pieces, you'll want to create templates on tear-away stabilizer to use as a guide while sewing on the soutache. These steps are detailed in Ellen's instructions to ensure precise placement and sewing. She also explains in her article how to plan your own braid motif, shape the braid, sew it onto the garment, and then hide the ends.
View PDF